Navigating your project
03 May 2023

3 Minuten te lezen

Bijdragers
Navigating your project
Bijgewerkt op 03 May 2023

3 Minuten te lezen

Bijdragers
---
The content is currently unavailable in Dutch. You are viewing the default English version.
Share feedback
Thanks for sharing your feedback!
The first project screen you see when you click on a project from the Dashboard.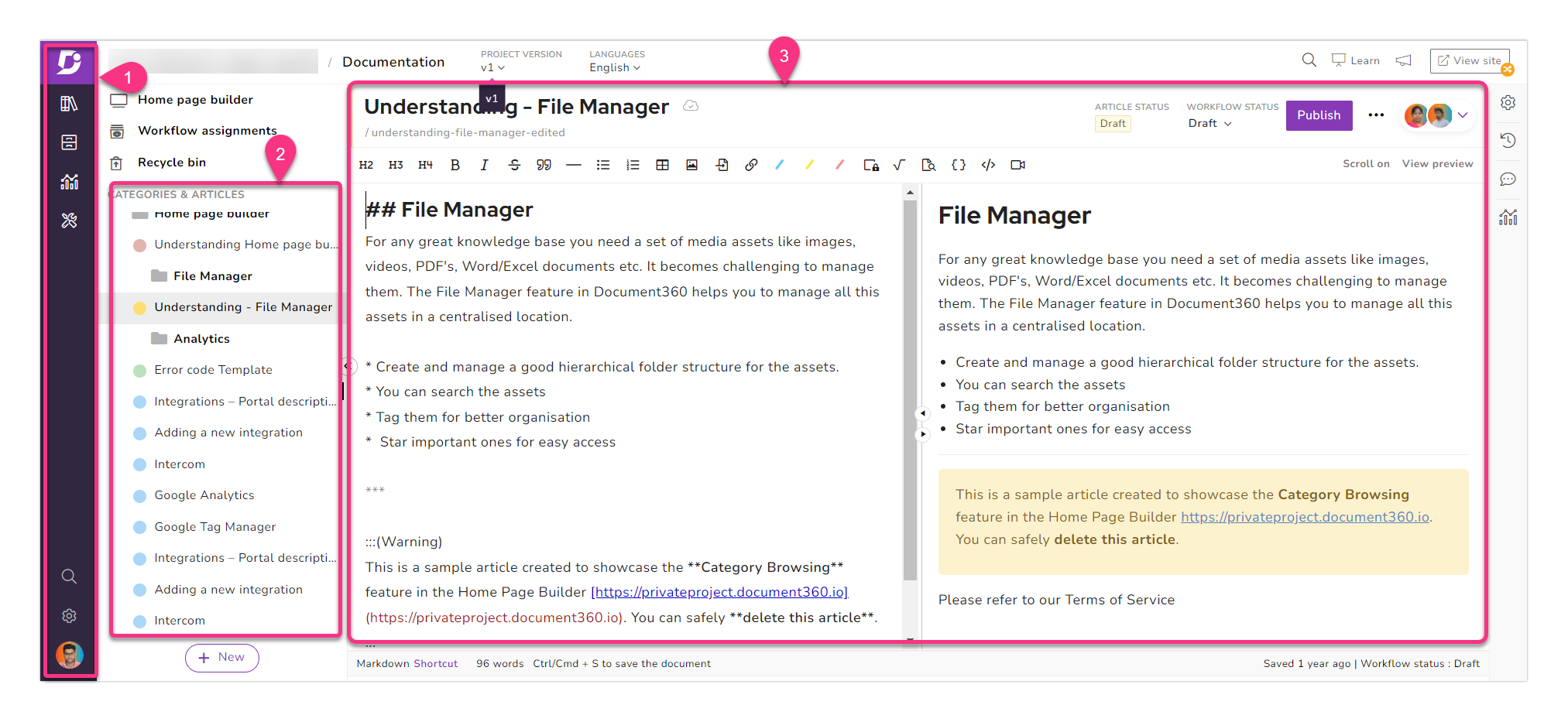 1. Main navigation bar
Switch between the main tabs
2. Category manager
Add/manage Category, Subcategory, and Article
3. Document editor
Add/manage article content
---
Main navigation bar
The Main navigation bar is where you'll switch between the eight primary tabs you'll use most when working in Document360.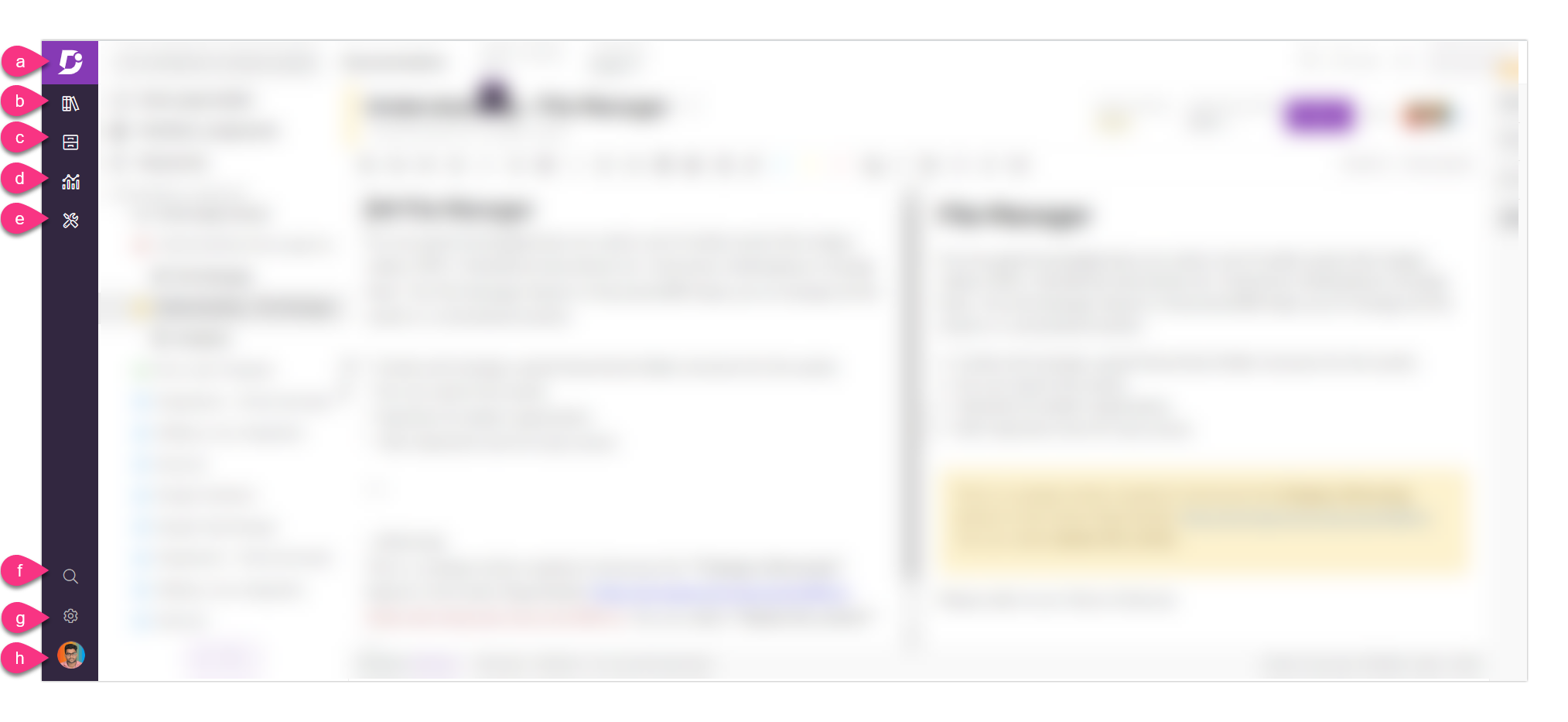 When you enter a project, the Documentation editor tab is selected by default.
a. Dashboard
Click on the Document360 icon on the top left corner to access the Dashboard, from which you can access the different projects you own or are a part of.
b. Documentation Editor
The Documentation editor is where most of your project's team members spend most of their time. You can add/manage categories and subcategories here, and create, edit, and publish articles.
Read more →
c. Drive
Drive is the centralized cloud-based storage repository for Document360 customers to store and manage all file operations. If you have already used any other storage solutions, such as Google Drive or OneDrive, getting used to all functions in Document360 Drive would be relatively easy.
You can access your Drive by clicking on the Drive icon on the left side menu.
Read more →
d. Analytics
The Analytics tab shows various performance metrics for your documentation. From users' geographic location to queries that returned no results, use metrics to make data-driven decisions on what to work on next.
Read more →
e. Content tools
Content tools are where you can access advanced article content options such as templates, bulk operations, variables, snippets, import, export, tags, and more.
The are three main category buckets that we have segregated and placed under each option.
a. Documentation
b. Content reuse
c. Import & export
f. Search
Search is a dedicated space to search the entire project articles, files, tags, users, and settings. Perform a combined search across all the versions and languages simultaneously.
There are five sub-modules and one combined module (All) in the Full portal search
a. All
b. Article search
c. Drive file search
d. Users & groups search
e. Tags search
f. Settings search
g. Settings
Settings are where Team account can access most of the configuration of articles, projects, localization, billing, Knowledge base assistant, team accounts, integration and extensions, Enterprise SSO, and more.
There are four main category buckets that we have segregated and placed under each feature setting.
a. Knowledge base portal
b. Knowledge base site
c. Knowledge base assistant
d. Users & security
h. Profile Avatar
View and make changes to your profile, find help through chats and documentation, and find out what we're working on next.
---
---
What's Next