Linking to other articles
Mis à jour le 18 Apr 2020

1 Minute à lire

Contributeurs
---
There is no French content available for this article, You are viewing the fallback version (English).
You can link to another article in your knowledge base by highlighting any text in your current article and clicking on the link icon in your editor toolbar.
In the Paste URL or type to search field, start typing the name of the article you'd like to link. A list of matching article names will appear in a dropdown.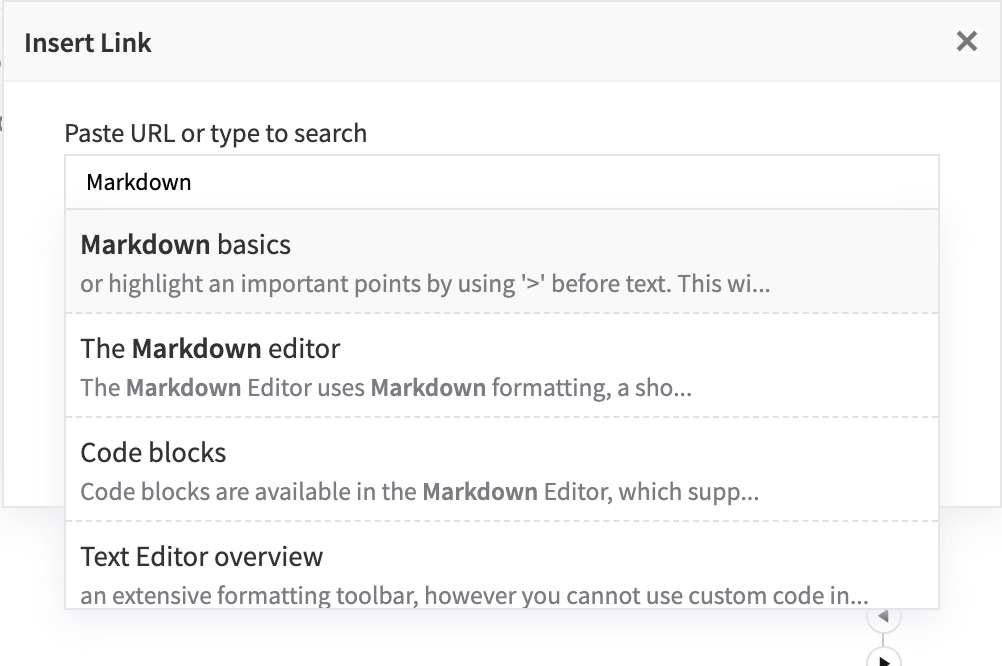 Select the article to link, check the box if you'd like it to open in a new tab, and then click OK in the Markdown editor or Insert in the WYSIWYG editor.
Cet article a-t-il été utile?
---