System status
02 Nov 2022

1 Minute zum Lesen

Mitwirkende
System status
Aktualisiert am 02 Nov 2022

1 Minute zum Lesen

Mitwirkende
---
The content is currently unavailable in German. You are viewing the default English version.
Share feedback
Thanks for sharing your feedback!
This page shows the current and past system status of the Document360 platform. Customers can view information such as uptime, downtime, outages, and any other issues.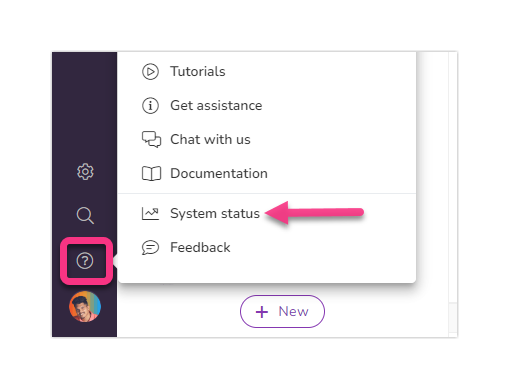 Document360 system status link: https://status.document360.com/
From the

Knowledge base portal

, click on the Help icon at the bottom-left
Select System status option
A new browser tab would open with the system status page,
which shows the current operational status
This page displays the Monitors and Incidents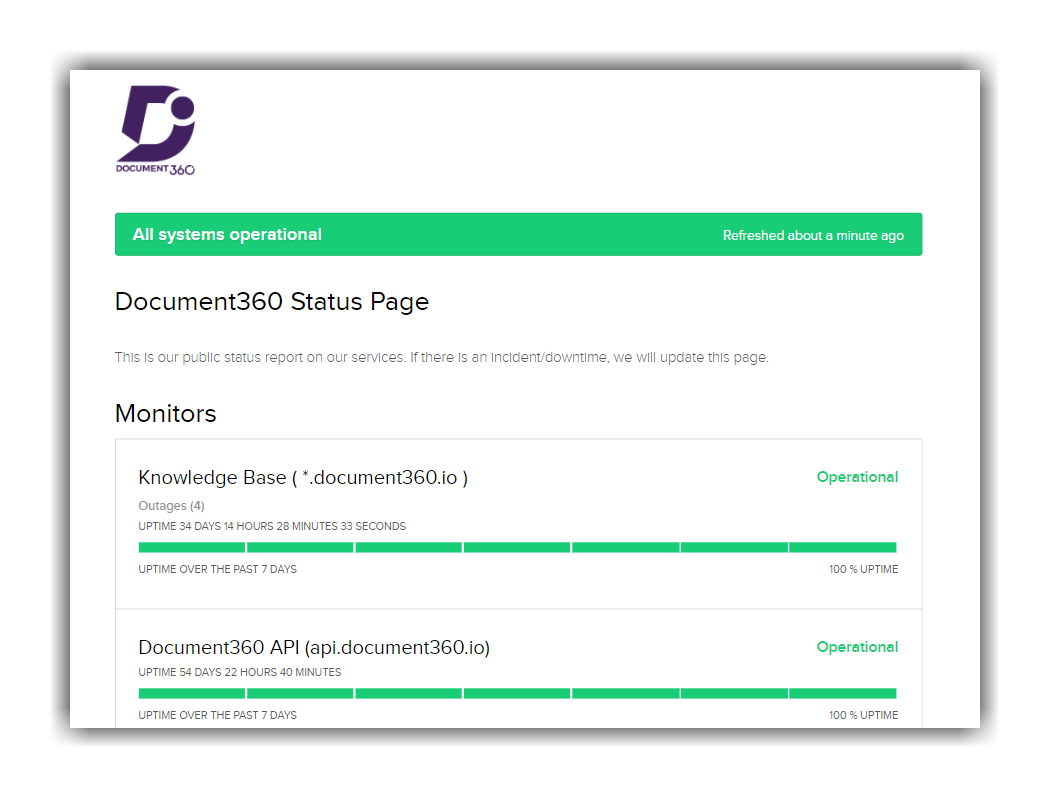 Monitors
Knowledge Base ( *.document360.io )
Document360 API (api.document360.io)
Application Portal (portal.document360.io)
User Authentication (secure.document360.io)
Document360 APIHub (apihub.document360.io)
---
War dieser Artikel hilfreich?
---
What's Next