Tags - Full portal search
28 Jan 2022

1 Minuto para leer

Colaboradores
Tags - Full portal search
Actualizado en 28 Jan 2022

1 Minuto para leer

Colaboradores
---
The content is currently unavailable in Spanish. You are viewing the default English version.
Share feedback
Thanks for sharing your feedback!
The Tags - Full portal search page serves as a dedicated space to search through and view the tag library in the knowledge base project. Team members can also view the dependency information for the tags.
---
Accessing the Tags - Full portal search page
Click on the search icon on the left-side main menu to access the Full portal search
The full portal search page appears as an overlay window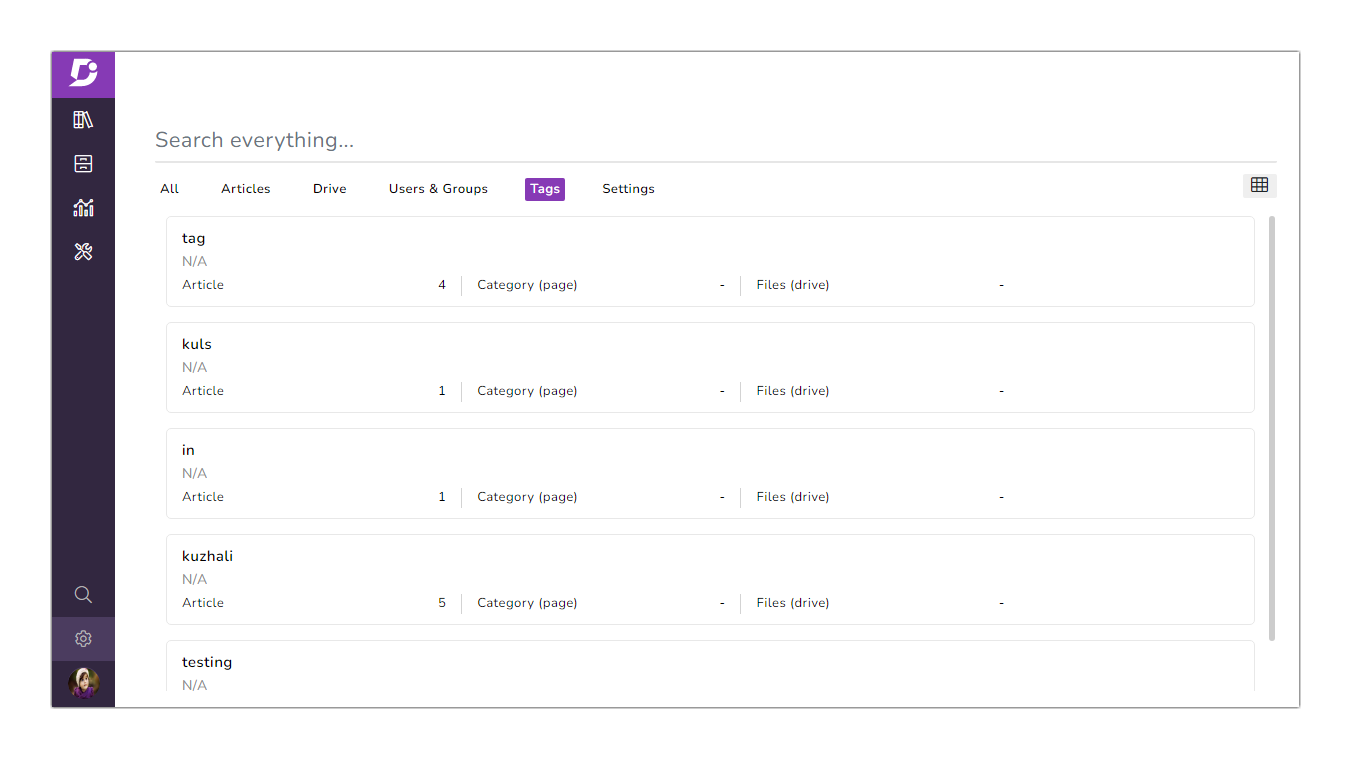 Click on the minimize button on the top right to retract this screen
Select the Tags tab below the search bar
Type in the search keyword in the search bar
The relevant search result would be populated in List view
Change view style
The tags can also be viewed as a list by clicking on the view switch available at the top-right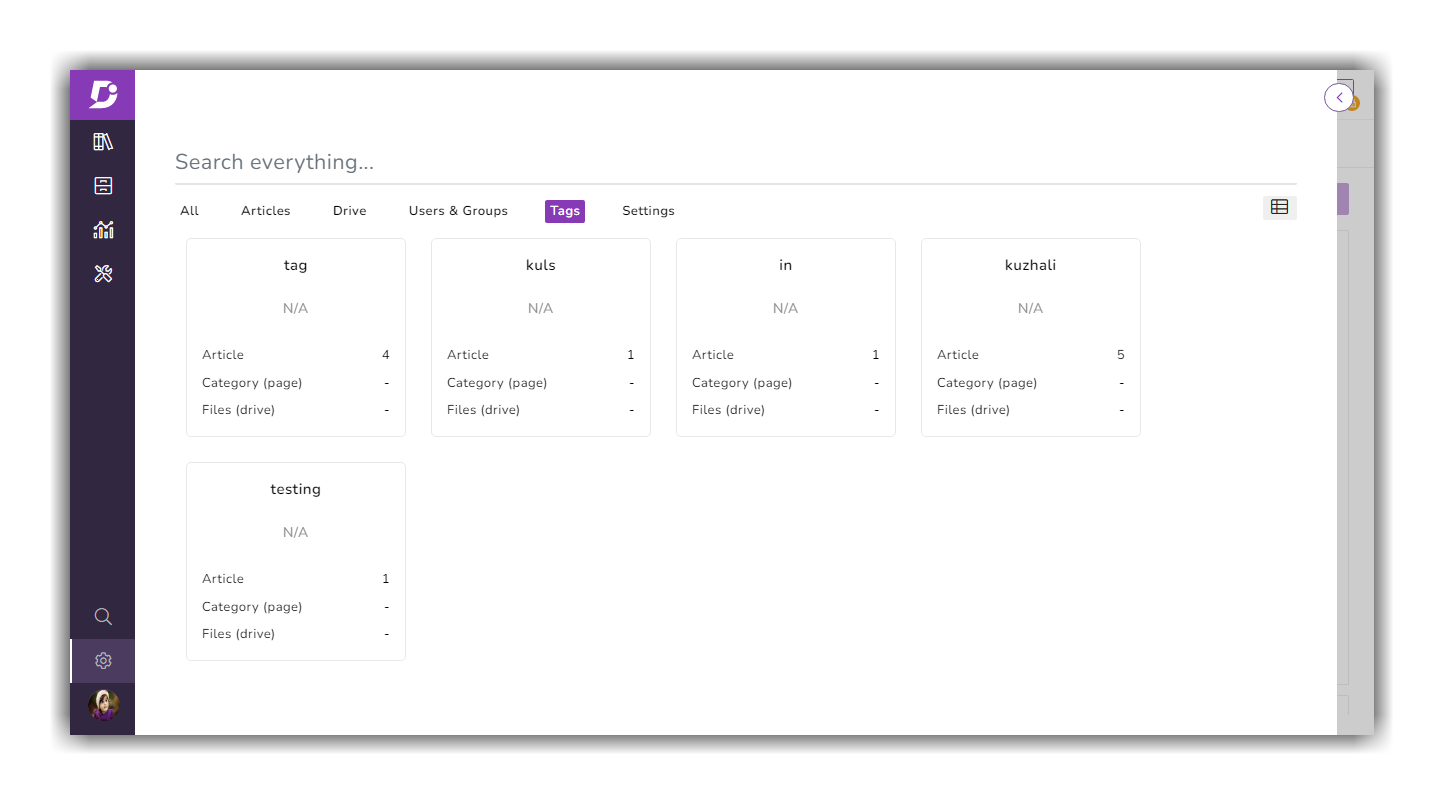 The search results would show the following information for tags
Tag name
Dependency in articles
Dependency in category pages
Dependency in Drive files
To view the detailed breakdown of the dependency information, click on the intended tag, and a Tag dependency blade appears on the right
Article/category page dependency
Shows information such as the
Article/category page name
Version
Language
Contributor
Current status indicator
Publish date.
Click on the article/category page to open the documentation editor.
File dependency
Shows the file information such as
File thumbnail (Only for image files)
Filename and format
Click on the Download button, and the file will be downloaded onto the device's local storage.
Click on the little 'x' on the top-right to close the blade.
Currently, there is no option to add, remove, or manage tags from the full portal search page.
---
¿Te ha sido útil este artículo?
---
What's Next