Crisp
10 Mar 2022

1 Minute zum Lesen

Mitwirkende
Crisp
Aktualisiert am 10 Mar 2022

1 Minute zum Lesen

Mitwirkende
---
There is no German content available for this article, You are viewing the fallback version (English).
Crisp is a shared inbox that centralizes all your conversations. Crisp provides you and your user with their solution of connecting online instantly.
Crisp cuts the cost as a single agent can talk with several customers at one time and still retain the same high customer satisfaction rates. It allows you to set predefined answers to customer queries. Users can also add images, buttons and GIF's to empower their communication.
You can integrate Crisp with Document360 with the built-in integration feature.
---
Document360+Crisp
You can integrate the Document360 knowledge base with Crisp in simple steps. Follow the below steps to integrate Document360 with Crisp.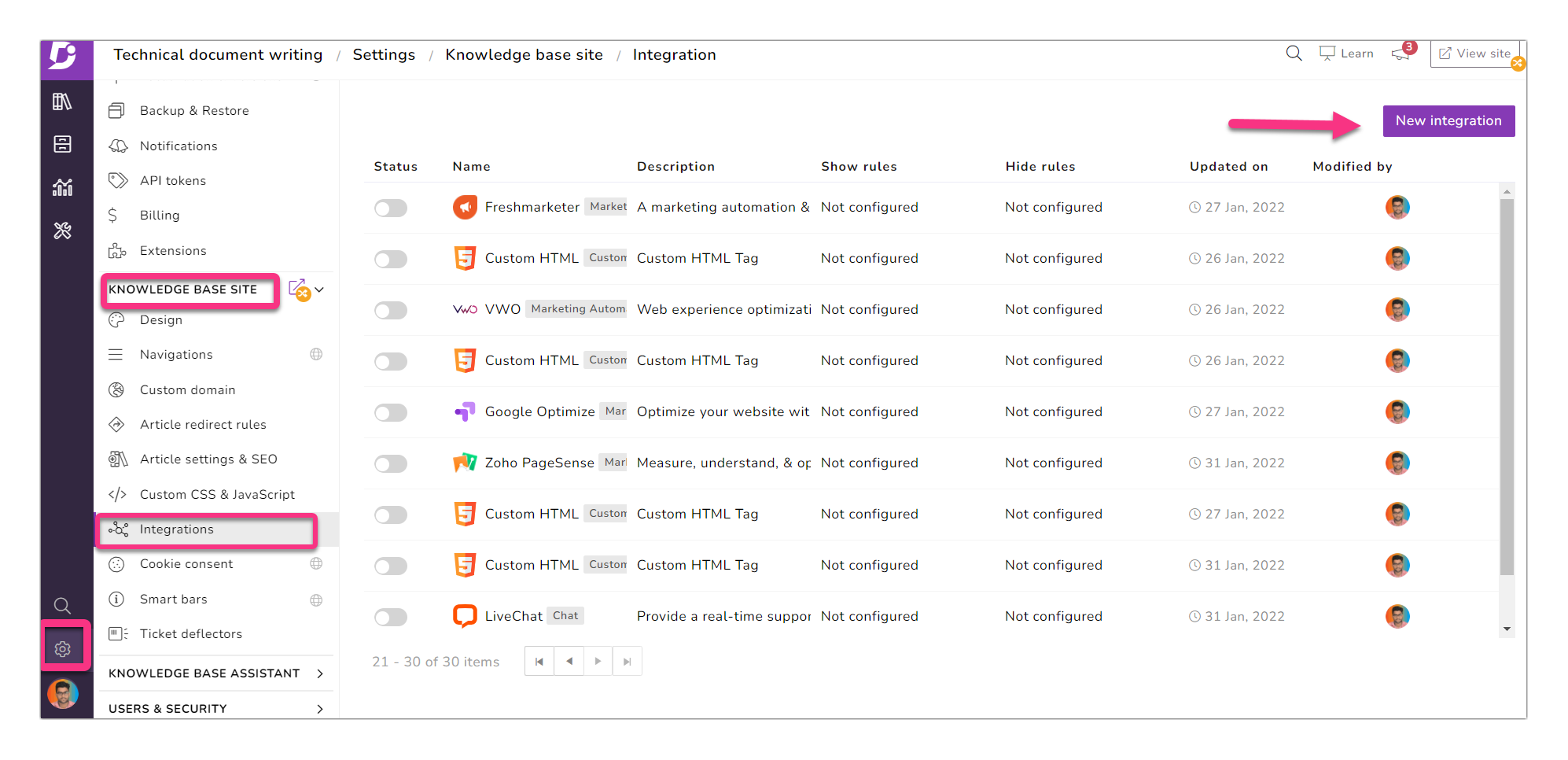 From the Document360 portal, go to Settings→ Knowledge base site→ Integrations
Click the Add new integration button at the top right, and this opens an Integration setup panel
Select Crisp from the list of integrations available in the blade window
Add a Description and enter the Crisp website ID
What is Crisp Website ID?
Crisp Website ID is a piece of code you get from the Crisp application, and you use it for Document360+Crisp Integration in the Document360 Knowledge base portal.
Enable the Status toggle bar and click Add button at the bottom
If required, you can add advanced insertion rules to your Crisp chatbox using the advanced insertion rules option in the integration panel.
How to get the Crisp Website ID?
a. If you are an existing customer in Crisp:
Open your Crisp dashboard, click setup menu from the left-side toolbar→Setup Instructions→Website ID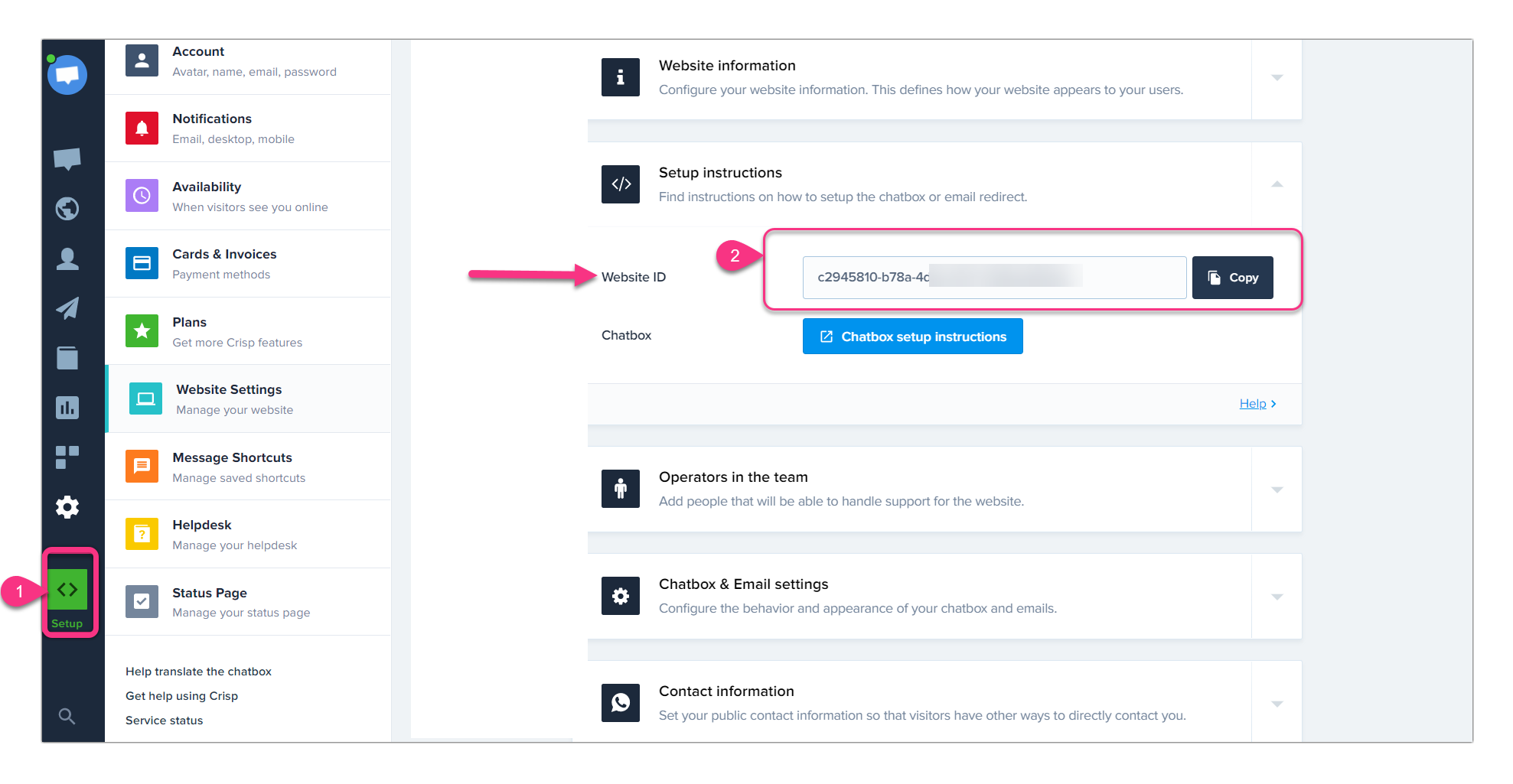 b. If you are a new customer in Crisp:
You will be getting the Crisp Website ID during the Crisp account installation process.
Once you complete the Crisp integration in your Document360 knowledgebase portal →you can open your Crisp account interface to view and reply to the live chats from your users.

Why should you integrate Crisp?

You can integrate Crisp, If you want chatbox with in-built email campaigns and a reliable mobile application
---
War dieser Artikel hilfreich?
---
What's Next