Import a documentation project
11 Nov 2021

1 Minute zum Lesen

Mitwirkende
Import a documentation project
Aktualisiert am 11 Nov 2021

1 Minute zum Lesen

Mitwirkende
---
There is no German content available for this article, You are viewing the fallback version (English).
Previously exported Document360 .zip files can be imported to any project.
Importing a Document360 .zip file will import the following
Articles, category pages, and templates
Home page styles and configurations
All files hosted in the Drive
Any custom configurations in roles
Permissions
Notification channels and mapping
Other settings
To import a previously exported Document360 project .zip file
Go to Content tools → Import & Export and expand the Import/Export project from Document360 section
Click on the Import icon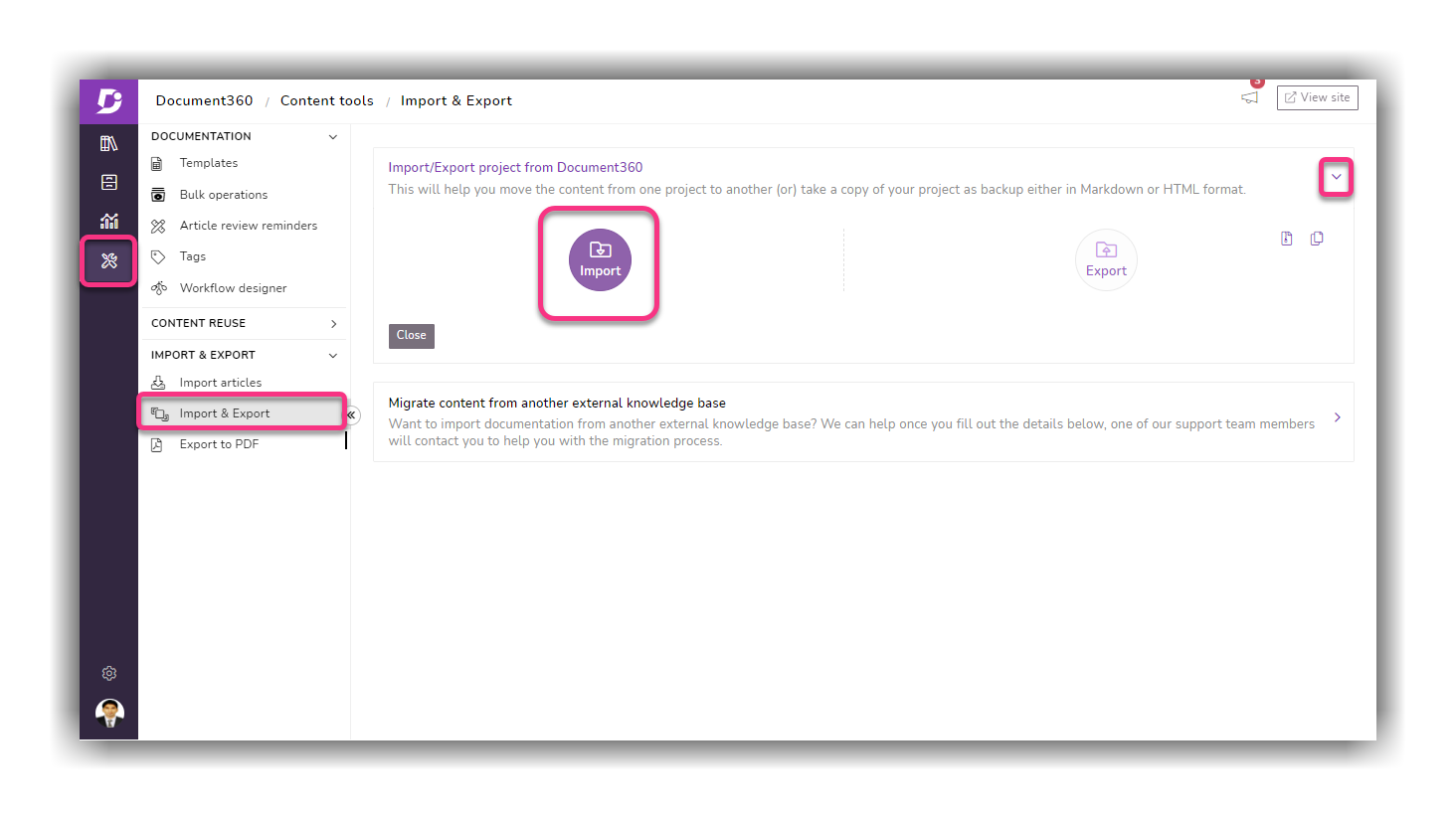 An Import project blade would appear on the right
Users can either drag and drop the project .zip file from their local storage or click on the Choose file option
The selected .zip file would be uploaded and validated by Document360
A success message would be displayed along with information such as Languages, Number of categories, and Number of articles
Next in the Set article status toggle, users can enable to set as Publish. If the toggle is disabled, all the articles would remain in the Draft state
Finally, click on the Import button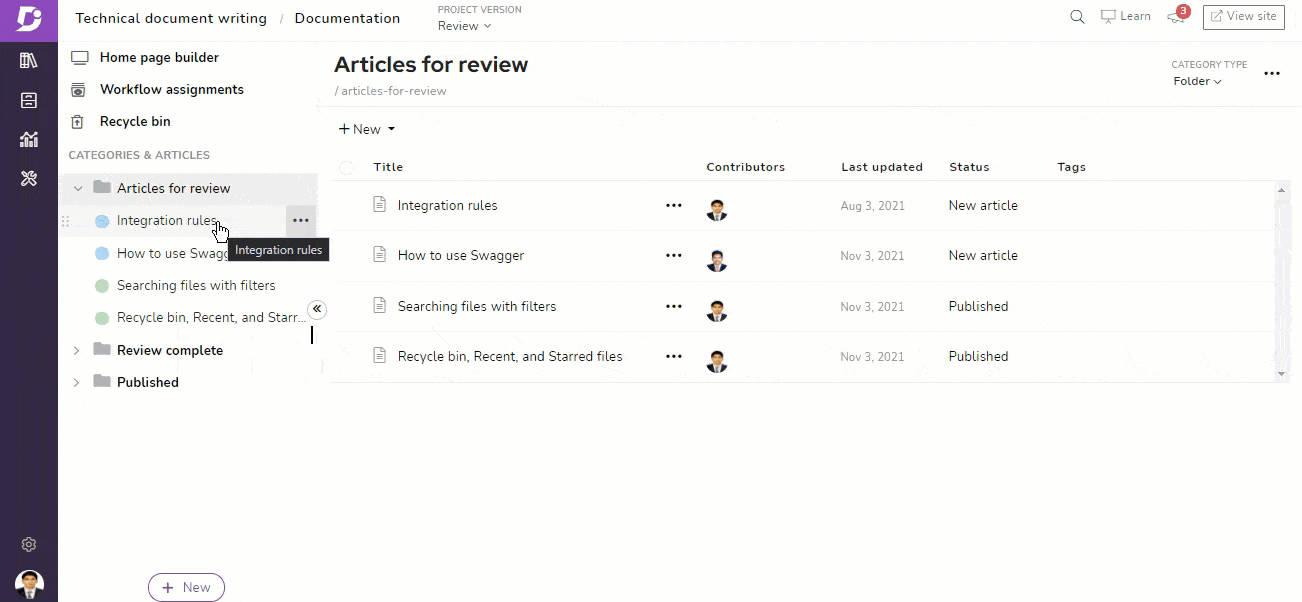 ---
War dieser Artikel hilfreich?
---