Notification history
14 Jan 2020

1 Minute zum Lesen

Mitwirkende
Notification history
Aktualisiert am 14 Jan 2020

1 Minute zum Lesen

Mitwirkende
---
The content is currently unavailable in German. You are viewing the default English version.
Share feedback
Thanks for sharing your feedback!
Document360 keeps a history of all notifications pushed to any configured channels so members can better track what notifications have sent or failed.
---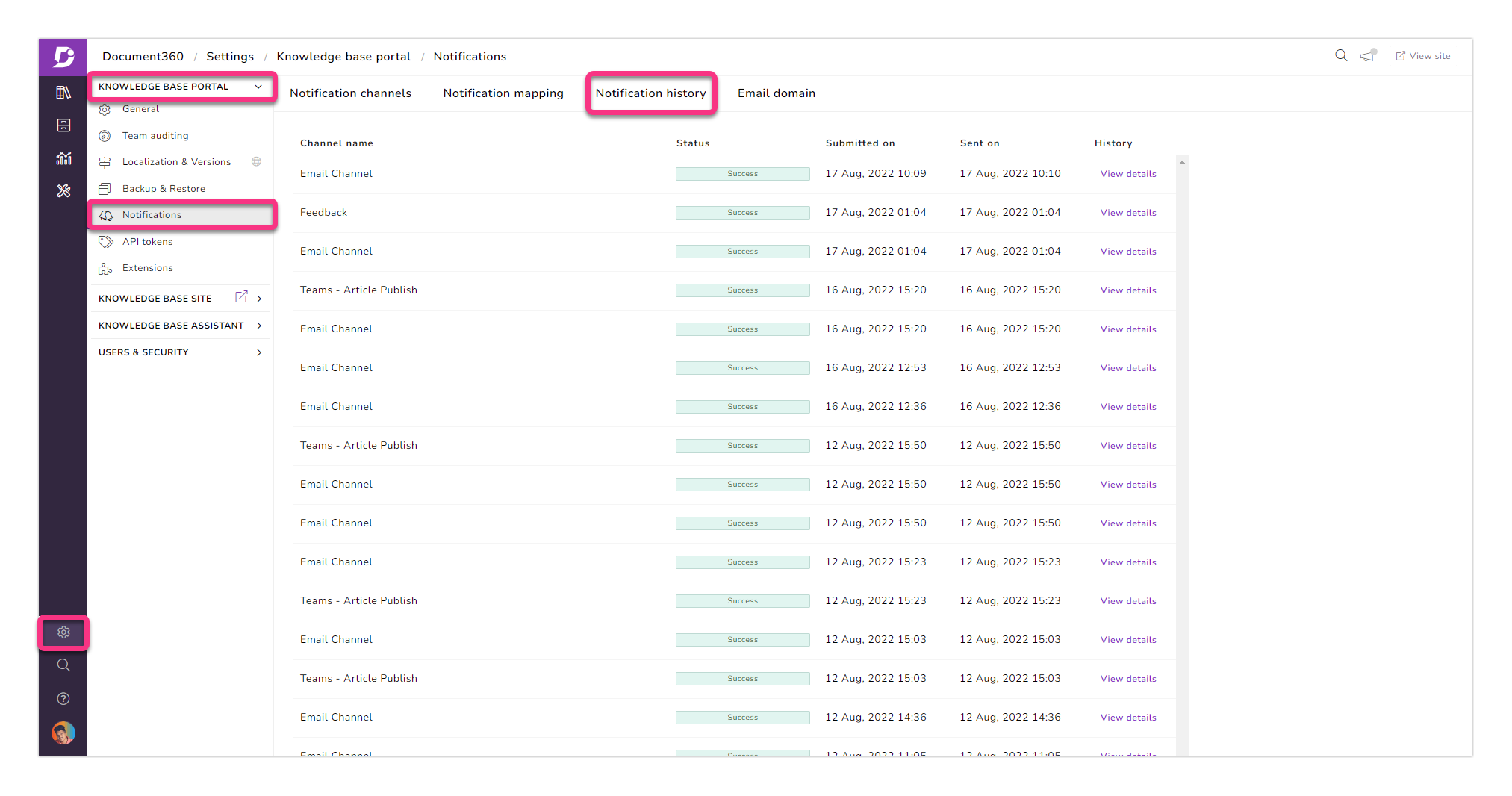 ---
You can view notification history in the Notifications History tab in the Notifications section in Settings.
Each notification sent within a specified period of time will be shown, as well as which channel it was sent to, its delivery status, the send date, as well as the event details.
Use the filters at the top to view the type of notification sent and the date range of notifications.
---
War dieser Artikel hilfreich?
---
What's Next