Adding a table of contents to an article
---
Document360 automatically makes a table of contents from any H2, H3, or H4 tag headings included in an article. The Table of content is placed on the right side of a live (published) article and is shown on all articles by default. However, it can be enabled and disabled at an article level or global level across the entire knowledge base.
Table of content settings
Table of contents is shown on all articles by default.
---
Show/Hide table of contents for an individual article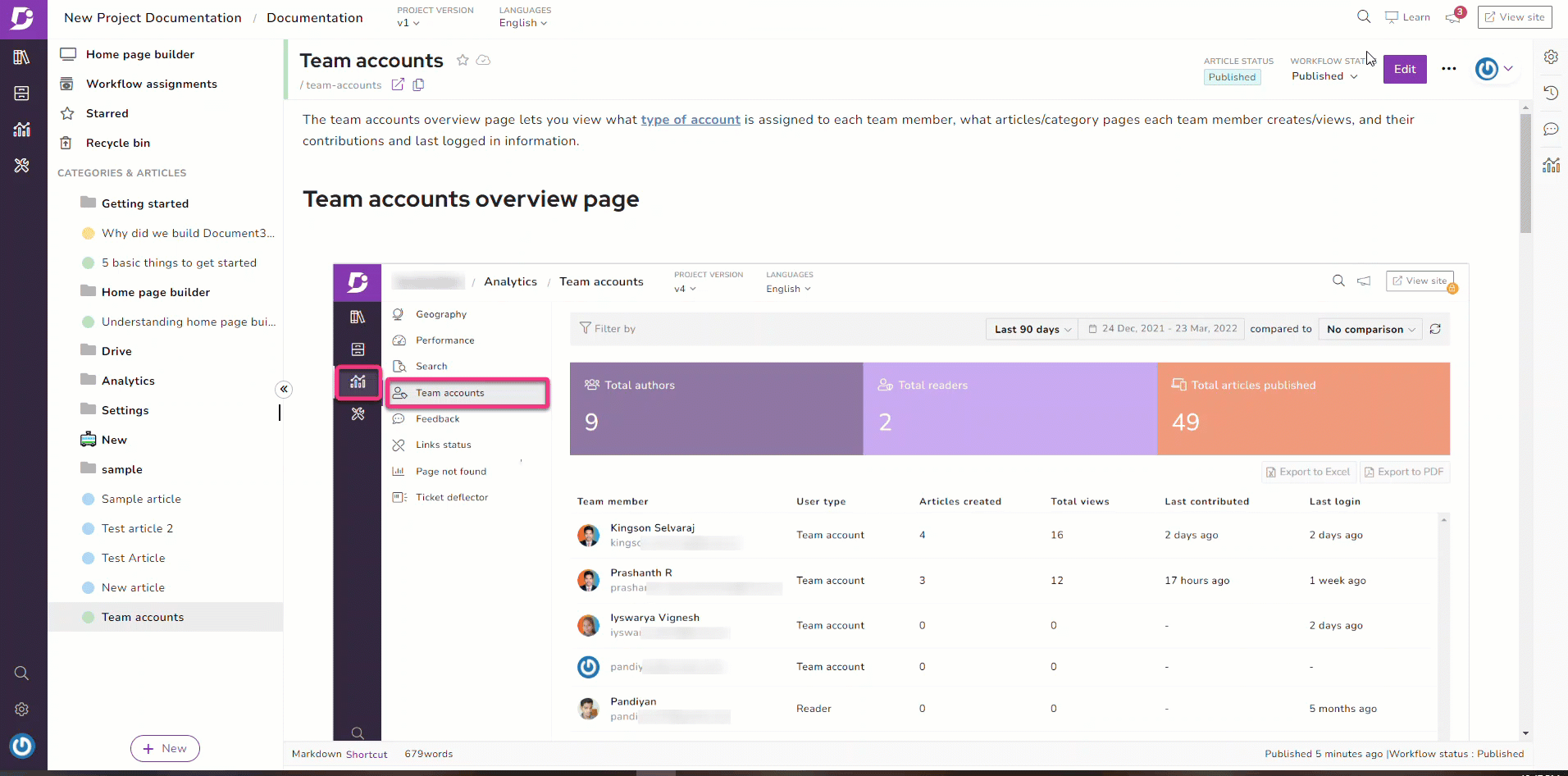 Click Article Settings (gear icon) in the top right of the editor window
Under General, select the check box with Show Table of Contents. and click on the Save button at the bottom
This setting is not global, it would only affect the respective article
To change the Table of content setting visit the Right sidebar settings, go to Settings, select Article settings & SEO and select Article Right section
---
Was this article helpful?
---
What's Next