Site header
11 Jul 2022

1 Minute à lire

Contributeurs
Site header
Mis à jour le 11 Jul 2022

1 Minute à lire

Contributeurs
---
The content is currently unavailable in French. You are viewing the default English version.
Share feedback
Thanks for sharing your feedback!
In the Site header section, you can enable/disable the What's new button on the Knowledge base site.
---
What's new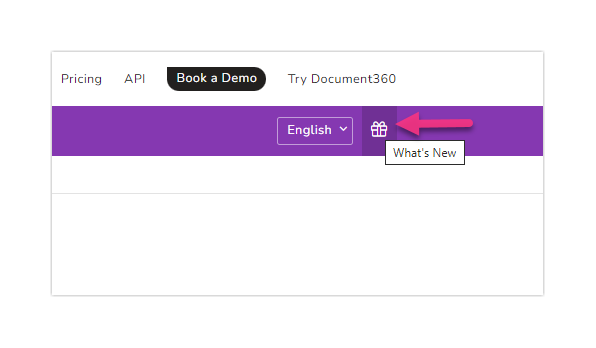 The What's new option is enabled by default
A gift box icon can be seen on the right of the search bar at the top
When readers click on it, a page with the list of recent articles published (new and forked) in the selected version would be displayed

Readers can choose the desired version and language
They can also filter the articles based on Last month, Last week, or Last 24 hours
---
Enable/Disable 'What's new' option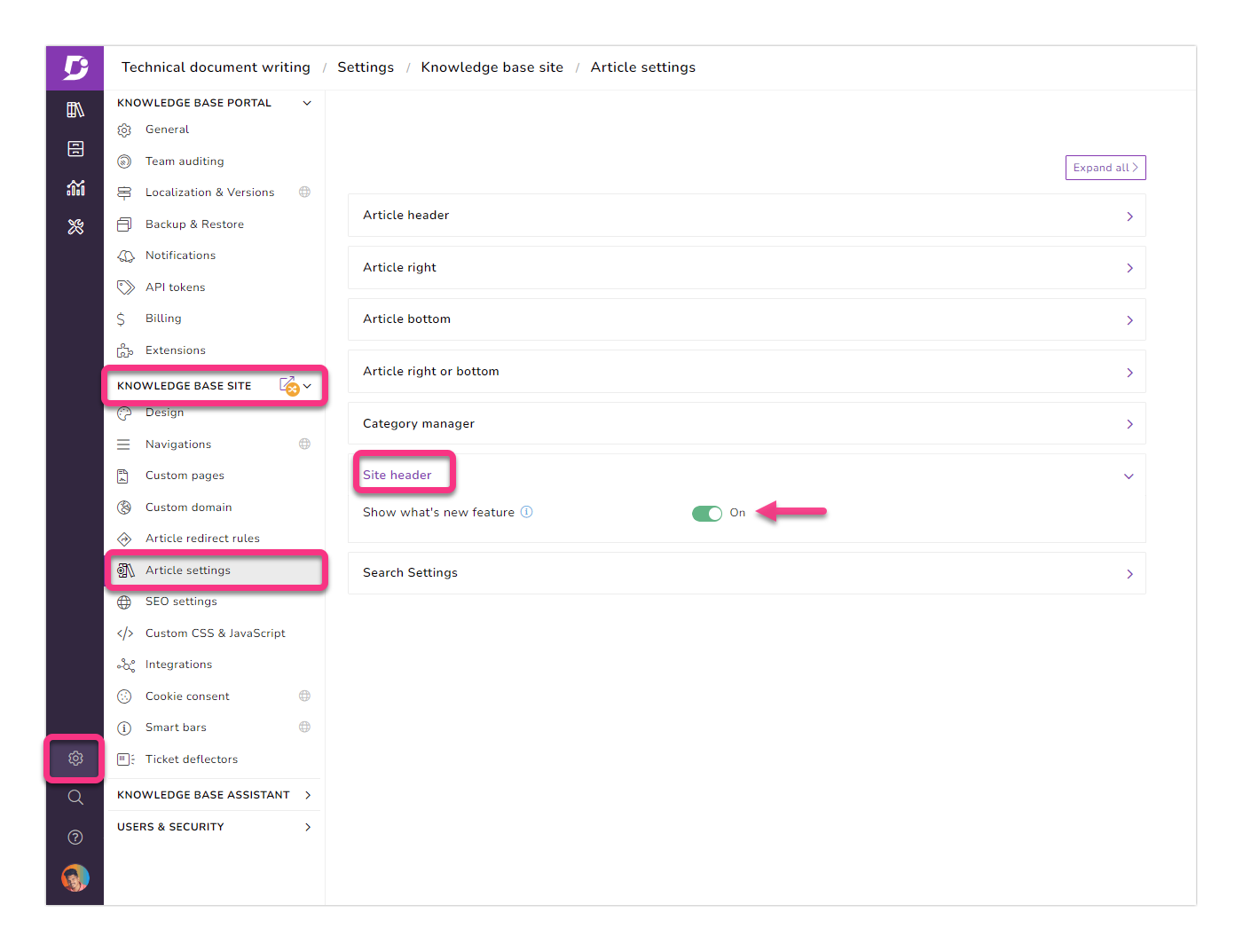 Select Settings → Knowledge base site → Article settings
Expand the Site header section at the bottom
By default, the What's new option would be enabled
Turn off the toggle to disable the What's new button on your Knowledge base
What's new page slug is /whats-newx
---
Cet article vous a-t-il été utile ?
---
What's Next