Share feedback
Thanks for sharing your feedback!
Once an Article is drafted and edited, click Publish, then Yes in the confirmation prompt, and the article will be added to your Knowledge base.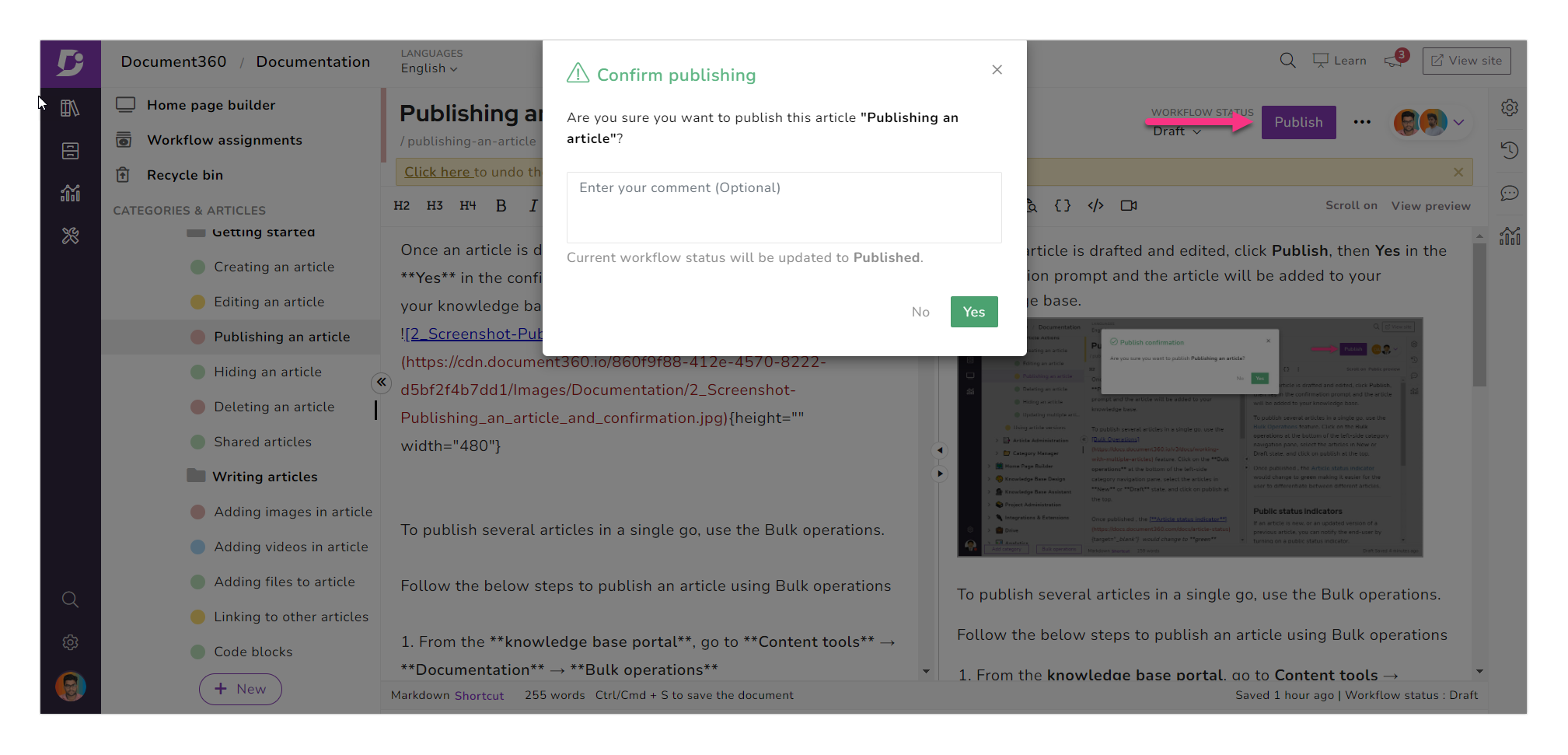 To publish several articles in a single go, use Bulk operations.
Follow the below steps to publish an article using Bulk operations.
From the knowledge base portal, go to Content tools → Documentation → Bulk operations
The Bulk operations overview page appears
Navigate to the different versions and languages available in your project using the respective drop-down at the top
Filter the articles with available filter options
Select the desired articles, and you can perform the bulk operation and publish multiple articles in one go
Click here to know more on performing bulk operations in Document360
Why is the 'Publish button disabled' after I've selected multiple articles?
When you select the articles to be bulk published, select only the new and draft state articles. Even if one published article is selected from the list, the Publish button would appear disabled.
Once published, the Article status indicator would change to green, making it easier for the user to differentiate between different articles.
---
Status indicators
If an article is new or an updated version of a previous article, you can notify the end-user by turning on the public Custom status indicator.
When the toggle bar for Automatically mark article status in Article settings is on, a "New" or "Updated" tag will show in your knowledge base. This can be observed on the Category manager (left-side category navigation pane) for a specified duration set by the author.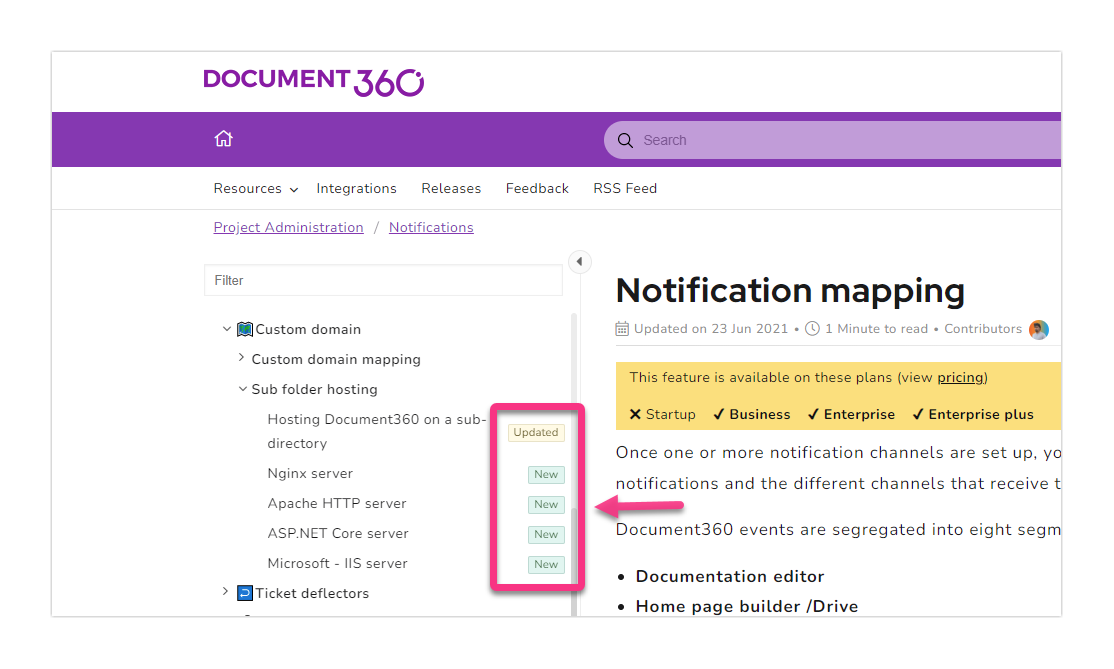 For more information, read the Article status Indicator section on the Editing an article page.
---
Was this article helpful?
---
What's Next