Share feedback
Thanks for sharing your feedback!
Feature availablility
The Reader feature on Document360 would be applicable only when the knowledge base site access is set to Private or Mixed.
Readers are different from team accounts in that they are not contributors to a knowledge base. They can only view the content of a knowledge base site.
---
What is a reader account?
A Reader is an end-user who must first log in with their credentials to view the version(s), language(s), categories, and articles in a knowledge base site.
Reader account attributes
Here are some more attributes of a reader in Document360
Content access scope can be set for individual readers, which restricts them from viewing any documentation (version, language, category, or article) outside of their assigned scope
A reader does not have access to the knowledge base portal
A reader in Document360 can either be a Regular reader account or a SSO (Single Sign-On) reader account
A reader can be associated with one or more reader groups
---
Accessing the Readers overview page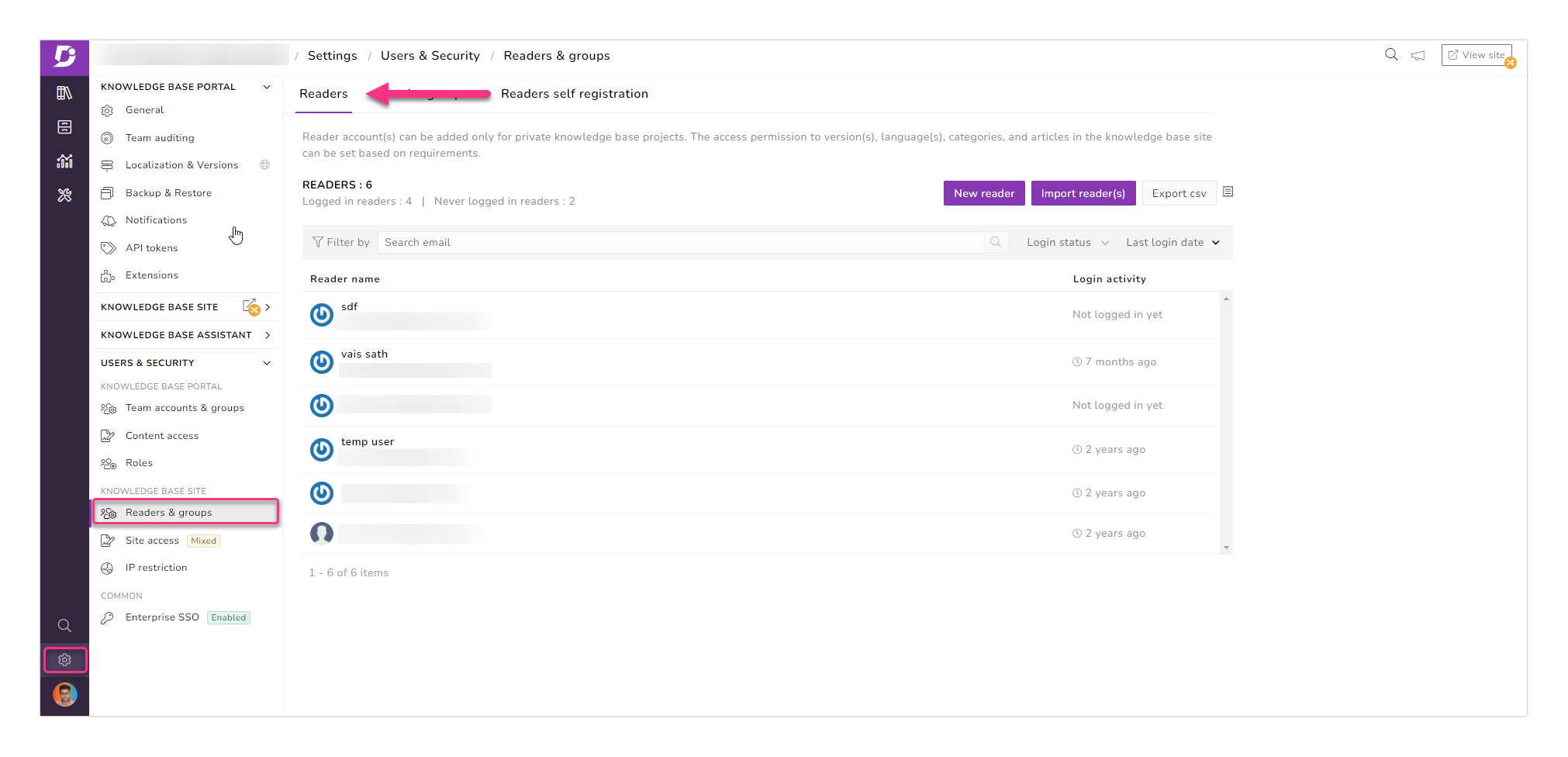 From the knowledge base portal, click on Settings → Users & Security → Readers & groups and the Readers tab would be the default selection.
Readers overview page elements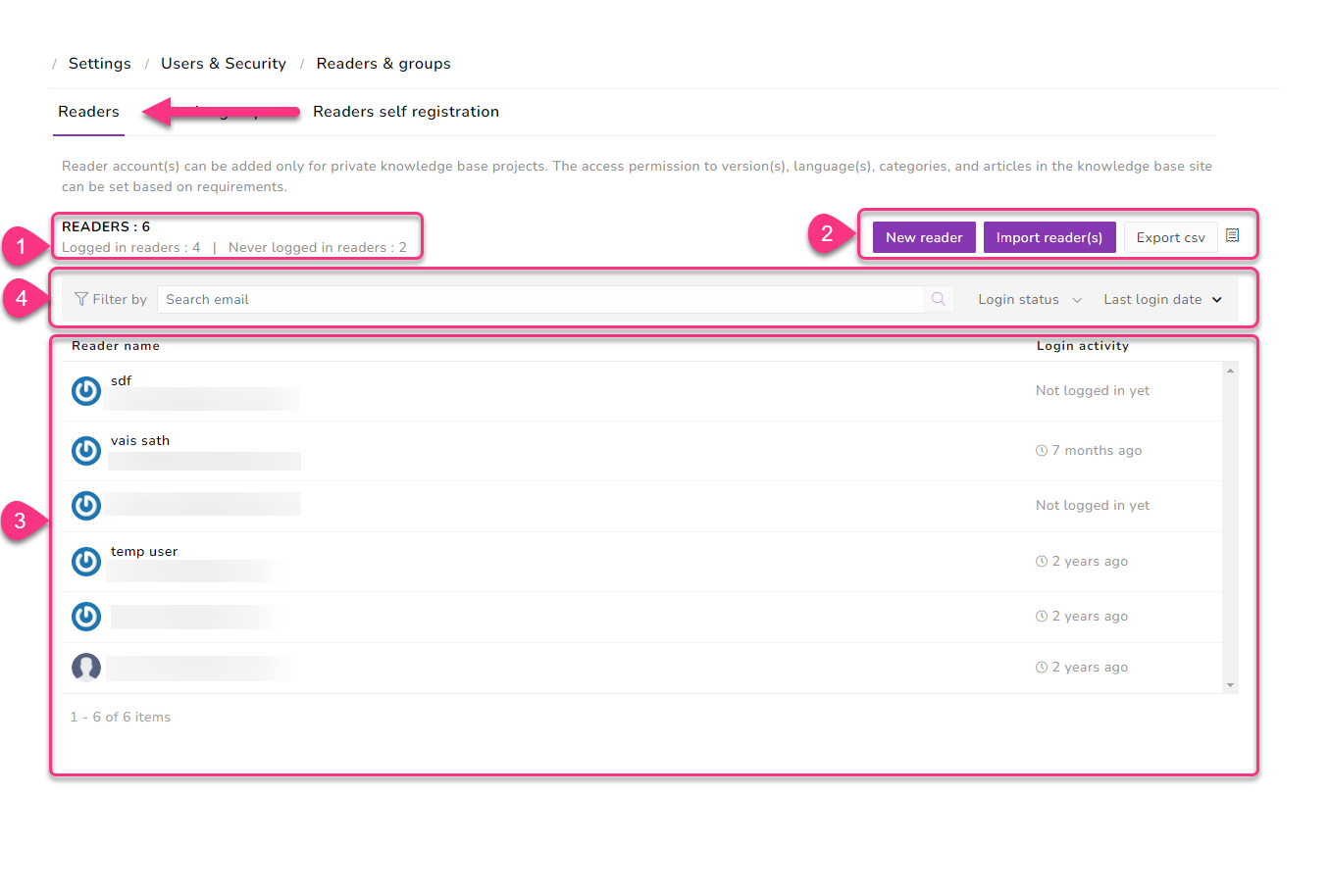 1. Total readers
On the left users can observe the Total number of readers in the project and the number of readers who have logged in or have never logged in.
2. Managing readers
The New reader, Import reader(s), and Export CSV buttons can be found on the right. The actions that these buttons perform are self-explanatory. However, you can find detailed information about these functions in the managing readers article.
3. Readers list
This section provides an overview and the list of all available reader accounts in the knowledge base project.
The information available here are
The profile image of the reader account
The reader name and email
Their last login activity
4. Reader search and filters
Users can search for reader accounts with their name or email. Type in the search term in the search bar and results would be populated.
To narrow down the search results, users can make use of the two filters available.
Login status - Logged in/Never logged in
Last login date - 7 days, 30 days, 3 months, 1 year, or specific dates
---
---
Was this article helpful?
---
What's Next