Custom CSS and JavaScript
---
Article Summary
Document360 allows users to extend their knowledge base with custom CSS and JavaScript. This can be used to customize the visual appearance and functionality of the knowledge base. There are several pre-defined editable CSS snippets available, such as changing the home page builder hero section background or disabling back to top. Additionally, custom JavaScript can also be added for further customization. A Knowledge Base is a self-serve online library of information about a product, service, department or topic. Articles are written compositions in prose on specific topics that define split pieces of information in documentation.
Share feedback
Thanks for sharing your feedback!
Document360 allows you to extend your Knowledge base with CSS (Custom Style Sheets) and JavaScript. Custom CSS and JavaScript can play a significant role in designing a knowledge base by allowing you to customize the visual appearance and functionality.
---
Custom CSS
Accessing Custom CSS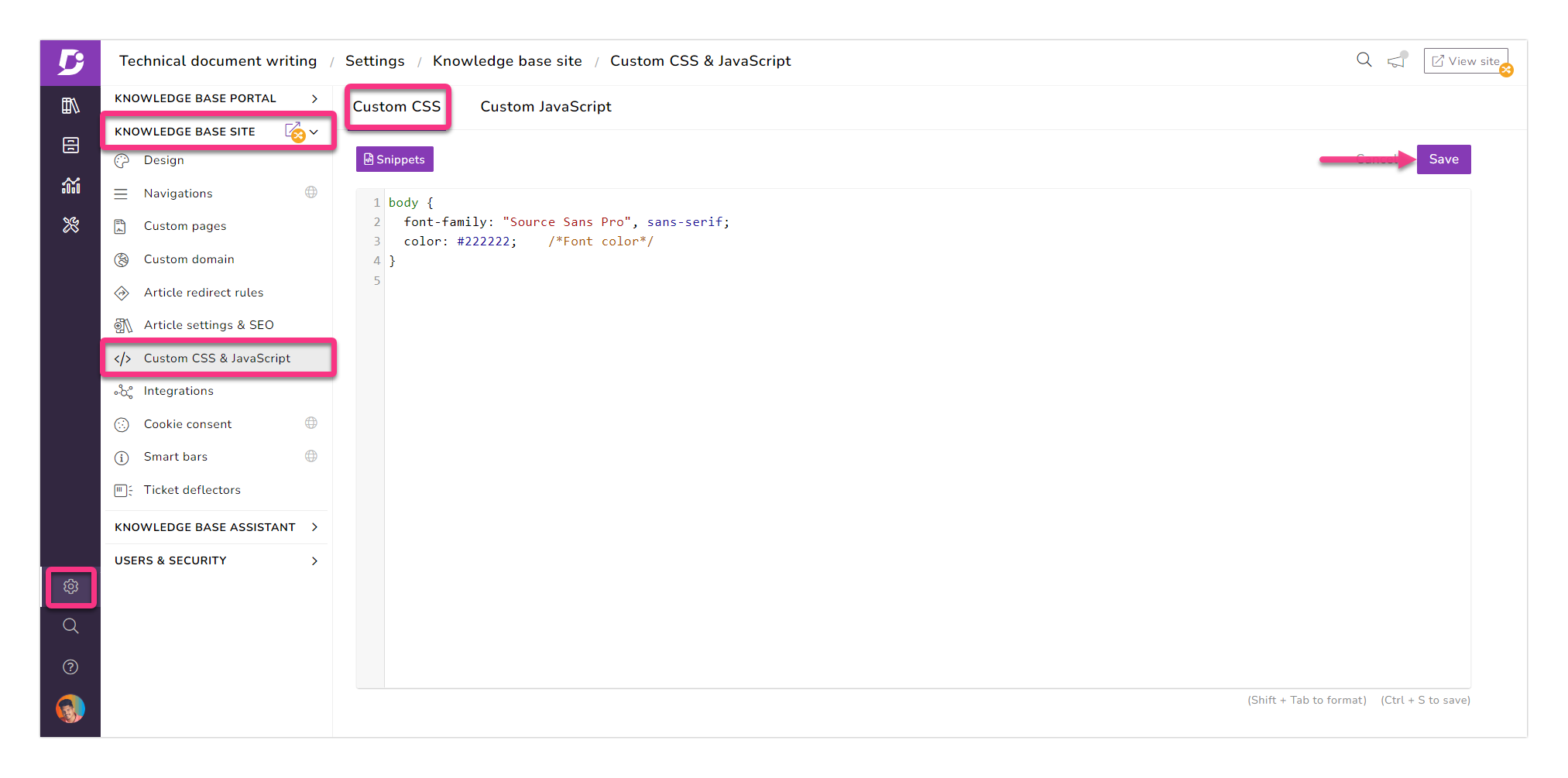 Click Settings → Knowledge base site → Custom CSS & JavaScript → Custom CSS
Update the desired snippet in the window
Click Save
---
CSS snippets
There are several pre-defined editable CSS snippets you can utilize in this section.
Change Home page builder hero section background
Disable back to top
How to insert the CSS snippet?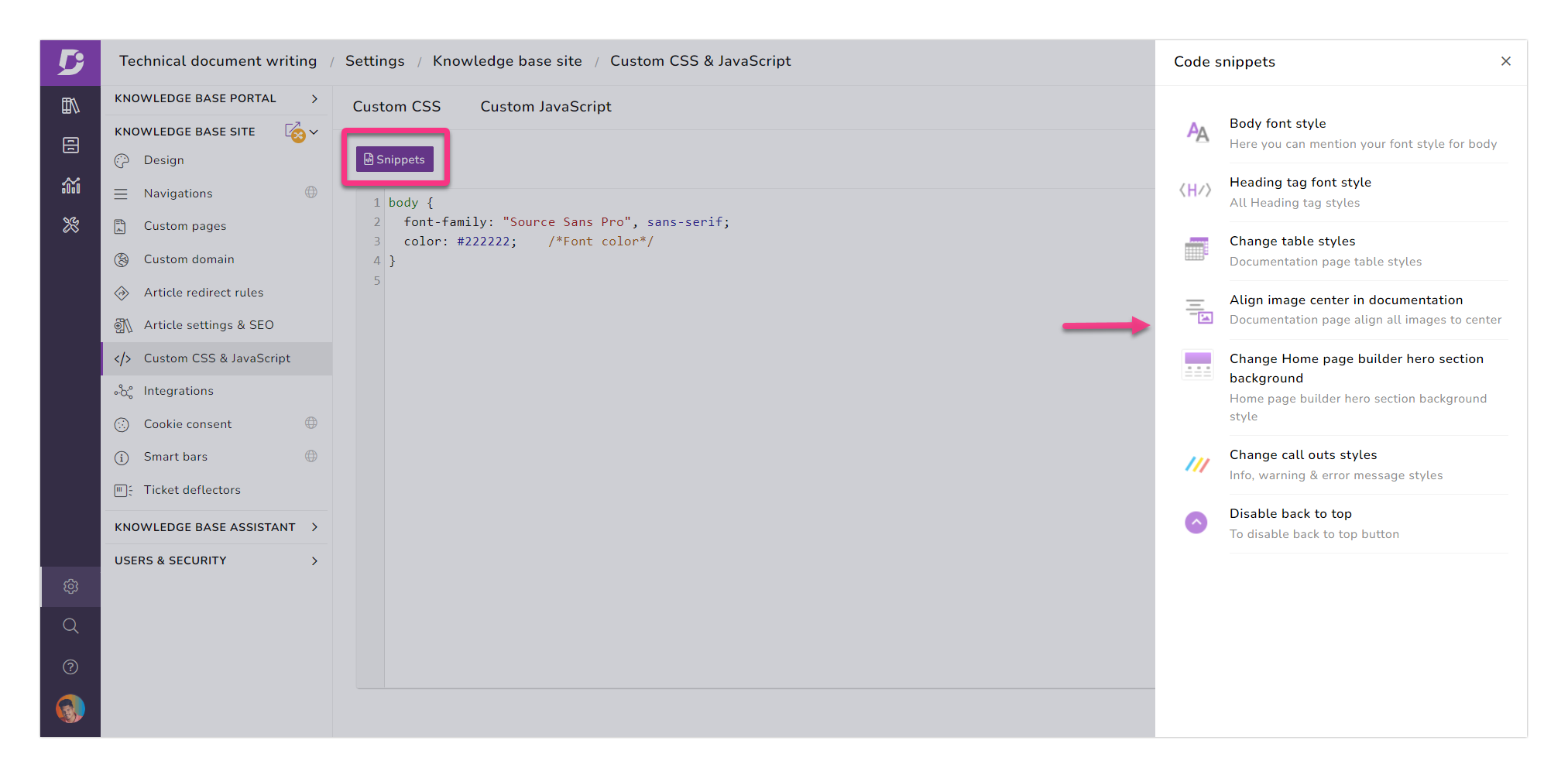 Click the Snippets button
Select the desired code snippet in the Code snippets blade
The selected CSS snippet will be inserted into the window
Update the CSS
Click Save
Custom HTML and Custom footer
Custom CSS can be used along with the Custom HTML Section in the Home Page Builder and the Custom Footer in the Navigations section in the Settings (Knowledge base site). Define colors, fonts, layout, and variations to customize the theme and look of your Knowledge base and Article.
---
Custom JavaScript
Accessing Custom JavaScript
Click Settings → Knowledge base site → Custom CSS & JavaScript → Custom JavaScript
Update the desired script in the window
Click Save
---
Was this article helpful?
---
What's Next