Commento is a modern secure commenting interface and it can be embeded into your website application. Commento is fast and bloat-free with a modern interface.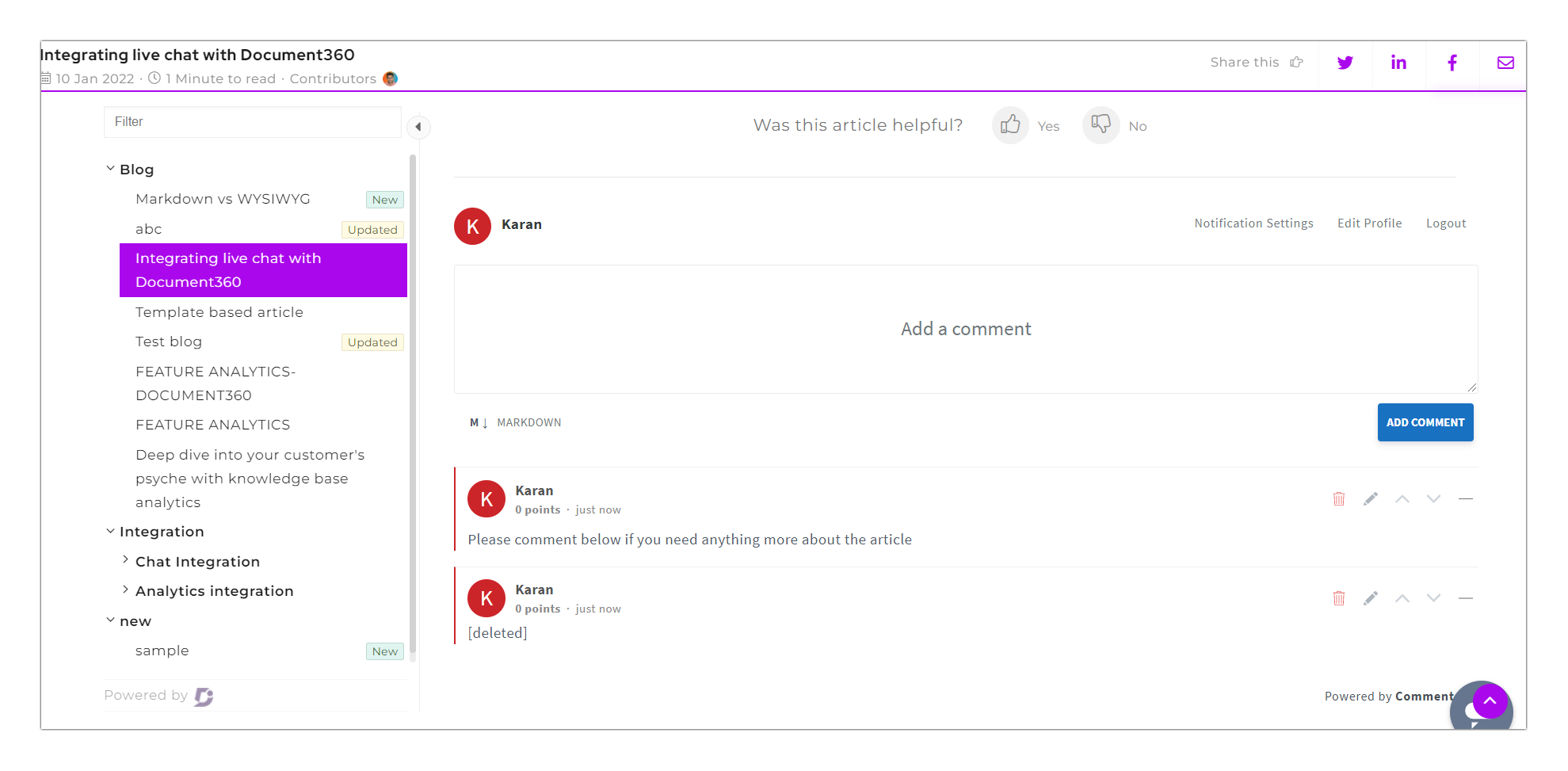 ---
Document360+Commento
Document360 allows you to integrate with Commento with a few simple steps.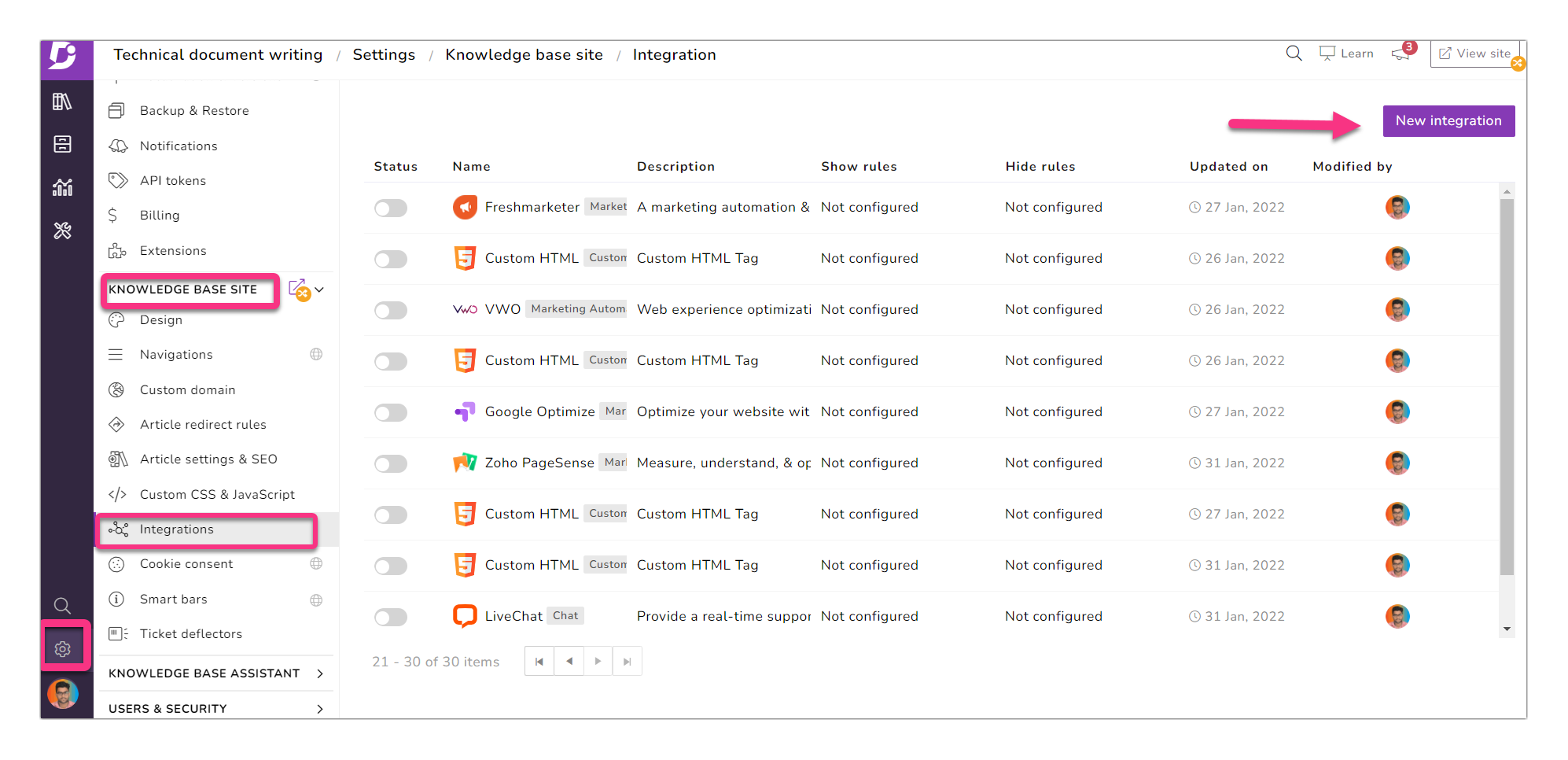 From the Document360 portal, go to Settings→Knowledge base site→ Integrations
Click the Add new integration button at the top right, and this opens an Integration setup panel
Select Commento from the list of integrations available in the blade window
Add a Description
Enable the Status toggle bar
Click the Add button
After you complete the Commento integration setup in your Document360 knowledge base, you can go back to your Commento account to see Commento Analytics and you can also import comments from Disqus if you are using it. To know more or explore Commento, please check at https://docs.commento.io/getting-started/.
Why should you integrate Commento?
You can integrate Commento, If you want a lightweight, privacy-focused comments platform that you can embed into your documentation site.
---
Was this article helpful?
---
What's Next