VWO experience Optimization Platform is an all-in-one platform that helps with business metrics. It empowers you to discover insights, test ideas, and improve engagement across the entire customer journey.
The features offered by VWO are
Test product features
Extracting user intention details
Push notifications
Creation and optimization of product roadmaps.
Document360 allows seamless integration with VWO.
Document360 +VWO
You need to follow these simple steps to integrate VWO with Document360.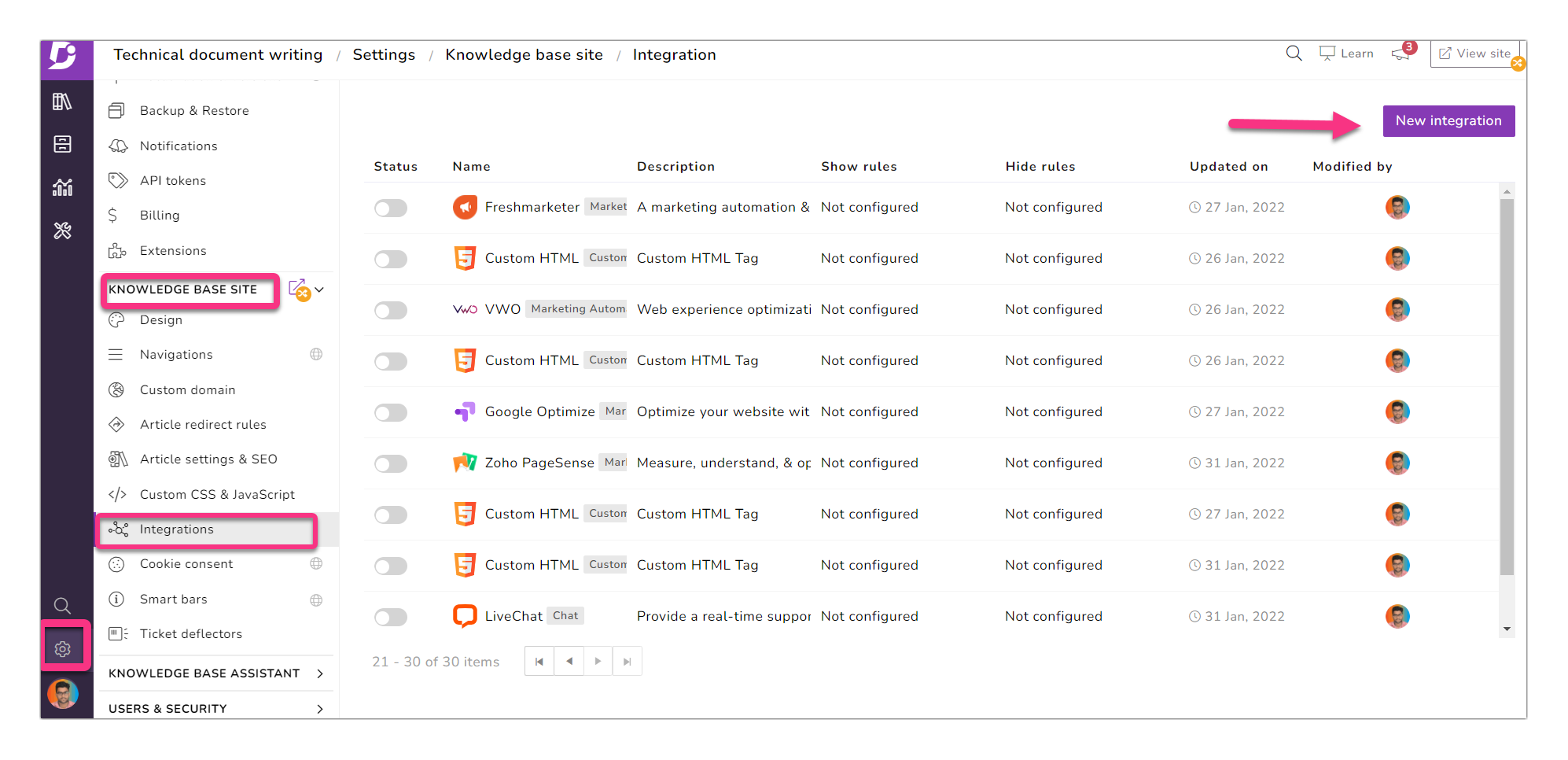 From the Document360 portal, go to Settings→ Knowledge base site→ Integrations
Click the Add new integration button at the top right, and this opens an Integration setup panel
Select VWO from the list of integrations available in the blade window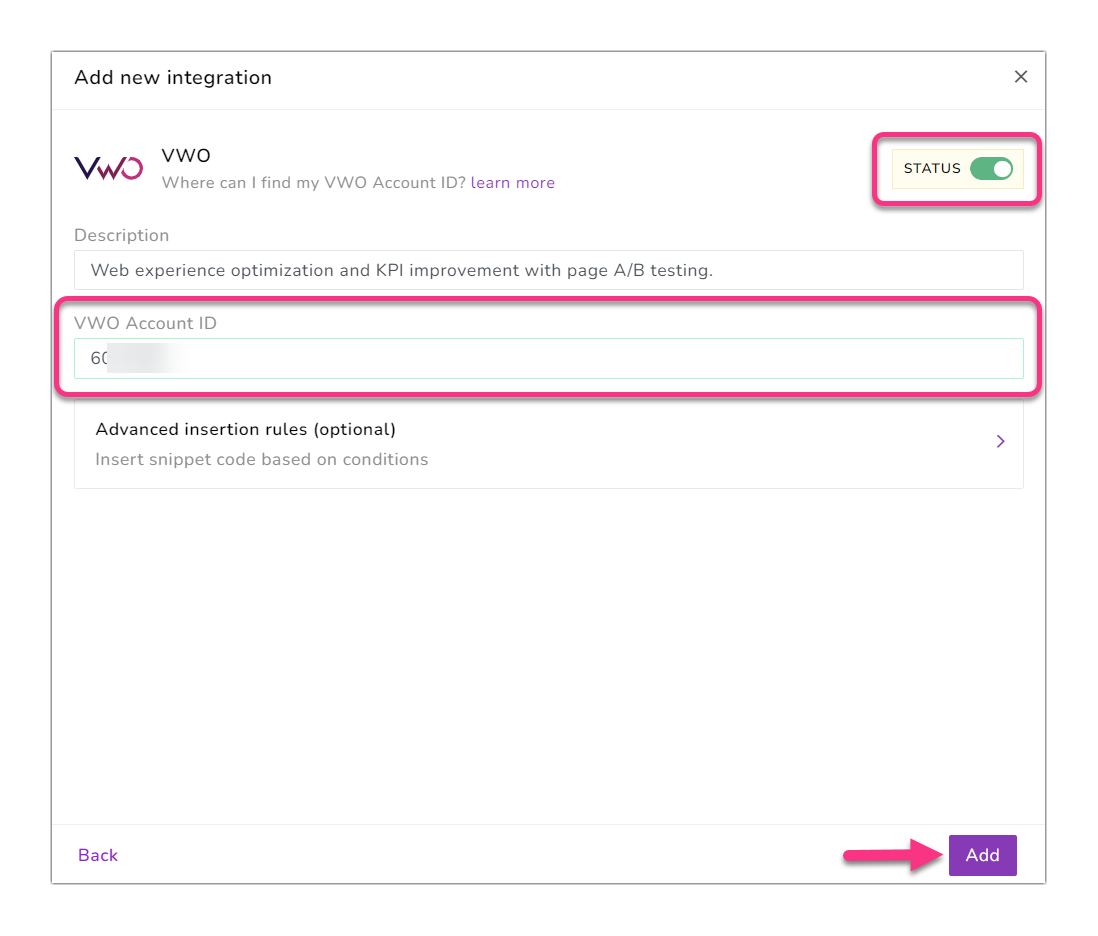 Add a Description and enter the VWO Account ID
What is VWO Account ID?
VWO Account ID is a code you get from the VWO application for Document360+VWO Integration in the Document360 Knowledge base portal.
Enable the Status toggle bar and Click Add button at the bottom
If required, you can add advanced insertion rules to your VWO integration using the advanced insertion rules option in the integration panel.
---
How to get the VWO Account ID
If you are a new customer:
1 . Register an account in VWO and sign in
2 . On Account setup, you will be auto-directed to the install code section (you can copy the snippet and paste it into an external text editor)
3. Copy the var account_id from the snippet you copied to your external editor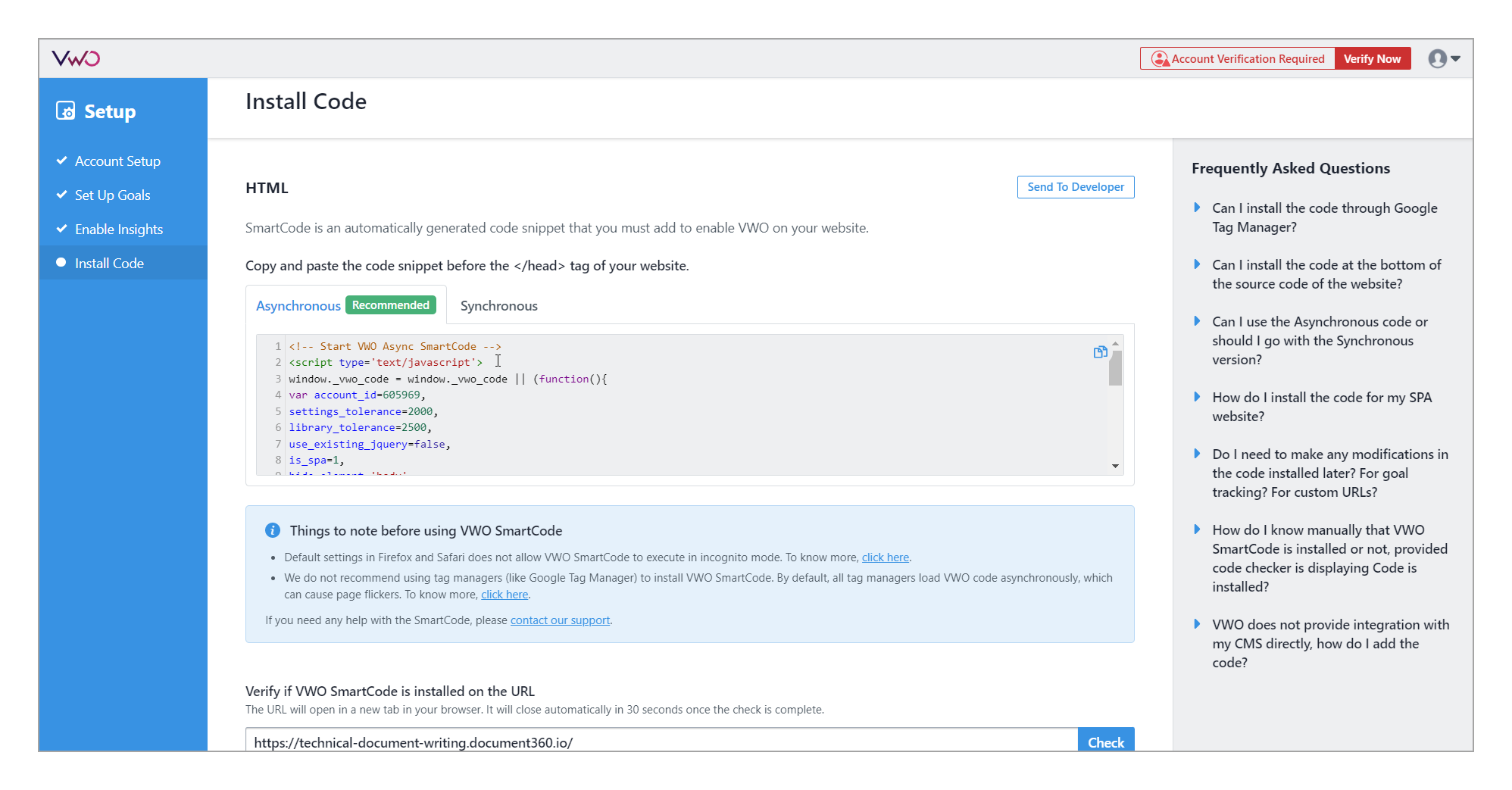 If you are an existing customer:
You will get your VWO Account ID from the VWO dashboard if you are an existing customer in VWO.
Once you complete the VWO integration in your Document360 knowledge base, you can open your VWO account interface to manage web optimization and run test experiments.
Why should you integrate VWO?
You can integrate VWO to get an intuitive point-and-click visual editor for conducting website A/B testing. You also can test different variations of the homepage on a small sample of visitors.
---
Was this article helpful?
---
---
What's Next