Zoho PageSense is a conversion optimization and personalization platform that helps you optimize your website, personalize pages to suit your target audience, and boost the overall conversion rate.
With Zoho PageSense, you can do a lot of tracking, analyzing, optimizing, and personalization to your platform.
Document360 + Zoho PageSense
You need to follow these simple steps to integrate Document360 with Zoho PageSense.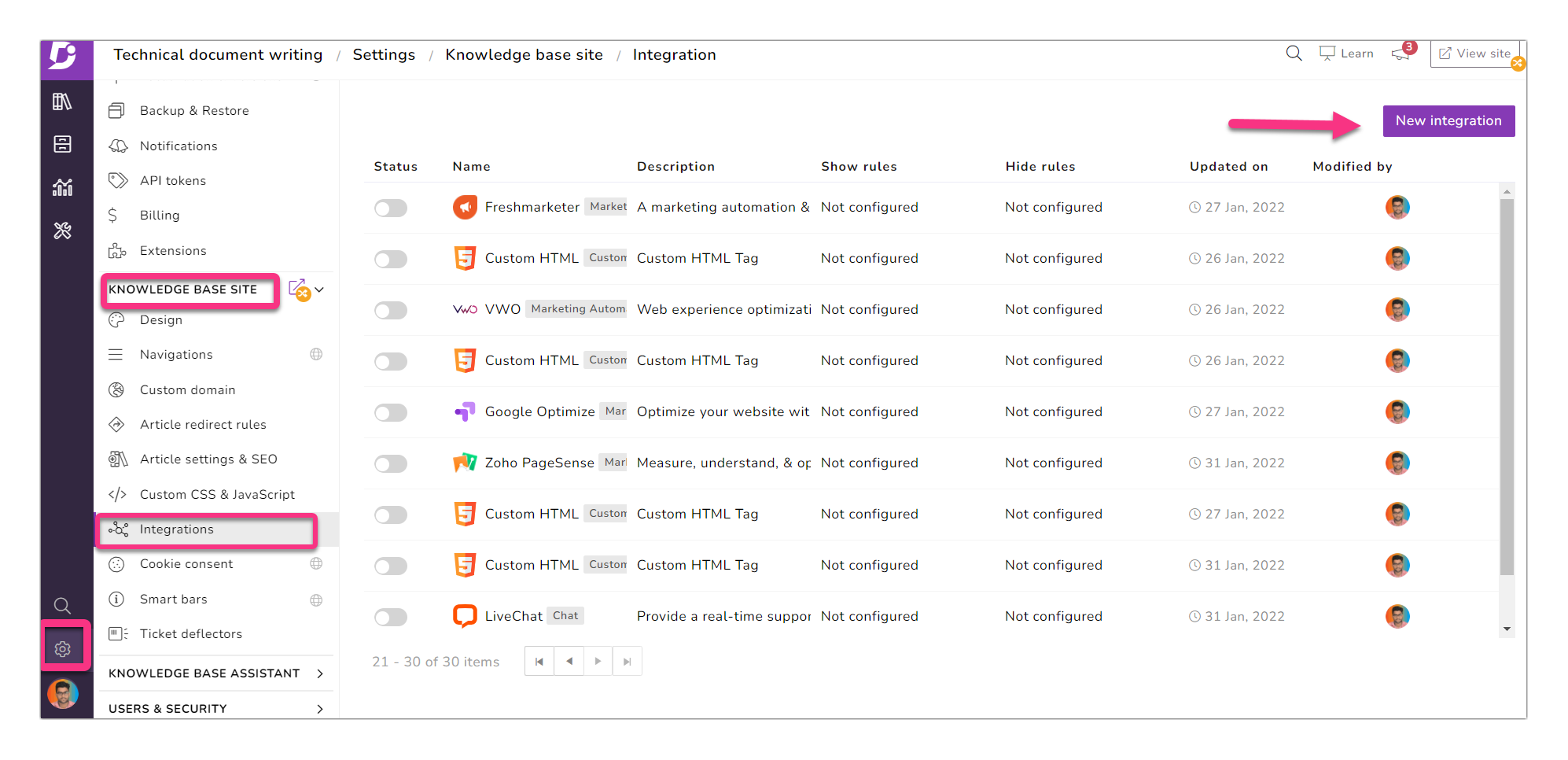 From the Document360 portal, go to Settings→ Knowledge base site→ Integrations

Click the Add new integration button at the top right, and this opens an Integration setup panel

Select Zoho PageSense from the list of integrations available in the blade window


Add a Description and enter the Zoho PageSense ID
What is Zoho PageSense ID?
Zoho PageSense ID is a code you get from the Zoho PageSense Interface application for Document360+Zoho PageSense Integration in the Document360 Knowledge base portal.
Enable the Status toggle bar and click Add button at the bottom
If required, you can add advanced insertion rules to your Zoho PageSense integration using the advanced insertion rules option in the integration panel.
How to get the Zoho PageSense ID
Register an account in Zoho PageSense and sign in
Create a Project
On the Project Dashboard, click on Snippet from the top bar
In the Snippet page, click on the Synchronous tab→ copy the Zoho PageSense ID from the snippet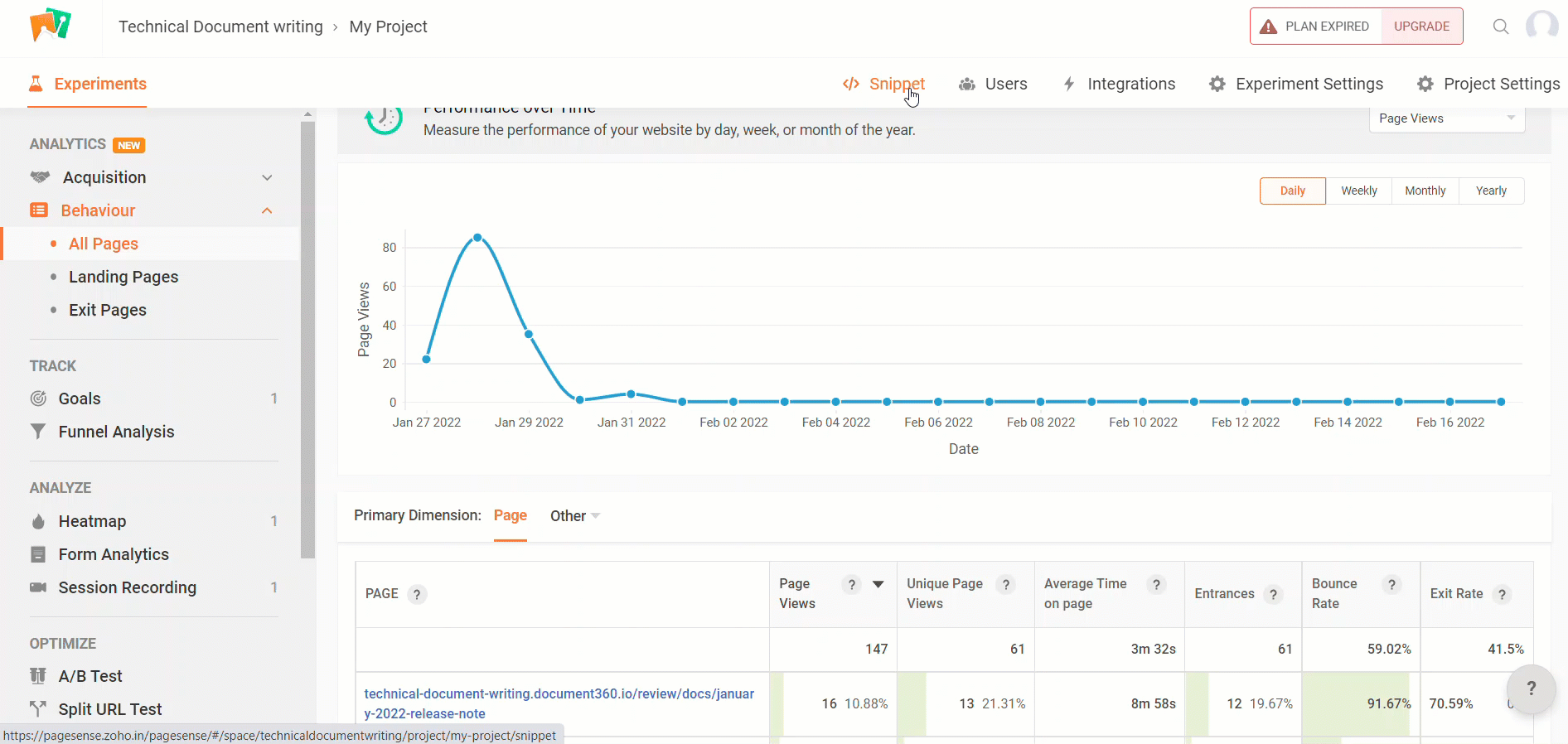 Once you complete the Zoho PageSense integration in your Document360 knowledge base, you can open your Zoho PageSense account interface to view site analytics and performance. You can do all the tracking, testing, analyzing, and optimizing to improve your product for better conversion.
Why should you integrate Zoho PageSense?
You can integrate Zoho PageSense to get a one-step solution for Complete Conversion Rate Optimization (CRO) to work with different types of experiments like heatmap, A/B Testing, form analytics, and session recording.
---
Was this article helpful?
---
---
What's Next