Segment is a powerful tool for analyzing user data and will be extremely useful for a product and marketing team to undestand user behaviour. Good businesses use analytics to have a competitive edge.
Segment helps you to collect, transform, send, and archive your first-party customer data. Segment simplifies managing data and connecting new tools, allowing you to spend more time using your data and less time collecting it. You can monitor data from all your other tools, use Segment to watch it, and choose the correct data accordingly.
---
Document360 + Segment
You need to follow these simple steps to integrate Document360 with Segment.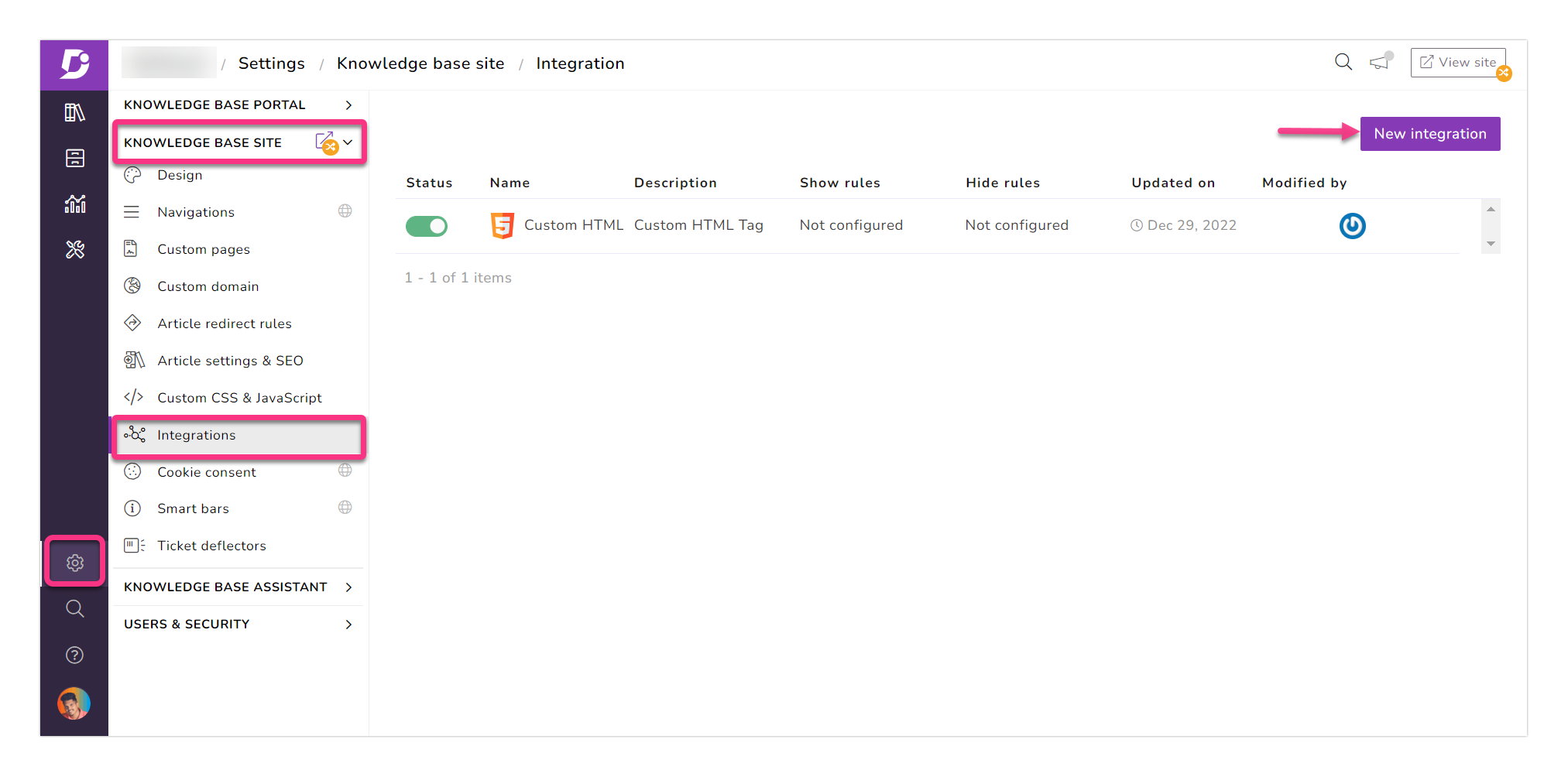 From the Document360 portal, go to Settings → Knowledge base site → Integrations

Click the New integration button at the top right

Select Segment from the list of integrations available in the blade window

You can either configure with Basic configuration or Custom configuration

Basic configuration - Configure a standard integration of Segment with your Knowledge base.


To configure with Basic configuration:
a. Type a Description
b. Type the Segment ID

What is Segment ID?

Segment ID is a piece of code that you can get from the Segment platform, and you use it for Document360+Segment integration in the Document360 Knowledge base portal.

Custom configuration - Configure an advanced integration of Segment with your Knowledge base by adding custom events in snippet code.


To configure with Custom configuration:
a. Type a Description
b. Type the desired snippet code

If required, you can add advanced insertion rules to your Segment integration using the advanced insertion rules option in the integration panel

Ensure that the Status toggle is enabled

Click Add button at the bottom
---
How to get the Segment ID
a. If you are an existing user to Segment:
Open your Segment dashboard, click the Source menu from the left side toolbar→under the My Source page

Click on the source → you'll be getting the Segment ID from the snippet on this page.

b. If you are a new Segment user:
Register an account in Segment
You will be getting the Segment ID during the initial Segment account installation process.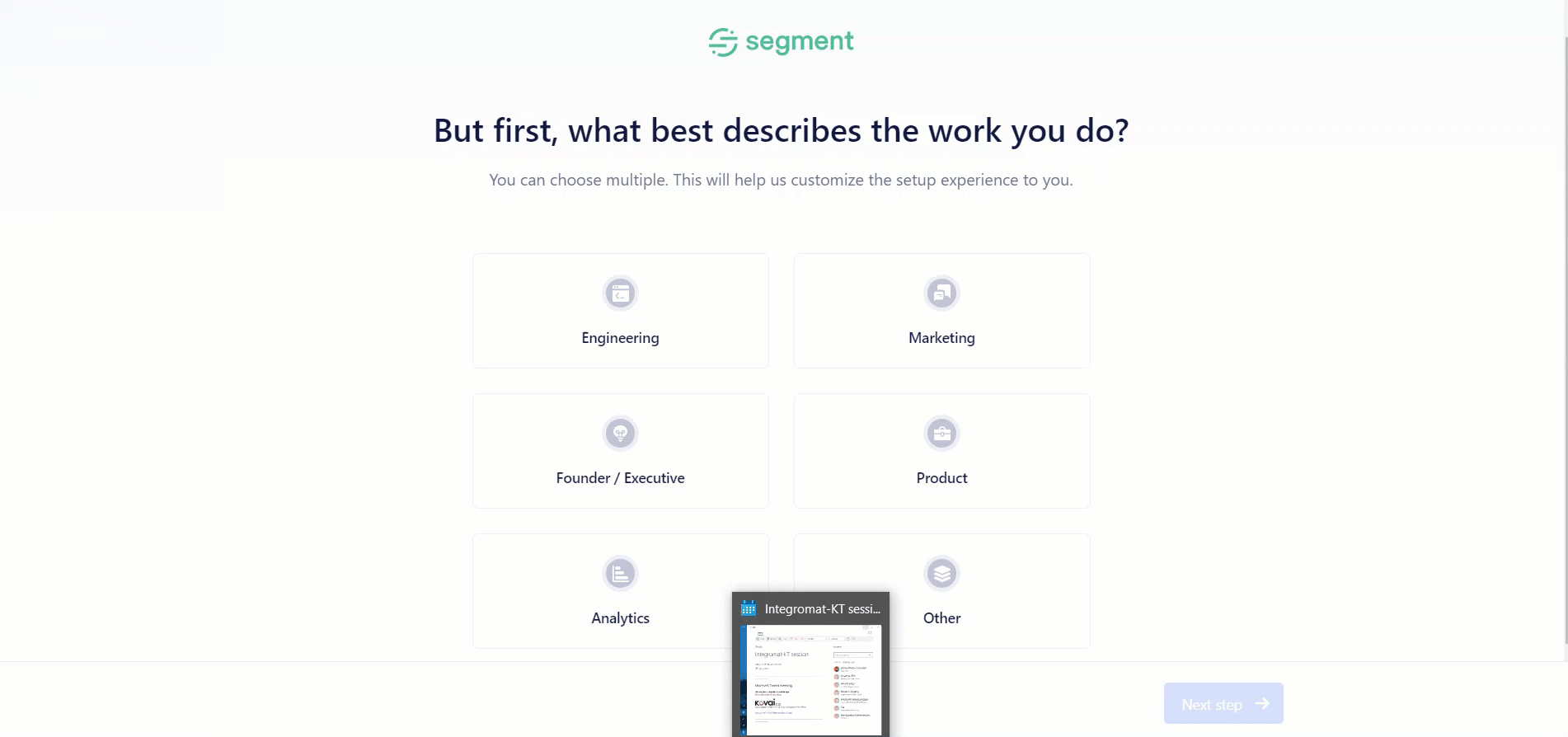 Once you complete the Segment integration in your Document360 knowledge base, you can open your Segment account interface to manage your data and tools.
Why should you integrate Segment?
You can integrate Segment to understand your users better with schematized and actionable data to enhance your knowledge base site experience.
---
Was this article helpful?
---
What's Next