Hotjar is a behaviour analytics tool that helps you get product insights with user-behaviour analytics attributes. Hotjar provides tools such as heatmaps, session recordings, and surveys allow you to empathize and understand your users.
---
Document360 + Hotjar
You need to follow the bellow simple steps to integrate Document360 with Hotjar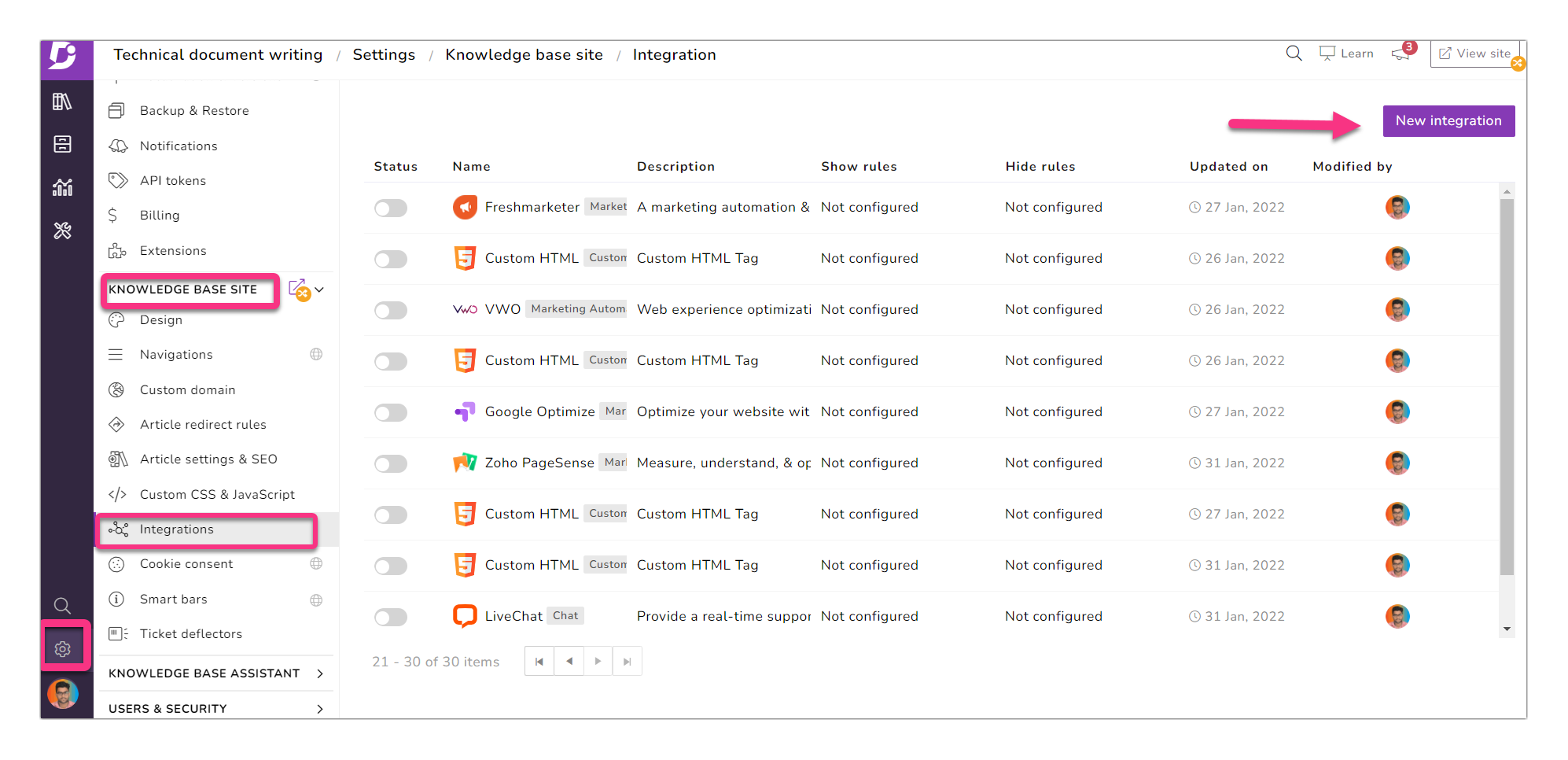 From the Document360 portal, go to Settings→ Knowledge base site→ Integrations

Click the Add new integration button at the top right, and this opens an Integration setup panel

Select Hotjar from the list of Integrations available in the blade window


Add a Description and enter the Hotjar ID
What is Hotjar ID?
Hotjar ID is a code you get from the Hotjar application interface for the Document360+Hotjar integration in the Document360 Knowledge base portal.
Enable the Status toggle bar and click Add button at the bottom
If required, you can add advanced insertion rules to your Hotjar integration using the advanced insertion rules option in the integration panel.
How to get the Hotjar ID
a. If you are a new customer to Hotjar:
Register an account in Hotjar and sign in; you will get the Hotjar ID during the initial Account setup in Hotjar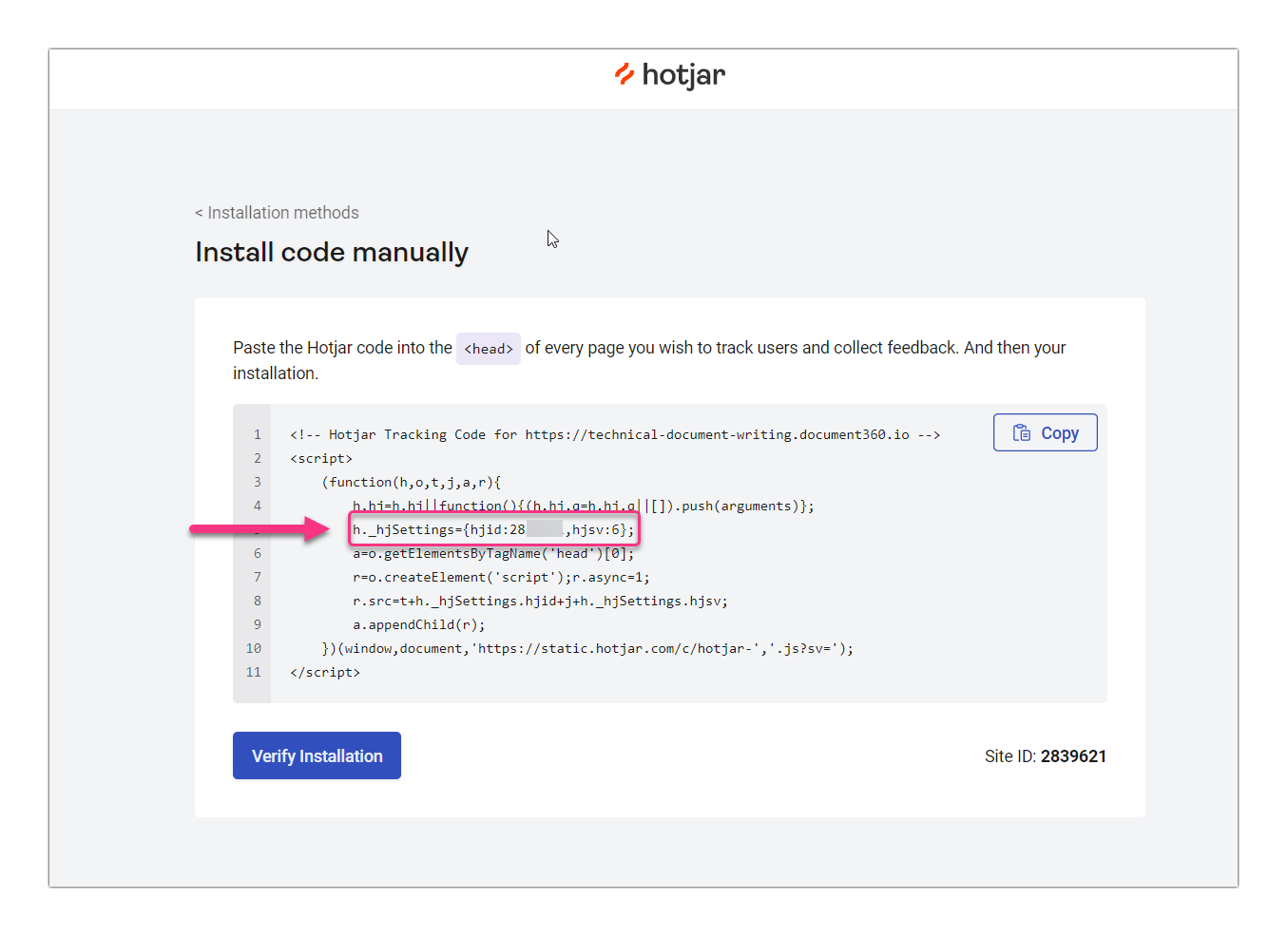 b. If you are an existing customer to Hotjar:
You can notice the install setup button on the overview page
You can also hover to the Getting started button from the left side, click on the Getting started menu → Install Hotjar

Then Click Add code Manually → you can copy the Hotjar ID from the snippet next to hjid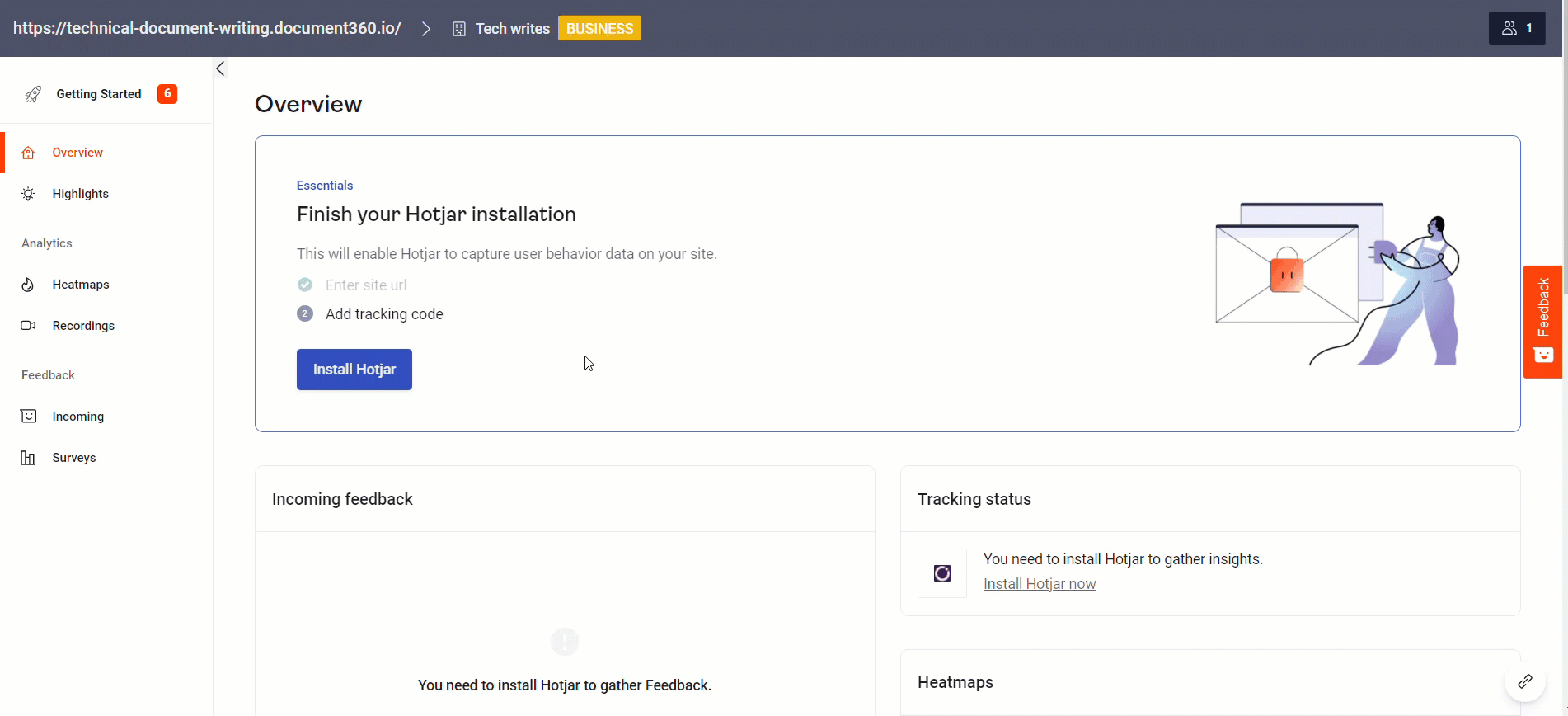 Once you complete the Hotjar integration in your Document360 knowledge base, you can open your Hotjar account interface to view knowledge base site analytics and performance through features like tracking, highlights, recordings, heatmaps, and surveys.
Why should you integrate Hotjar?
You can integrate Hotjar if you want an analytical tool to give you behaviour analytics and feedback data on your customers through tools like heatmaps, session recordings, surveys, and an incoming feedback widget.
---
Was this article helpful?
---
What's Next