Team account groups overview page
---
Team accounts can be associated with a team account group for maintaining similar access for team accounts of the same category.
---
What is a Team account group?
Team account groups act as assignable sets of permissions that limit what a user can access on your knowledge base. You can assign portal and content roles to the team accounts associated with the team account groups.
For example, say you want your API documentation team to have access only to specific articles and features. You would create a team account group with access limited to API categories and required features, then assign every API documentation team member to that group.
---
Accessing the Team account groups overview page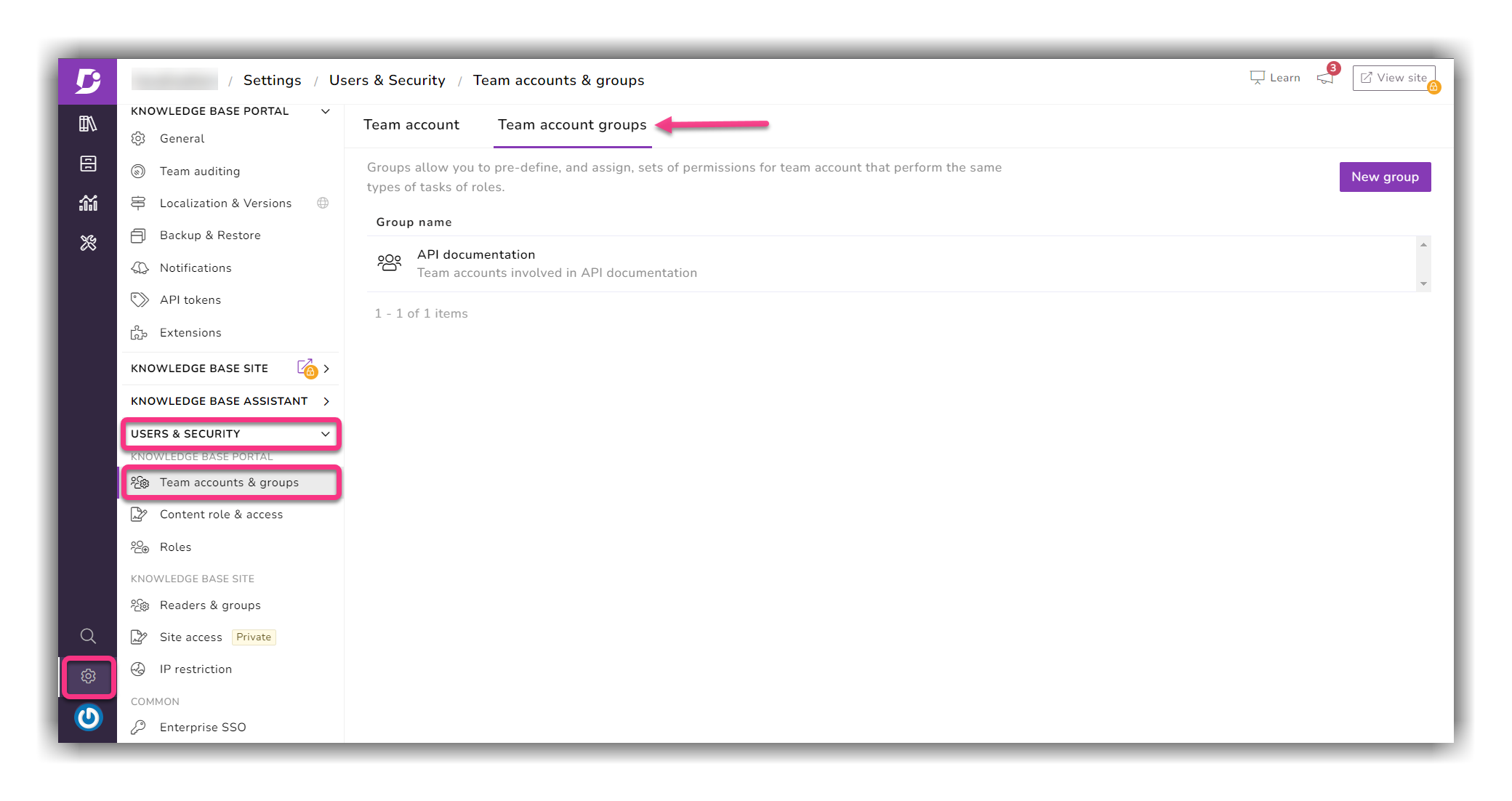 From the knowledge base portal, go to Settings → Users & Security → Team accounts & groups → Team account groups
The team accounts group overview page would be available with all the existing team accounts group information
---
Was this article helpful?
---
What's Next