Amplitude is a product analytical tool for analyzing product usage data. It also helps the product and marketing team draw out user behavioural data and reports in a product to tweak it.
Some key features of Amplitude are
Real-time user analytics like retention, funnels, revenue analysis, and flexible user segmentation.

Help analyze user behaviour using their key feature called 'microscope'.
---
Document360 has an in-built Analytics tool that monitors all the analytics data in the knowledge base project. Document360 supports a plethora of third party integration. Amplitude can be integreated into knowledge base site in few steps.
Document 360 + Amplitude
You can follow the below steps to integrate Amplitude with your Document360 knowledge base.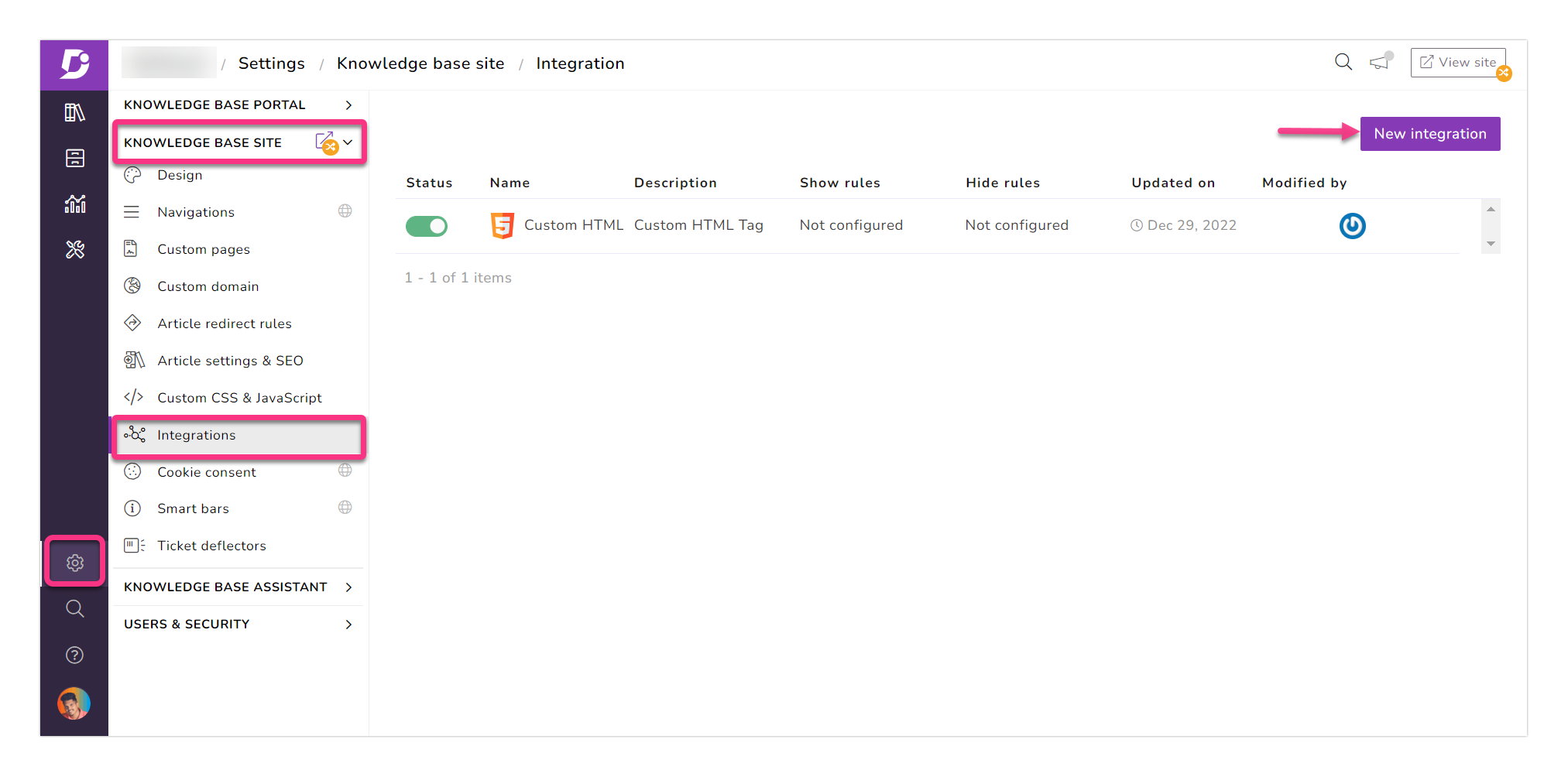 From the Document360 portal, go to Settings → Knowledge base site → Integrations

Click the New integration button at the top right

Select Amplitude from the list of integrations available in the Integration panel

You can either configure with Basic configuration or Custom configuration

Basic configuration - Configure a standard integration of Amplitude with your Knowledge base.


To configure with Basic configuration:
a. Type a Description
b. Type the Amplitude API Key

What is Amplitude API Key?

Amplitude API Key is a code that you can get from the Amplitude application, and you use them for Document360+Amplitude Integration in the Document360 Knowledge base portal.

Custom configuration - Configure an advanced integration of Amplitude with your Knowledge base by adding custom events in snippet code.


To configure with Custom configuration:
a. Type a Description
b. Type the desired snippet code

If required, you can restrict or enable the Amplitude to the users with the Advanced insertion rules option

Ensure that the Status toggle is enabled

Click the Add button
---
How to get Amplitude App Key
a. If you are an existing customer in Amplitude:
Open your Amplitude Dashboard → Setup Data Source (in the left sidebar in Amplitude) → HTTP API(under setup data source) → api_key (under Install the SDK setup )
b. If you are new to Amplitude:
a. Register an account in Amplitude
b. You will get the Amplitude API Key in your initial Amplitude Account setup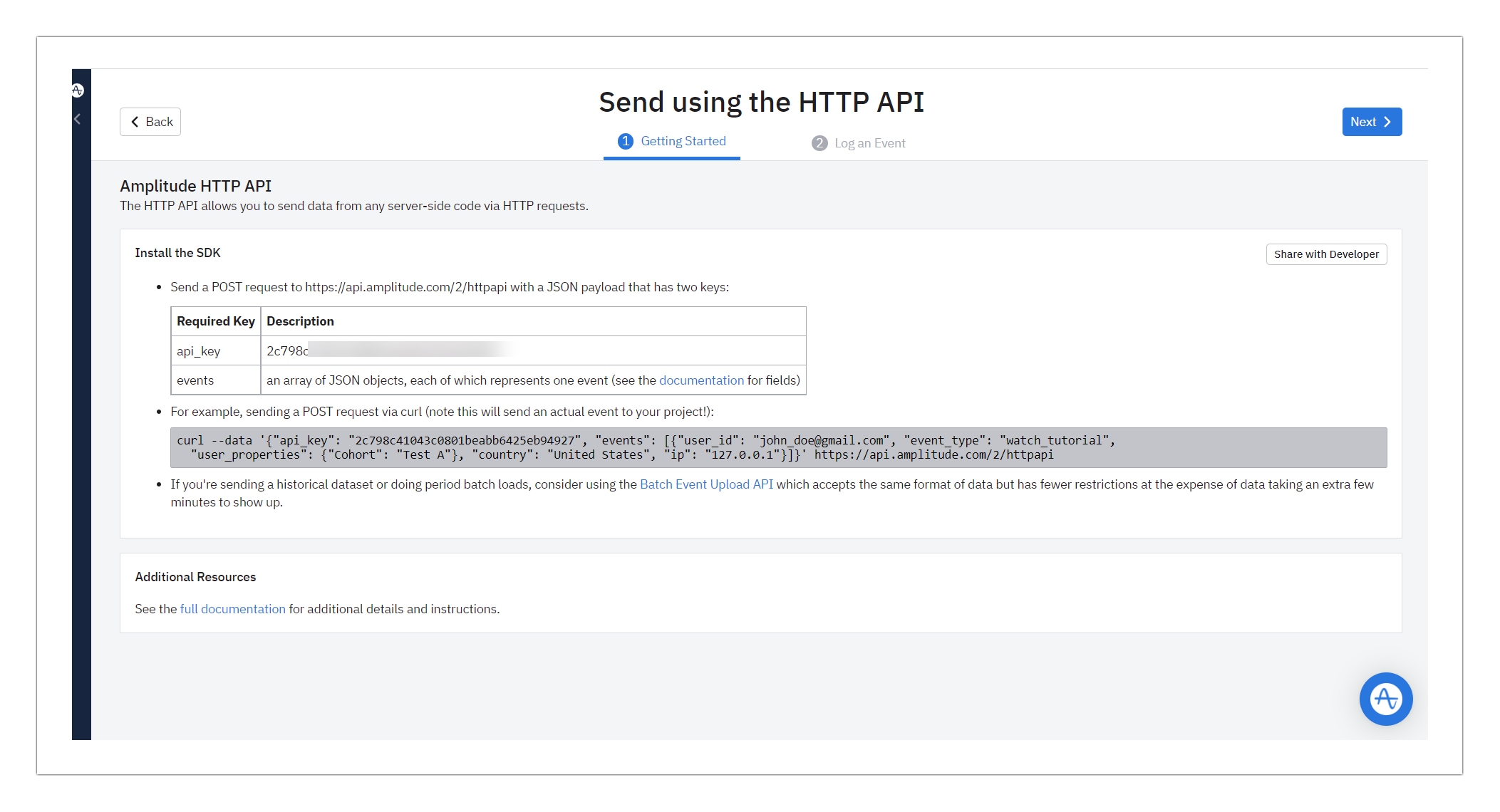 Now you can navigate back to the Amplitude dashboard to view analytical reports of your project(site). You can track and view all your knowledge base site Analytics and user behaviour from here.
Why should you integrate Amplitude?
You can integrate Amplitude to track visitors based on collaborative analytics that helps you fine-tune your product with pre-eminent product analytics reports.
---
Was this article helpful?
---
What's Next