Every article has a discussion feed where you can talk through any questions or comments you might have with any project member or contributor, regardless of role.
When you tag a project member with @, an email notification is sent to their address that includes with the name of the article they were mentioned on, as well as the comment.
---
Using the discussion feed
Click the comment icon on the top right of the article.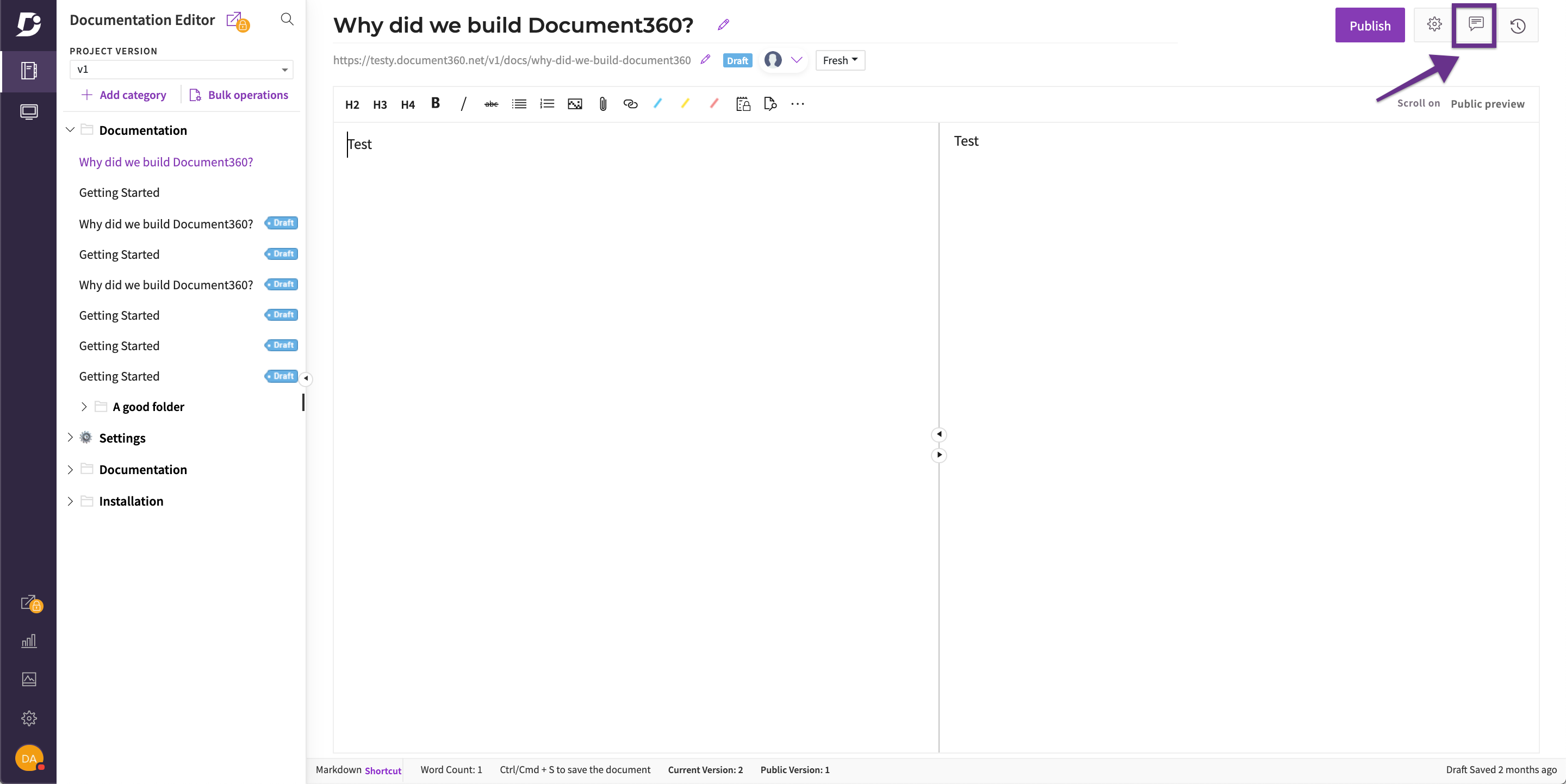 Write your comment and using the @ symbol to tag another project member.
Click Send.
Was This Article Helpful?
---