July
01 Aug 2022

1 Minute to read

Contributors
July
Updated on 01 Aug 2022

1 Minute to read

Contributors
---
This is the release note of an older version of Document360.
To read about the recent product advancements and releases, check out our latest Release note.
Share feedback
Thanks for sharing your feedback!
New feature
Advanced search in knowledge base site
Use the advanced search to find anything (titles, slugs, tags, text content inside the articles and categories) within your knowledge base site. This would help the readers find the desired search results with the available filter options. You can filter the search results based on version, language, category, contributor, tag, and updated date range.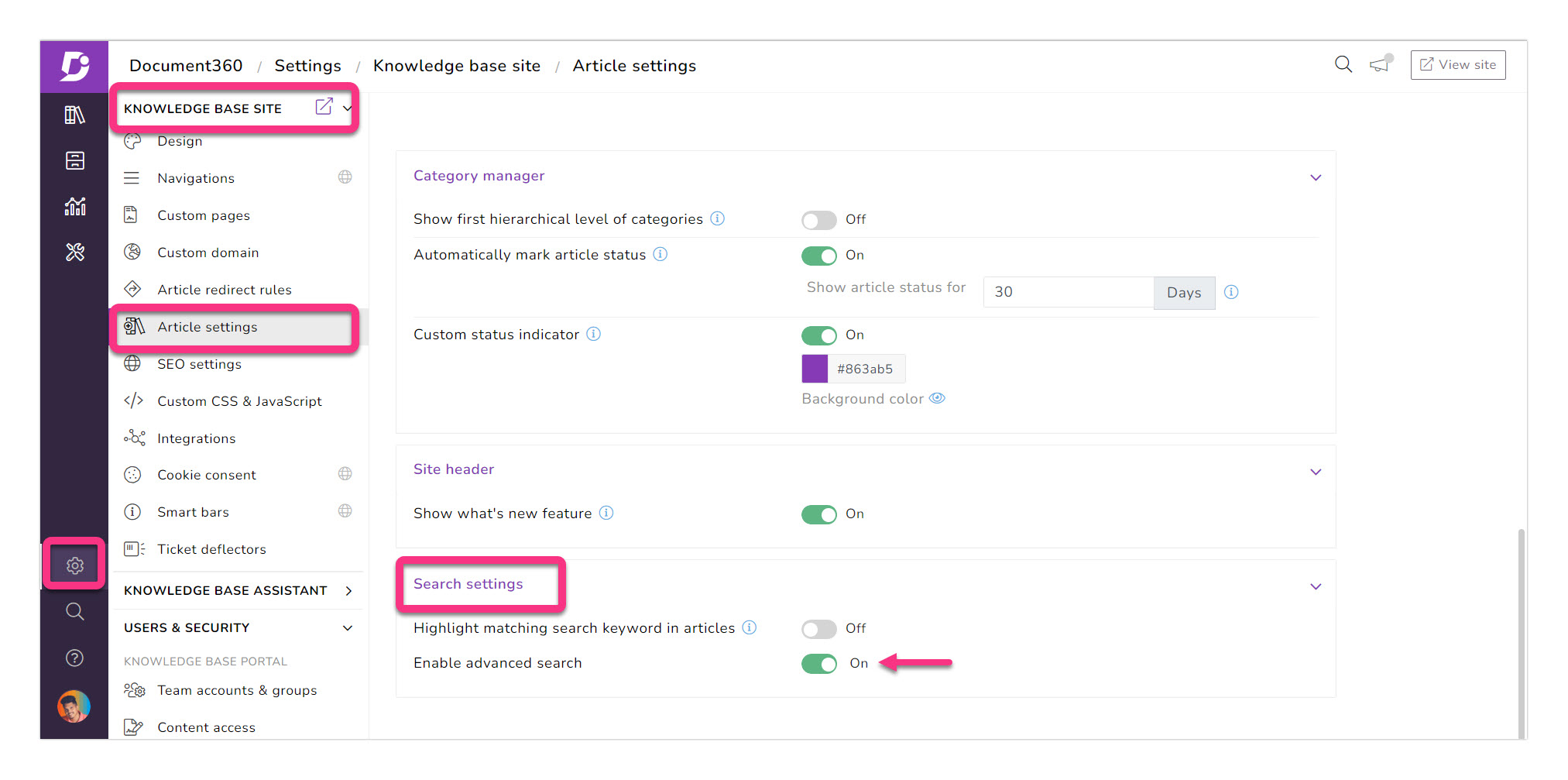 a. Go to Settings → Article settings → Search settings
b. Toggle On the Enable advanced search option
For example, you want the search results for the keyword "login" in the FAQ and Troubleshooting versions that have been updated in the last four months.

Search the keyword "login" on the knowledge base site and click Go to advanced search
Apply filters in the 'Version / Language' and 'Updated on' dropdowns
The desired search results are populated immediately
---
Enhancements
1. Markdown option for snippets
Earlier, you can only create the content of the snippets using the WYSIWYG editor. Now you can also create the content of the snippets using the Markdown editor.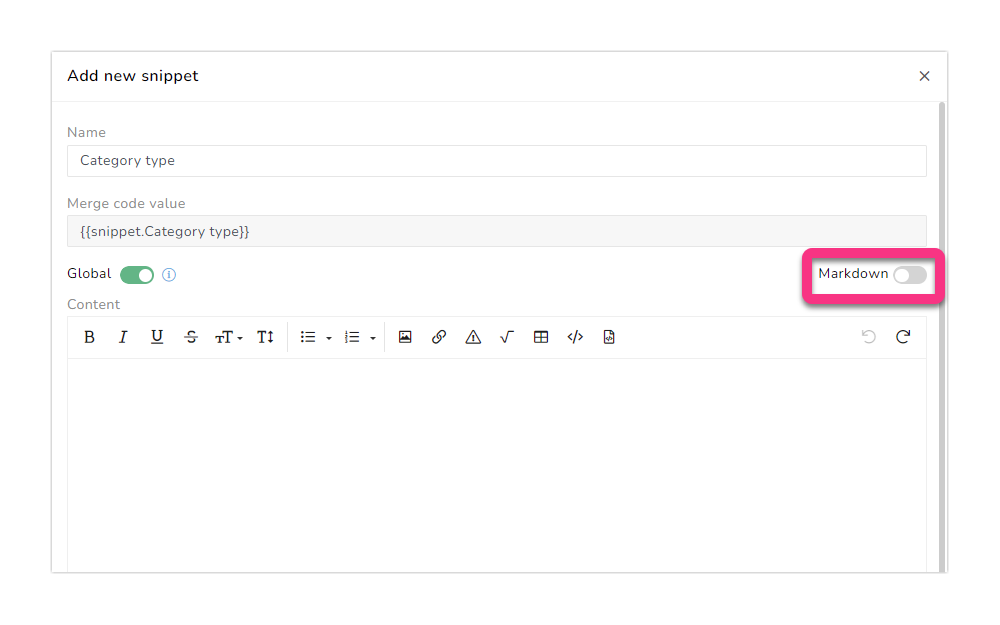 a. Go to Content tools → Content reuse → Snippet → Add snippet
b. Enable the Markdown toggle and click Yes in the confirmation prompt
2. Custom link color
By default, hyperlinks appear in blue. Now you can customize the below link colors:
Link color - Color of the hyperlink
Link hover color - Color of the mouseover hyperlink (under the mouse pointer)
Visited link color - Color of the hyperlink that has been visited recently

Go to Settings → Knowledge base site → Design → Update the desired colors under Color → Save
3. Updating team accounts profile image
Previously, only the respective team account could update their profile image. Additionally, the Owner(s) and Admin(s) of the project are now able to update any team account's profile image.
Other improvements
Minor performance, bug fixes, and security improvement can also be observed in the knowledge base portal and site.
---
Was this article helpful?
---
What's Next