Document360 helps you seamlessly translate your content using a fast and high-quality generic machine translation feature. Machine translation is an automated translation mechanism of content from the default or source language to the selected destination language. This feature can be used when the article translation status is Needs translation. You can perform machine translation for articles in New article or Draft status. To perform machine translation for articles in Published status, you can use the Bulk operations overview page.
Markdown article
When you perform machine translation for a markdown article, it would be automatically converted to the WYSIWYG editor.
How to perform machine translation?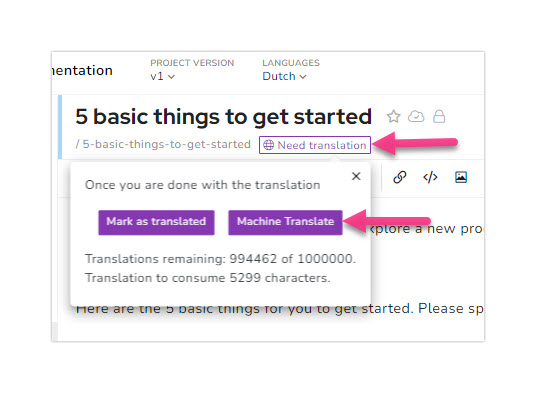 Go to the desired article in the editor
Click Need translation → Machine translate, and a Translate confirmation prompt appears
Type in 'yes' and click Yes
The article would be translated to the destination language, and the translation status changes to ✓ Translated
If you require further translation, click on the ✓ Translated button and select Set need translation. The translation status changes to Need translation.
Machine translation limit
You can view the machine translate limit available on your project in a dedicated menu option.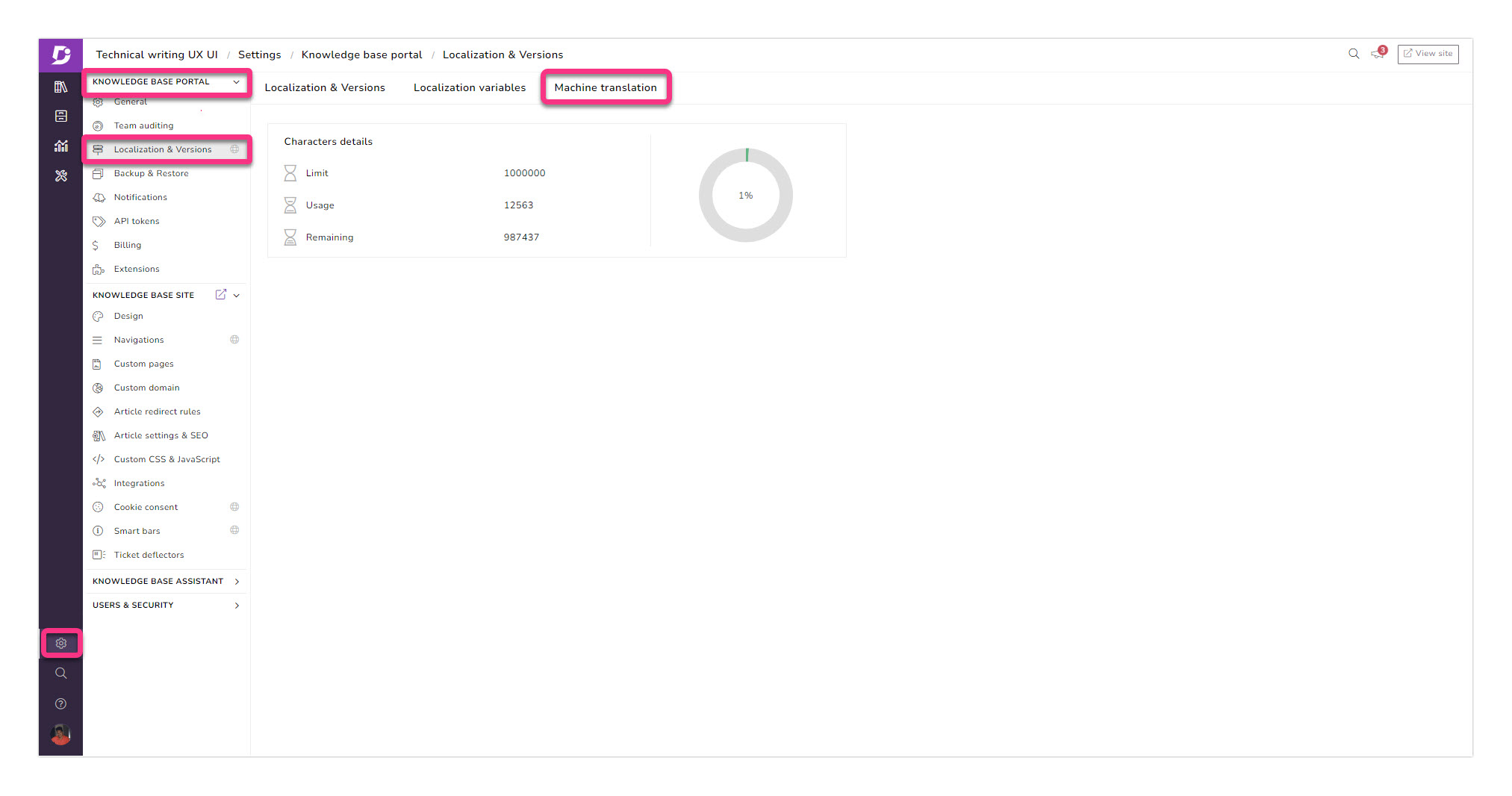 Go to Settings → Knowledge base portal → Localization & Versions → Machine translation
You can find the below details available in the section
| Character | Description |
| --- | --- |
| Limit | The total translation character limit allotted for your project. This would depend on the plan you choose |
| Usage | The characters you've translated using the machine translation in your project |
| Remaining | The characters remaining from your total machine translation limit |
| Usage meter | Shows the percentage of translated characters using machine translate, from your total limit of 100% |
Recommended article character limit
An individual article is recommended to have below 10000 characters for Machine translation to work. If the individual article limit is exceeded, the Machine translation would not proceed.
---
Was this article helpful?
---
What's Next