Share feedback
Thanks for sharing your feedback!
The All content overview page on the Drive compiles all the files available in one place. This feature comes in handy when the user wants to perform any bulk operation on all the files in the Drive.
Bulk operations can also be performed in the folder and subfolder file overview page. The All content allows users to perform the same bulk operations on a compilation of files belonging to different folders on the Drive.
---
Accessing the 'All content' overview page
From the knowledge base portal, go to Drive
On the left navigation pane, you can find the All content option below the Recent, Starred, and Recycle bin
Click All content and the All content overview page with all the files appear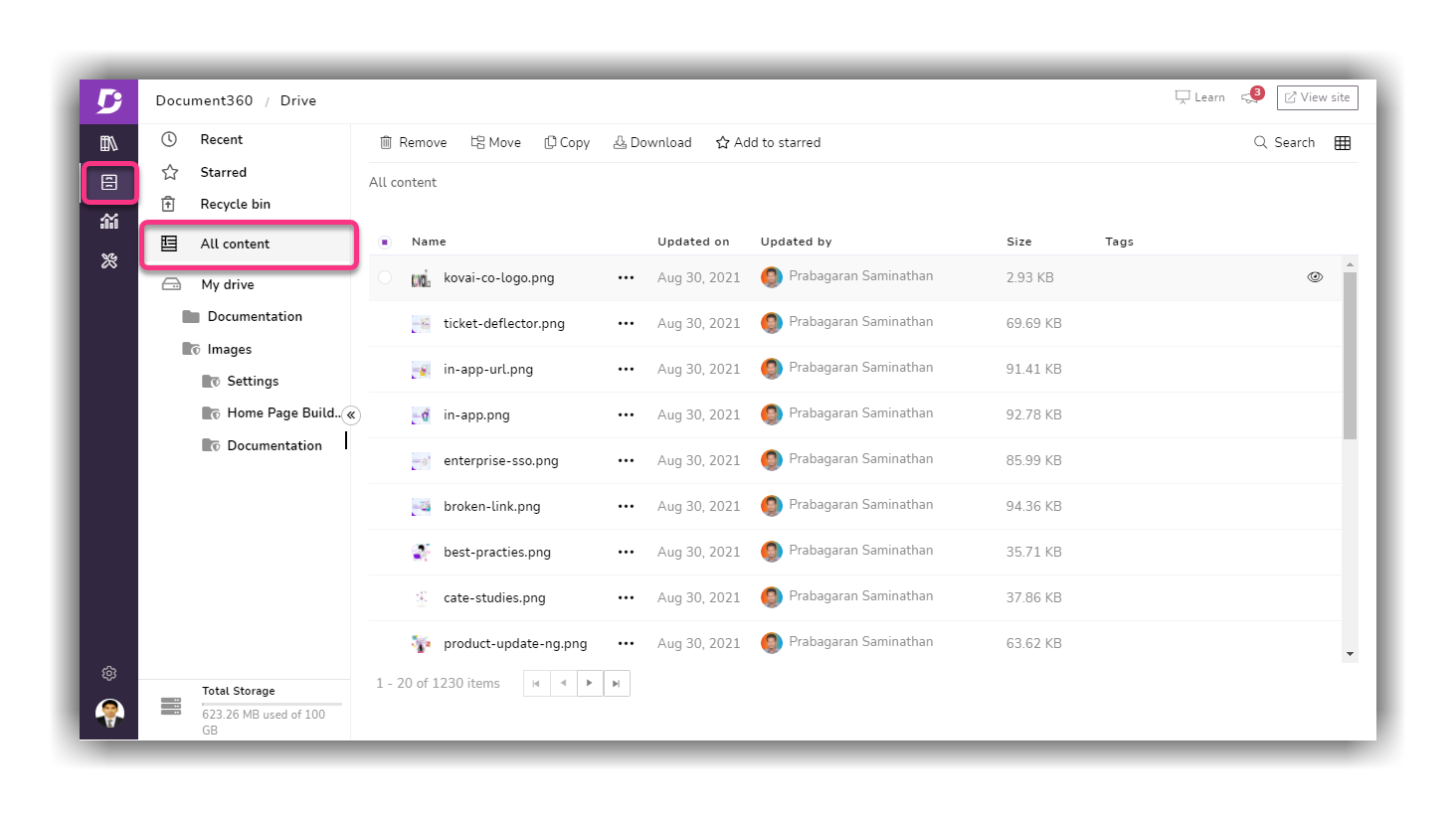 The file list view is limited to 20 files on a page (Pagination)
To view more files, click on the Go to next page option at the bottom of the list. You can go back and forth in the list view using this option
The All content folder can also be accessed from the documentation editor by clicking on the Insert file, and Insert image → From file picker.
---
Bulk operation on files
Users can perform the bulk operations on the selected (all or specific) files. Though the bulk operation is available in all the individual folder view pages, this page is distinct as the user has access to the entirety of Document360 Drive files.
Click on specific files or the Select all button at the top of the list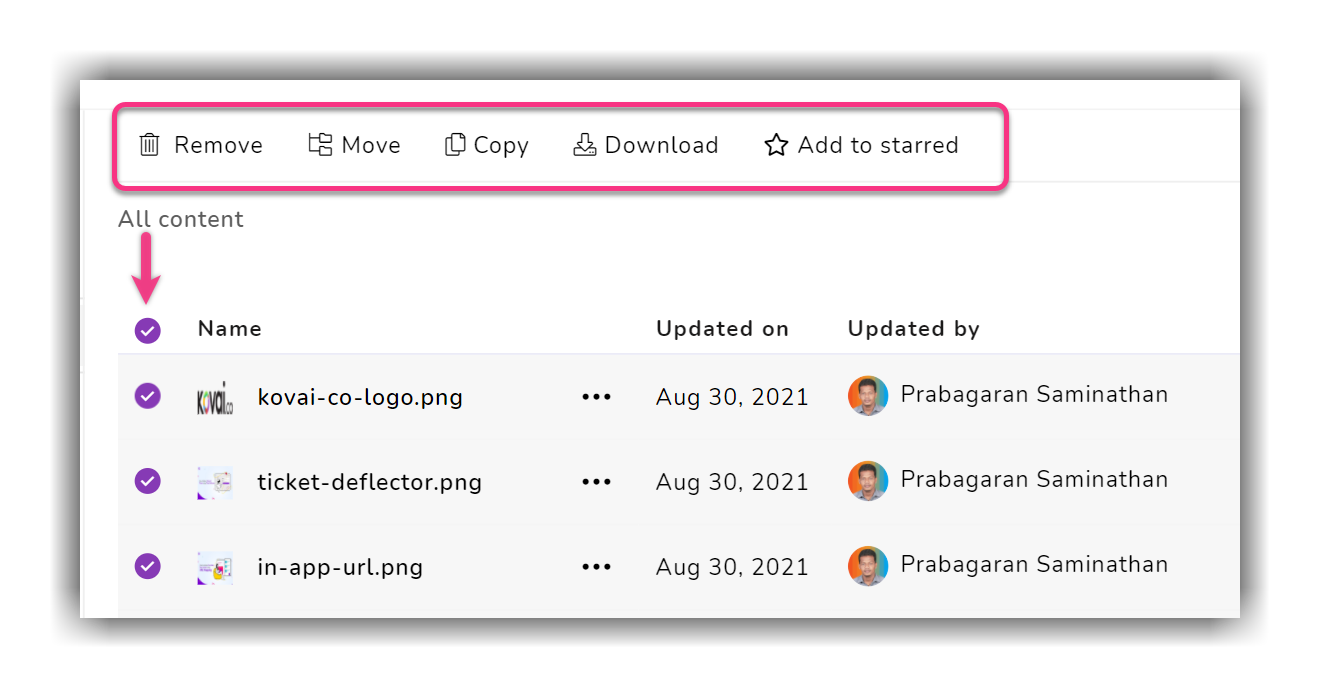 Here are the bulk operations you can perform on files from here

a. Remove - Delete a file from the folder and drops it in the Recycle bin

b. Move - Move the file to any folder or sub-folder on the Drive

c. Copy - Copy the file and paste it in a different location on the Drive

d. Download - Download the file onto your local storage

e. Add to starred - Add the files to Starred folder (favorites or frequently used or for quick access)

Click on any of the available bulk actions and, it is applied to the selected files
---
Was this article helpful?
---
What's Next