Share feedback
Thanks for sharing your feedback!
Document360 article templates are pre-designed articles structures that you or any other team member can use while writing articles for your Knowledge base.
The template could be for a simple User guide, FAQ, Release notes, or any other document you can create as a custom article template. Regardless of the purpose, article templates provide design consistency and style for your brand.
In Document360, you can create new articles from any of the basic system templates or create a new article template that you can reuse any number of times in your project.
---
Creating an article from an existing template
In the Documentation editor, click the More icon (•••) next to a category name
Click Add article, and an Add article module appears
Select the From template checkbox and choose the desired template from the dropdown
Create a new template
If you don't find a suitable template, you can always create a new template that you can reuse in the future.
Click + Manage templates → New template
Select the desired editor and click Yes
Add your desired title and content for the new template and click Create → Yes
If required, edit the article name
Click Create
The new article is added under the category
You can edit the content, article title, and article slug to better suit your current article
If you want to start a blank article, select the Add article → New article → Enter new article name → Create.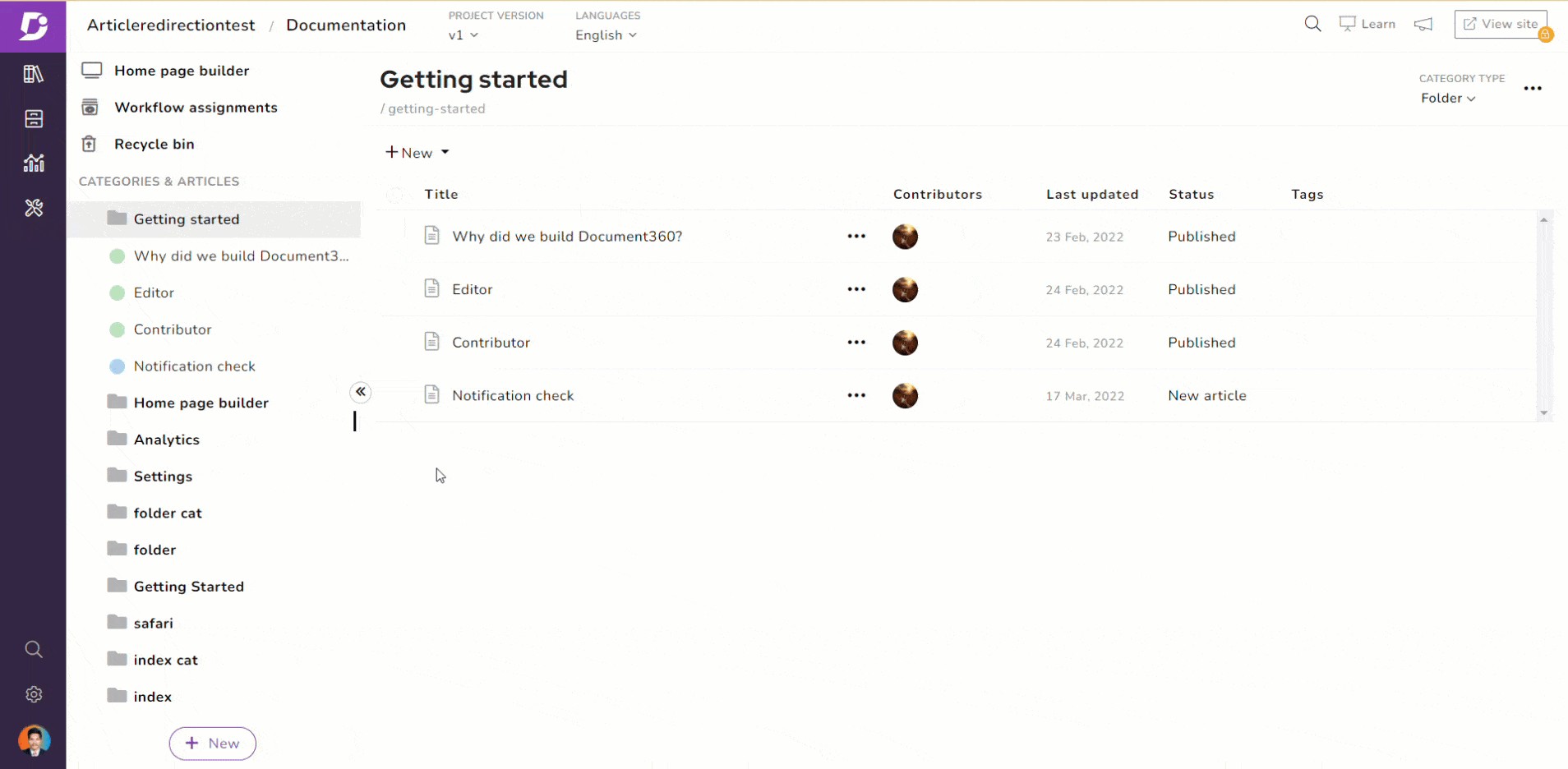 ---
Does updating a template affect the article created from it?
Updating a template does not affect articles that were created from that template. When you create an article from a template, a local copy of the content is saved in the article. It is isolated from the template content.
---
Creating a new template from scratch
From the knowledge base portal, go to Content tools → Documentation → Templates
You can view the window with all the system templates and previously added templates (if any)
Click the New Template button and select the Editor type you want to create the template in (Markdown or WYSIWYG)
Now, type in the title for your article template and start editing your template
Once you're done, click the Create and click Yes in the save confirmation prompt
Your new template will be added to the list of templates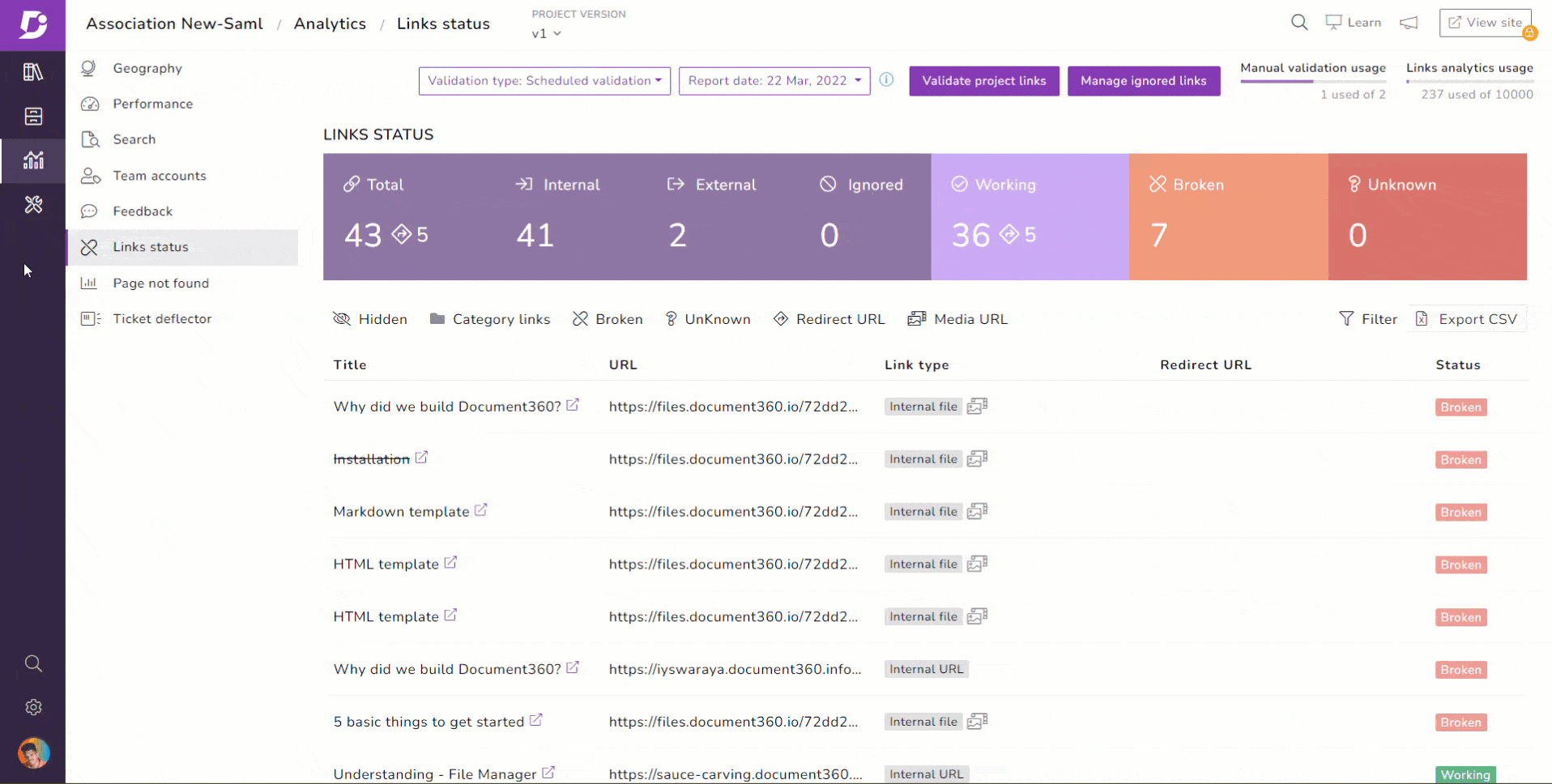 ---
Saving a template from an existing article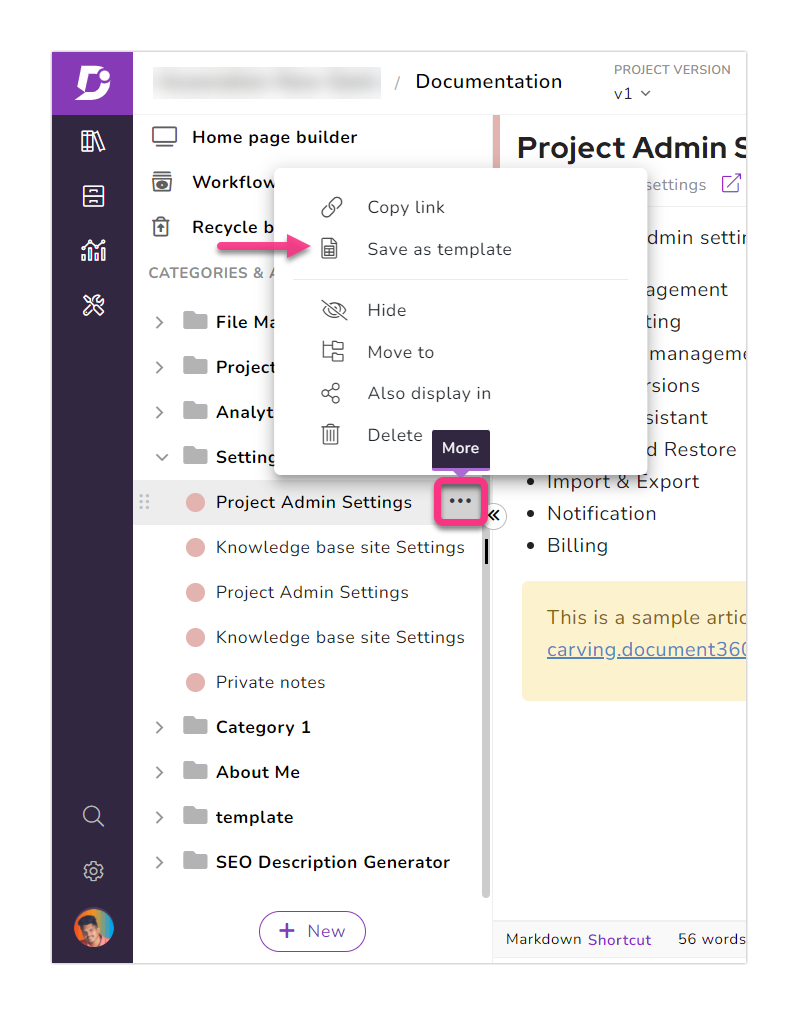 You can also add an existing article as a template irrespective of the article status (Published, Draft, New, Review, Hidden).
In the Documentation editor, click on the More icon (•••) next to an article name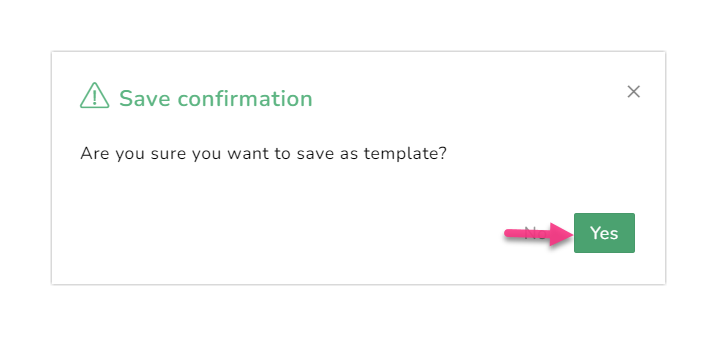 Click the Save as template and click Yes in the Save confirmation prompt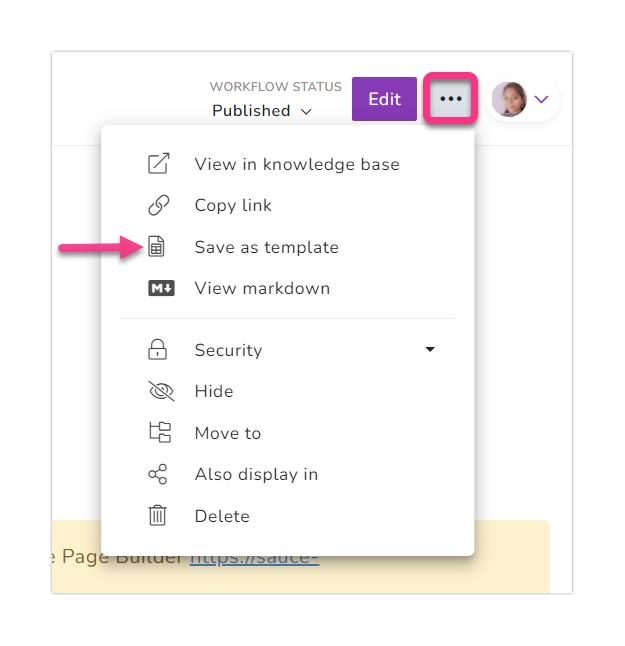 You can also find the Save as template option under ••• More section on the top-right of the article editor
The template would be added, which you can use while creating new articles from a template
You can view or edit the saved template by visiting the article templates overview page
---
---
Was this article helpful?
---
---
What's Next