This is the release note of an older version of Document360.
To read about the recent product advancements and releases, check out our latest Release note.
Share feedback
Thanks for sharing your feedback!
New features
1. Glossary
Enhance your knowledge base by adding the glossary to help readers understand the terms(word/phrase/acronym/abbreviation) frequently used in articles. A dotted line highlights glossary terms so readers can hover over them with their mouse pointer to view their definitions. You can effortlessly import glossary terms in bulk with the Import glossary option.
Go to Content tools → Content reuse → Glossary
In addition, the dedicated glossary terms page can also be added to the home page, header, footer, menu, and anywhere on the web using the glossary overview page link.
2. Feedback manager
Now you can manage and respond to your article and category page feedback in one place. You can also view all the past feedback in the Feedback manager.
To access reader feedback, earlier you would go to Analytics → Feedback, but you can only view the feedback of a specific date range(last 30/90 days). There was no option to respond to the feedback in the same window. To respond, you would have to draft an email manually.
With the feedback manager, we have reduced your efforts in managing the feedback by tracking the actions in each feedback, and you can respond to the users in the same window.
Go to Content tools → Documentation → Feedback manager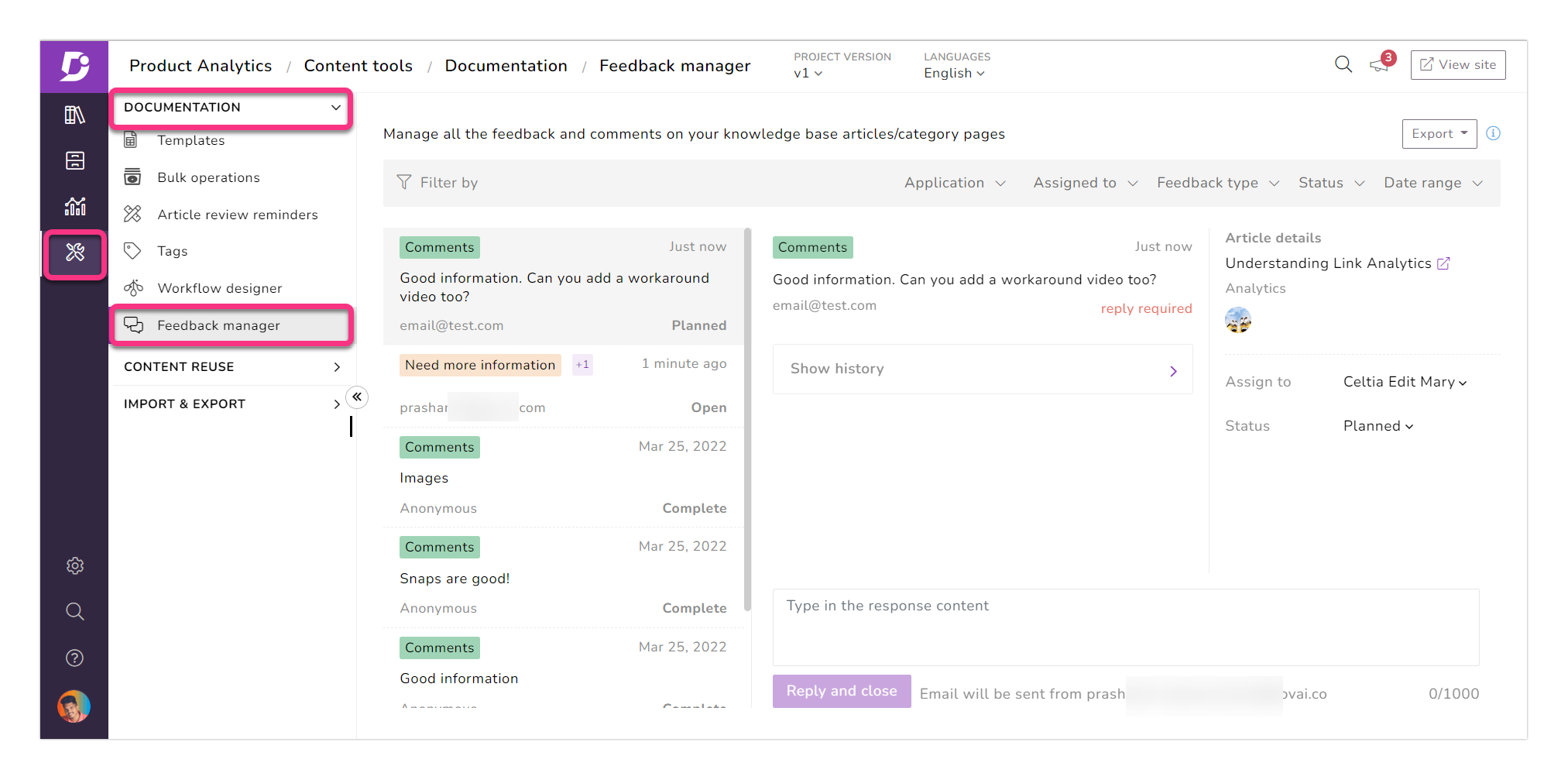 ---
Improvements
1. Article feedback
Now, you can add multiple feedbacks for an article/category page as a team account or reader. Earlier, you could add only one feedback for an article/category page.
As a way to improve feedback, we have added standard predefined feedback options to choose from when you click the dislike button. Users can also select the Notify me about change checkbox to receive information about updates to the article/category page they have provided feedback.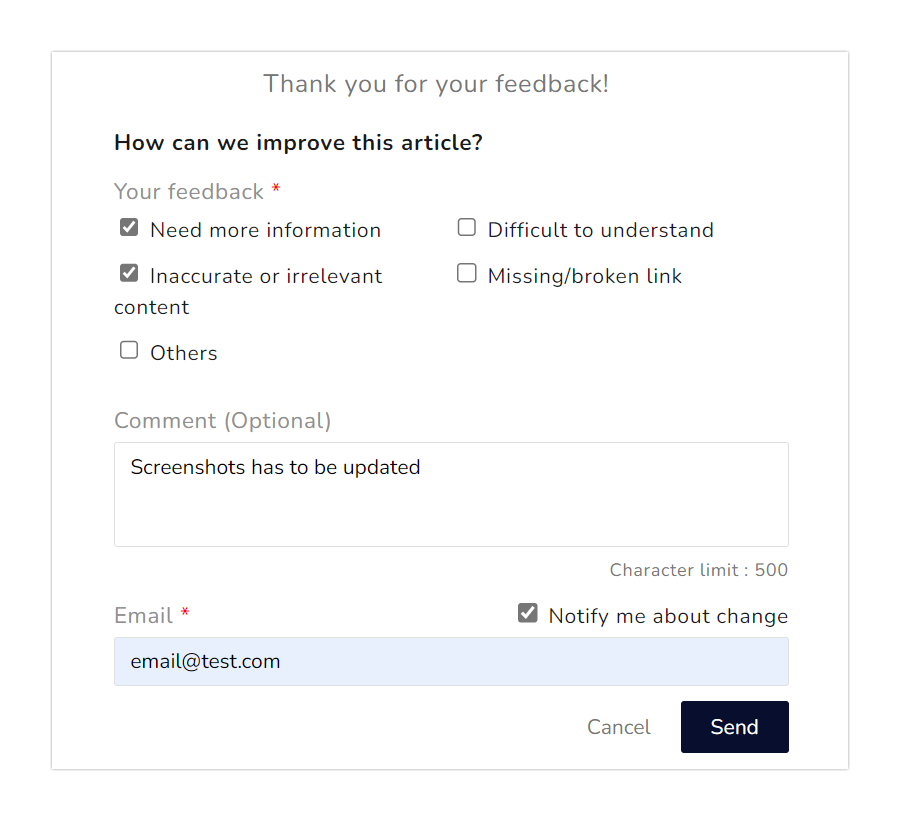 2. GA4 integration with Document360
Previously, we only provided a direct integration option for the old Google Analytics version GA3 (Universal Analytics). You would use the custom HTML integration as a workaround to integrate the latest version of Google Analytics (GA4).
We have added a new integration, Google Analytics (New) to bypass the custom HTML workaround. All you need is just the Measurement ID to integrate GA4 in your knowledge base. It's that easy to integrate your knowledge base with GA4 now.
Go to Settings → Knowledge base site → Integrations → Add new integration
Select Google Analytics (New) → Add the Measurement ID in the Google Analytics field and click Add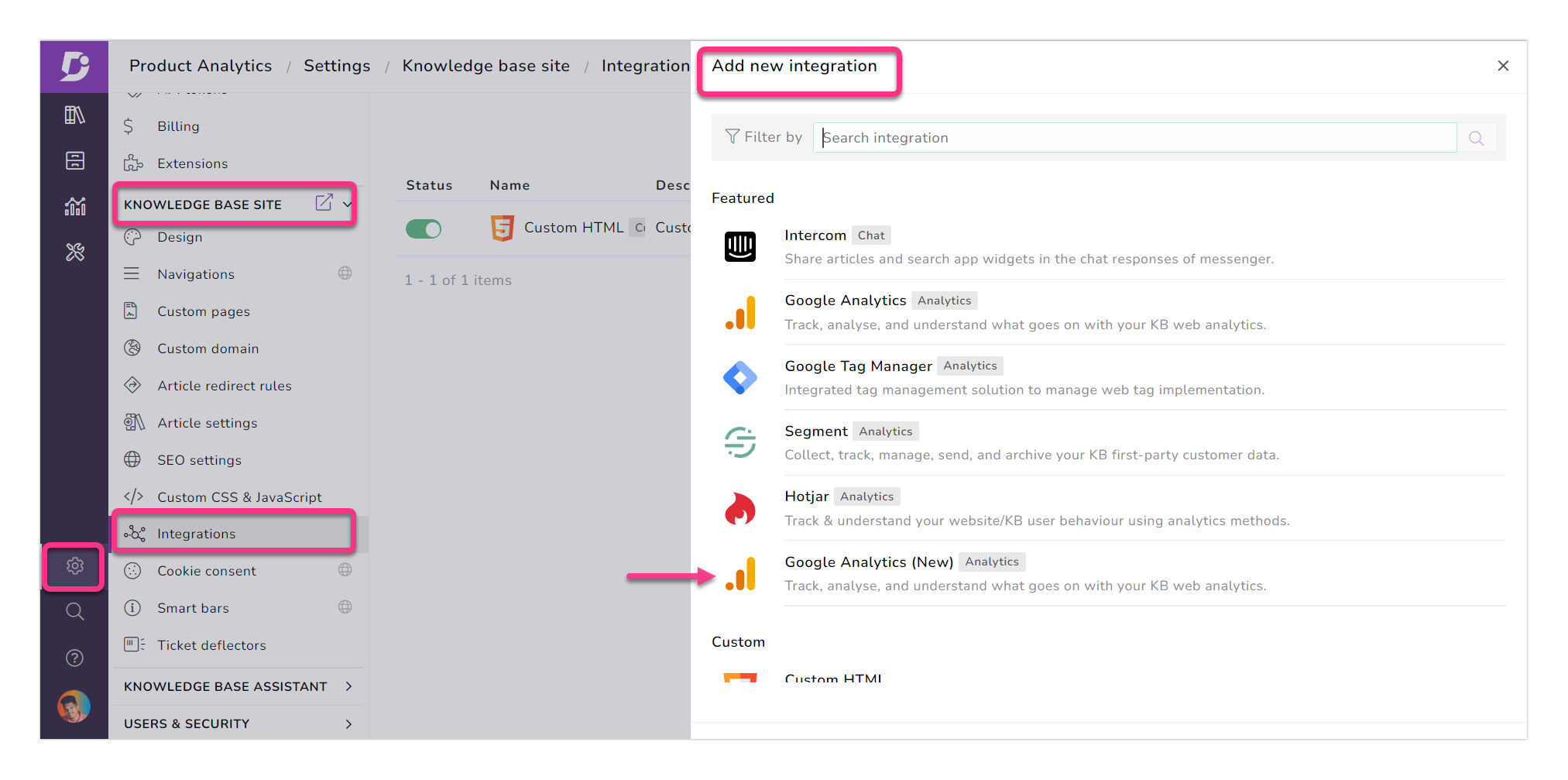 3. Date consistency
A standard date format is implemented in the knowledge base portal. The date format would appear in one of the below formats:
Just now
30 seconds ago
1 minute ago
1 hour ago
This Monday
Aug 08, 2021
Hover your mouse pointer over the time/date details to view the exact date and time. The time details would be in your system local time.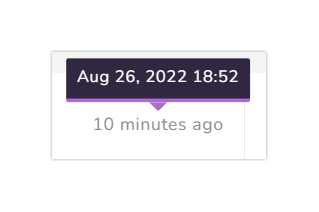 ---
Other improvements
Minor performance, bug fixes, and security improvement can also be observed in the knowledge base portal and site.
---
Was this article helpful?
---
What's Next