Audit configuration
03 May 2023

1 Minute à lire

Contributeurs
Audit configuration
Mis à jour le 03 May 2023

1 Minute à lire

Contributeurs
---
The content is currently unavailable in French. You are viewing the default English version.
Share feedback
Thanks for sharing your feedback!
Monitoring all actions taken by team accounts might not be applicable for all projects. In this case, you can set the audit configuration to monitor only certain events.
---
How to set the Audit configuration?
Click Settings → Knowledge base portal → Team auditing → Audit configuration
You can find the below sections:

All events
Documentation editor
Home page builder, Drive
Knowledge base portal settings
Knowledge base assistant settings
Users & security settings
Tools settings

Turn on the All events toggle bar to get audit information for all the events in your project
If you want to monitor only specific modules/events:

Enable the toggle of the desired events you want to monitor
Disable the toggle of the events you don't want
How to save the changes?
When you enable/disable the events at any section level, a confirmation prompt appears. Click Yes to save the changes
The changes made at the event level will be saved automatically
---
An explanatory GIF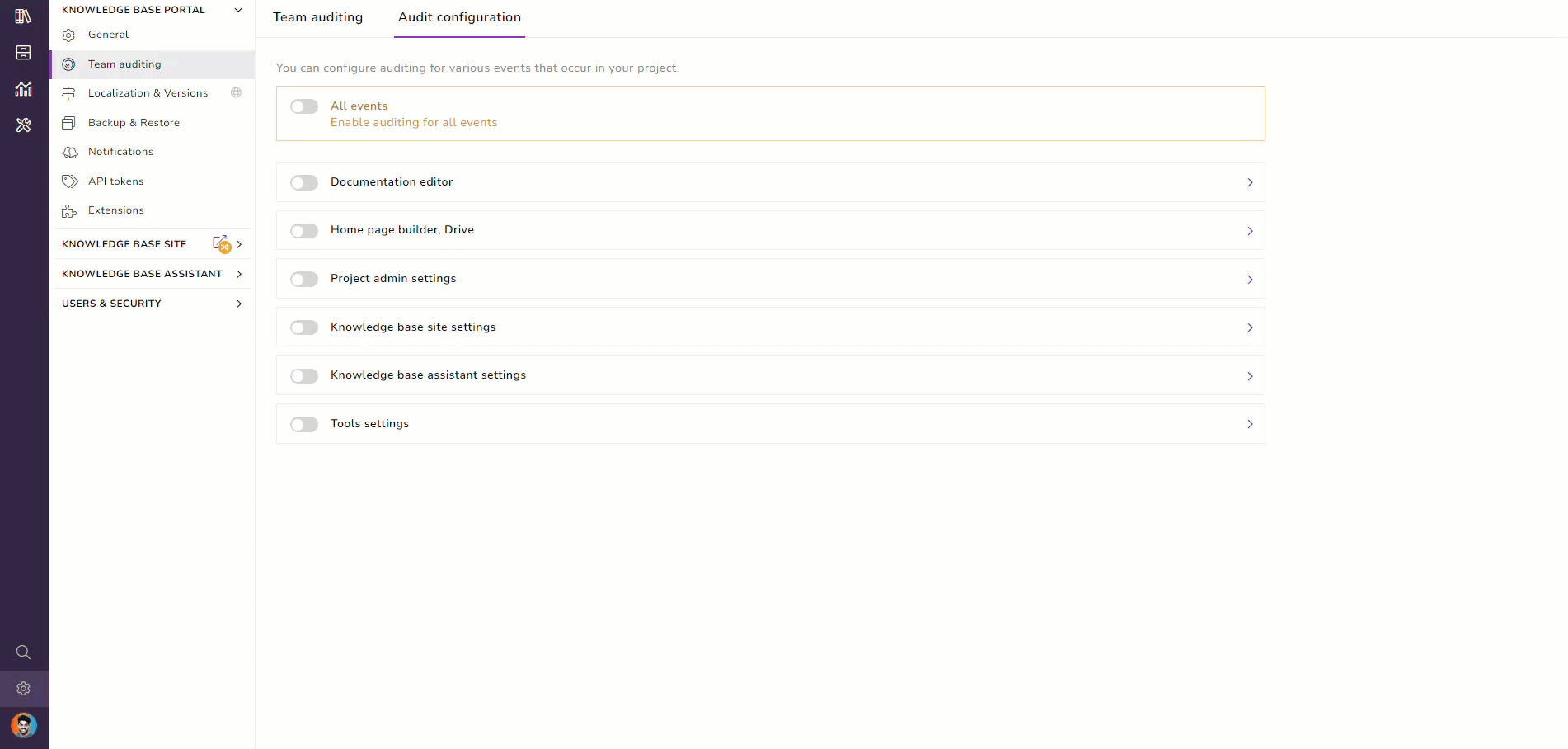 ---
Cet article vous a-t-il été utile ?
---
What's Next