Installing the Knowledge base assistant
04 Jan 2023

1 Minuut om te lezen

Bijdragers
Installing the Knowledge base assistant
Bijgewerkt op 04 Jan 2023

1 Minuut om te lezen

Bijdragers
---
There is no Dutch content available for this article, You are viewing the fallback version (English).
The Knowledge Base Assistant must be installed into your application or website before users can interact with it.
---
How to install the Knowledge base assistant in the Document360 site?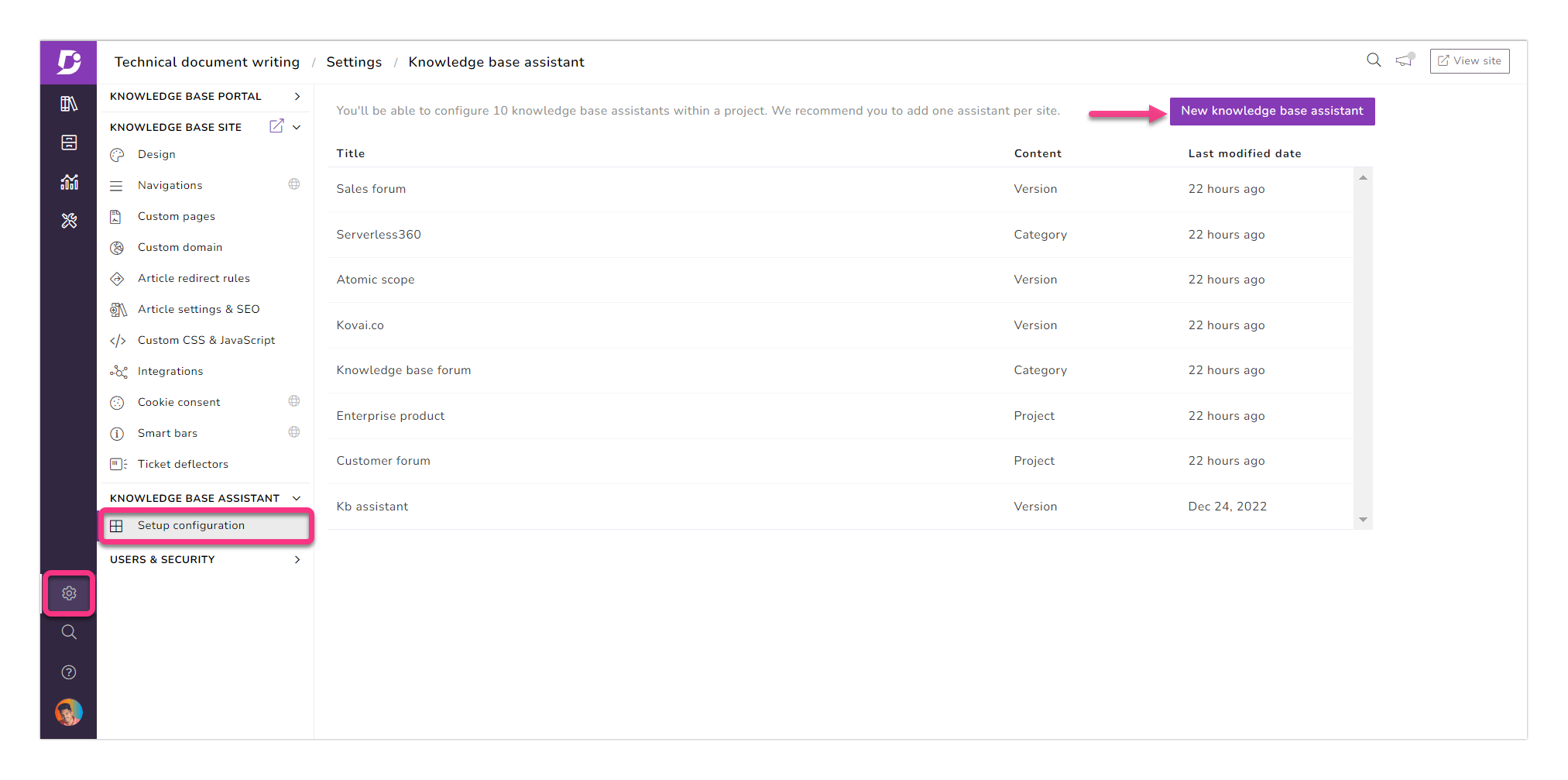 Go to Settings → Knowledge base assistant → Setup configuration
Existing assistant
If you want to install an existing assistant, skip steps 2 to 6. Hover over the desired assistant and click the Copy script icon on the right. The code snippet would be copied.
Click New knowledge base assistant

Type a title and click Create


In the Installation & setup tab, expand the Assistant JavaScript

You can find the Assistant key and the JavaScript code

Click the Copy button and the code snippet is copied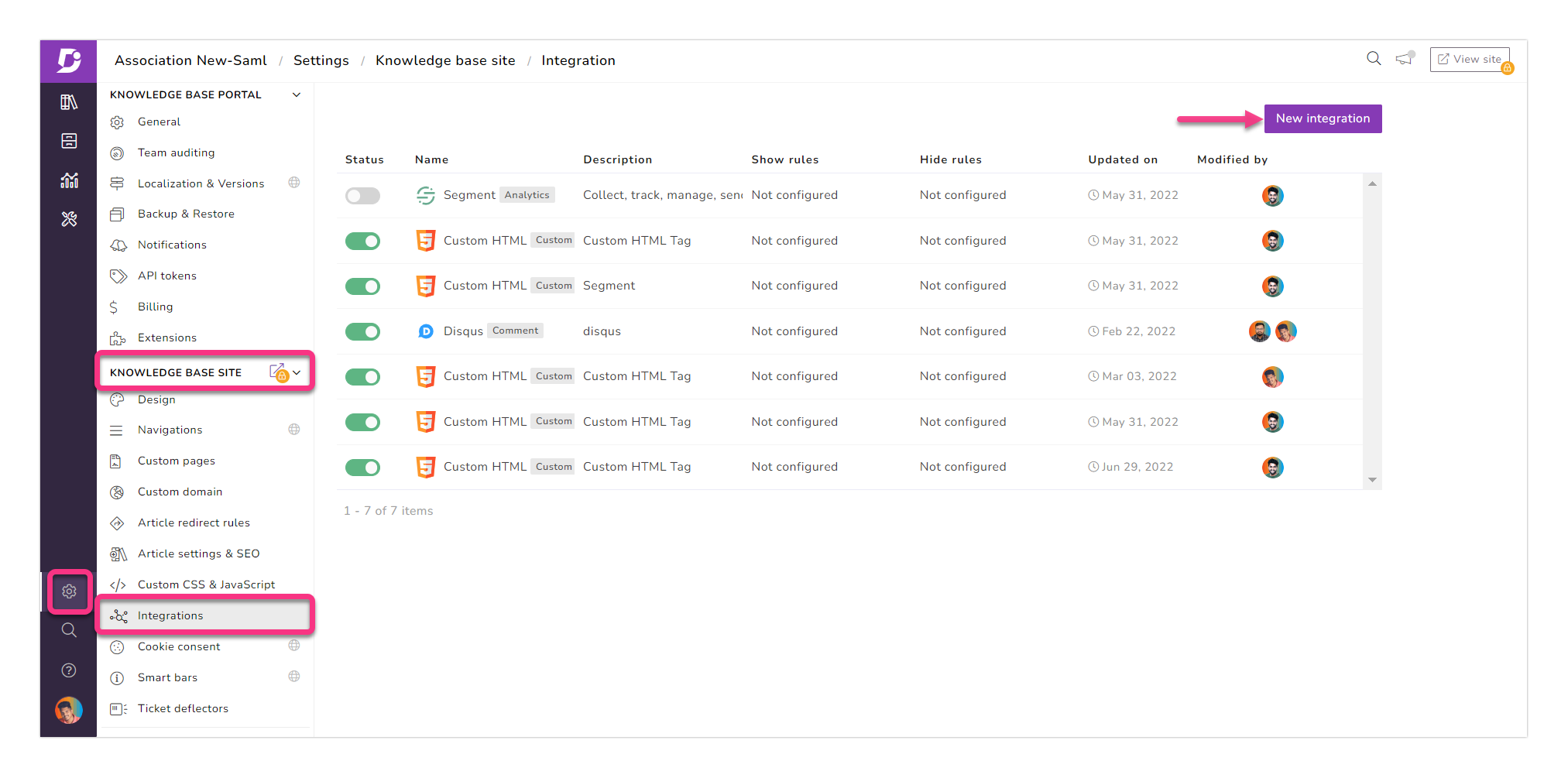 Navigate to Settings → Knowledge base site → Integrations
Click New Integration and select Custom HTML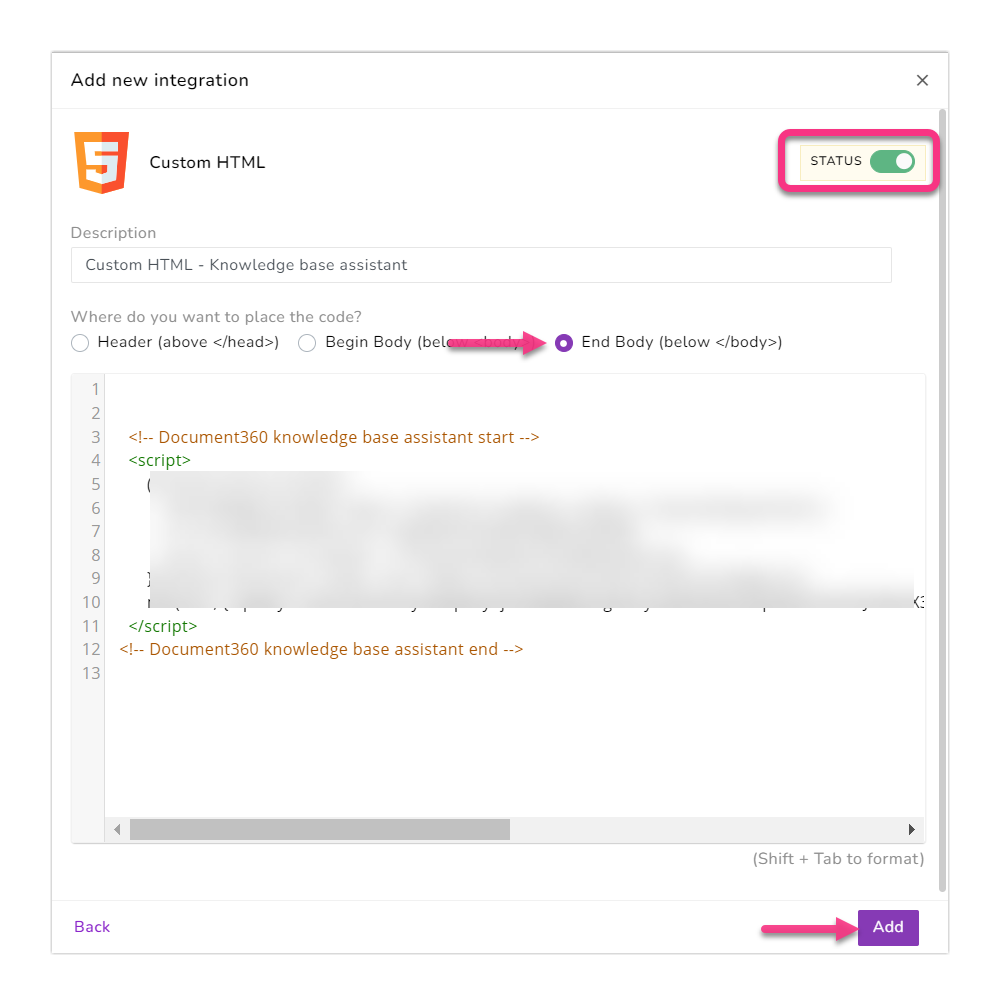 Select the End body and paste the copied code snippet into the code window
Ensure that the STATUS toggle is enabled and click Add
Click here to read more about configuring the Custom HTML section.
The Knowledge base assistant is installed successfully in the Documentation site
Autosave
The autosave option is available for navigation between the Knowledge base assistant tabs.
---
---
What's Next