RSS stands for Really Simple Syndication. In simple words it is an XML file that automatically update information, in this case the Article publishes (Both new and forked) of latest 20 entries.

---
Adding RSS feed option on your Knowledge base Header
Go to Settings → Knowledge base site → Navigations and select the Header navigation tab
You can choose to add the RSS feed menu either on the Left side navigation or Right side navigation based on your Knowledge base design
Click on the Add link button and a menu item will be added (the default would be Home)
Click on the Dropdown in the newly added link and select RSS feeds from the list
In the next box you can add your custom text. This text would appear as a RSS feed menu on your Knowledge base
Turn on the Toggle if you want to open in a new tab and click on the Save button at the top
The RSS feed menu would be added to your Knowledge base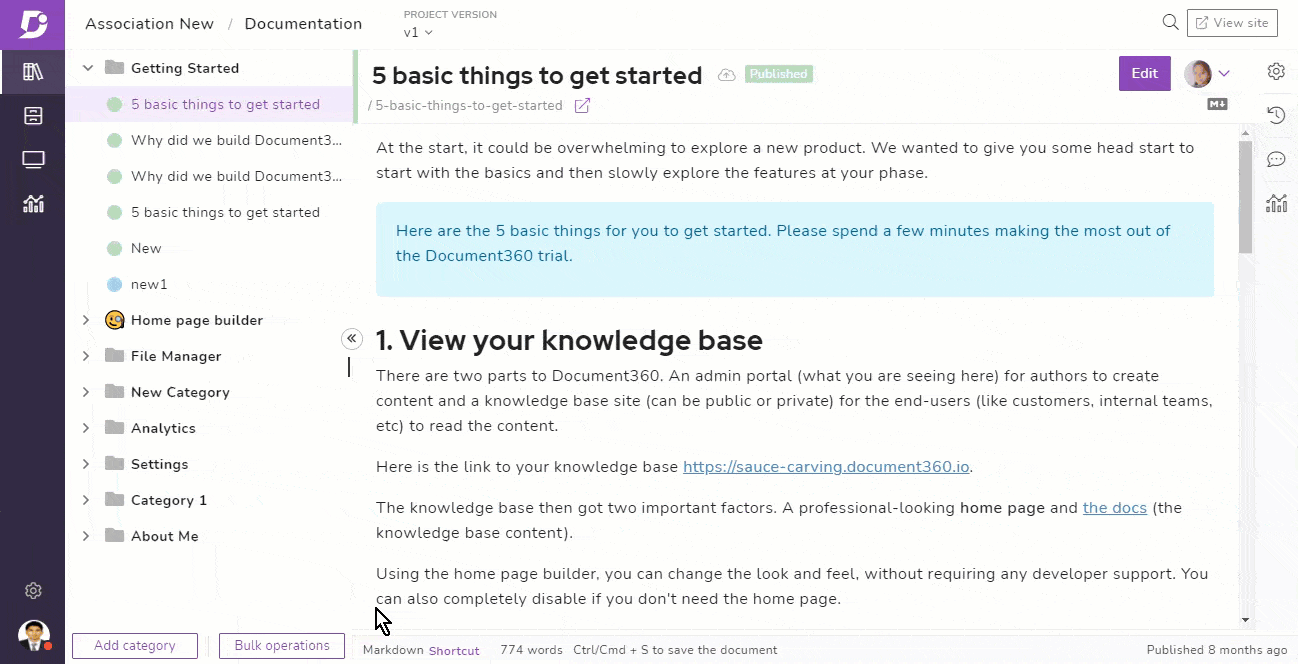 ---
How can my readers access my Knowledge base feed?
There are many ways for your readers can stay updated with you Knowledge base updates via RSS feeds. They must use either RSS Feed reader browser extension, mobile applications or desktop applications.
Here are some widely used applications and extensions
RSS Feed Reader Chrome Extension by Feeder.co
Feedly
Feeder
NewsBlur
Inoreader
Feedreader Online
Disclaimer: Some of these services are free and may or may not charge a fee based on usage. We'd advise you to check pricing information and read reviews before making any commitments. Document360 does not endorse these third-party apps and extensions in any manner.
Subscribing to or adding Knowledge base feeds to RSS reader
The reader clicks on the RSS feeds (with your custom added text) menu available in your knowledge base header. A new browser tab with the XML file opens.
If the reader uses a browser extension it might automatically detect the RSS feed XML and launch a pop-up with the Subscribe option.
If the reader uses any application, copy the XML file URL and paste it to the RSS feed reader application
---
Deleting RSS feeds from Knowledge base
Go to Settings → Knowledge base site → Navigations and select the Header navigation tab
You can see the RSS feeds menu added along with the other navigation menus
To remove the RSS feeds menu from your Knowledge base, click on the Delete (trash) icon on the right of the menu
Click on the Save button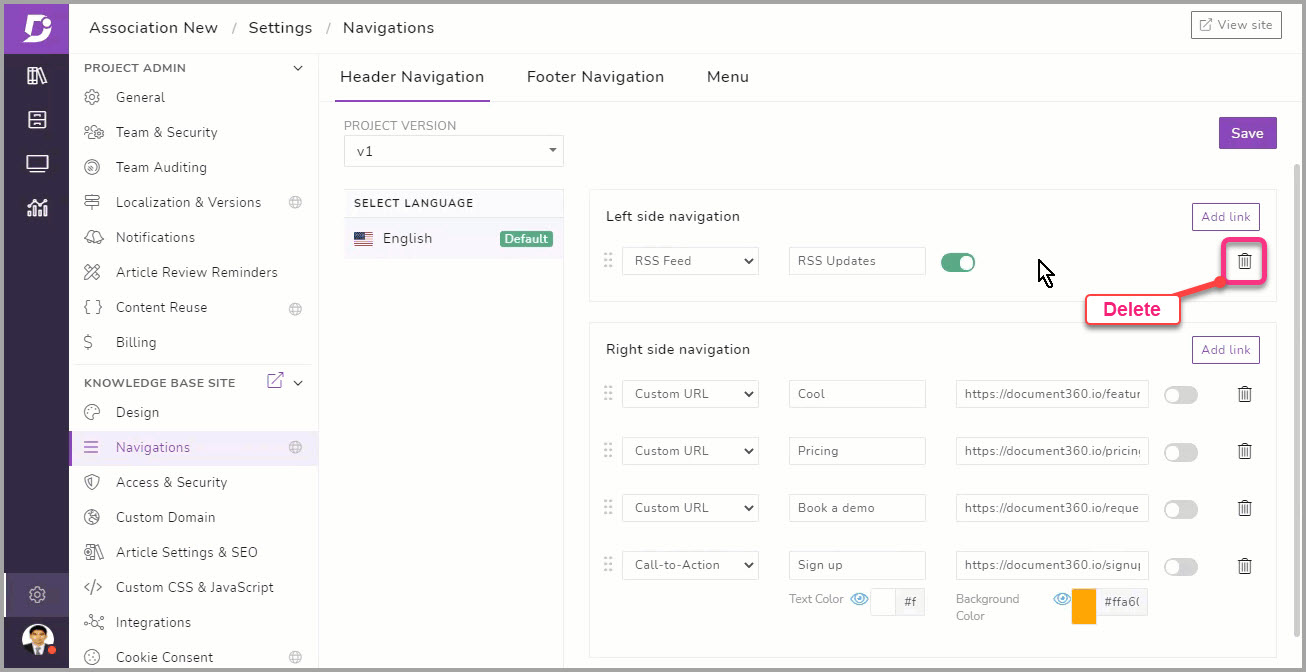 RSS feed access
Though the RSS feed option would be removed from your Knowledge base, any readers who have previously subscribed would still get the update feeds
Was This Article Helpful?
---