Share feedback
Thanks for sharing your feedback!
Sunshine conversations is an API-based modern CRM tool built on AWS. The tool allows businesses to use social media and messaging services to communicate directly with their customers.
Sunshine conversation lets its users send messages directly to their customers on their website application, from social media messaging applications.
Document360 comes with an integration feature, where you can integrate Sunshine conversations with your Document360 knowledge base. The integration lets you share a single and continuous conversation with every team in your business. It also includes features such as Channel Access, Unified API and Bots.
The integration can be done following a few simple steps.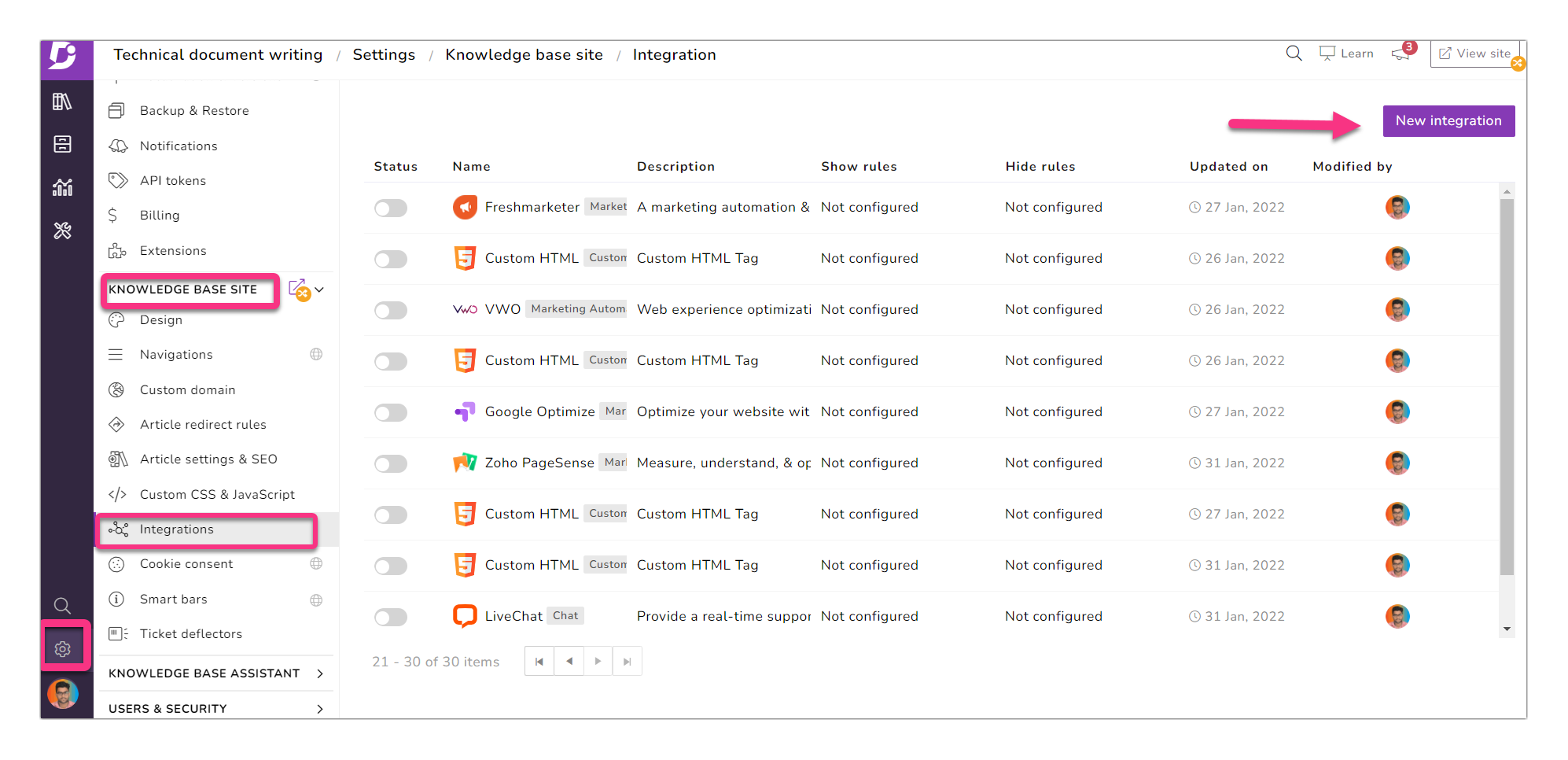 From the Document360 portal, go to Settings → Knowledge base site → Integrations
Click the Add new integration button at the top right, and this opens an Integration setup panel
Select Sunshine conversations from the list of integrations available in the Integration panel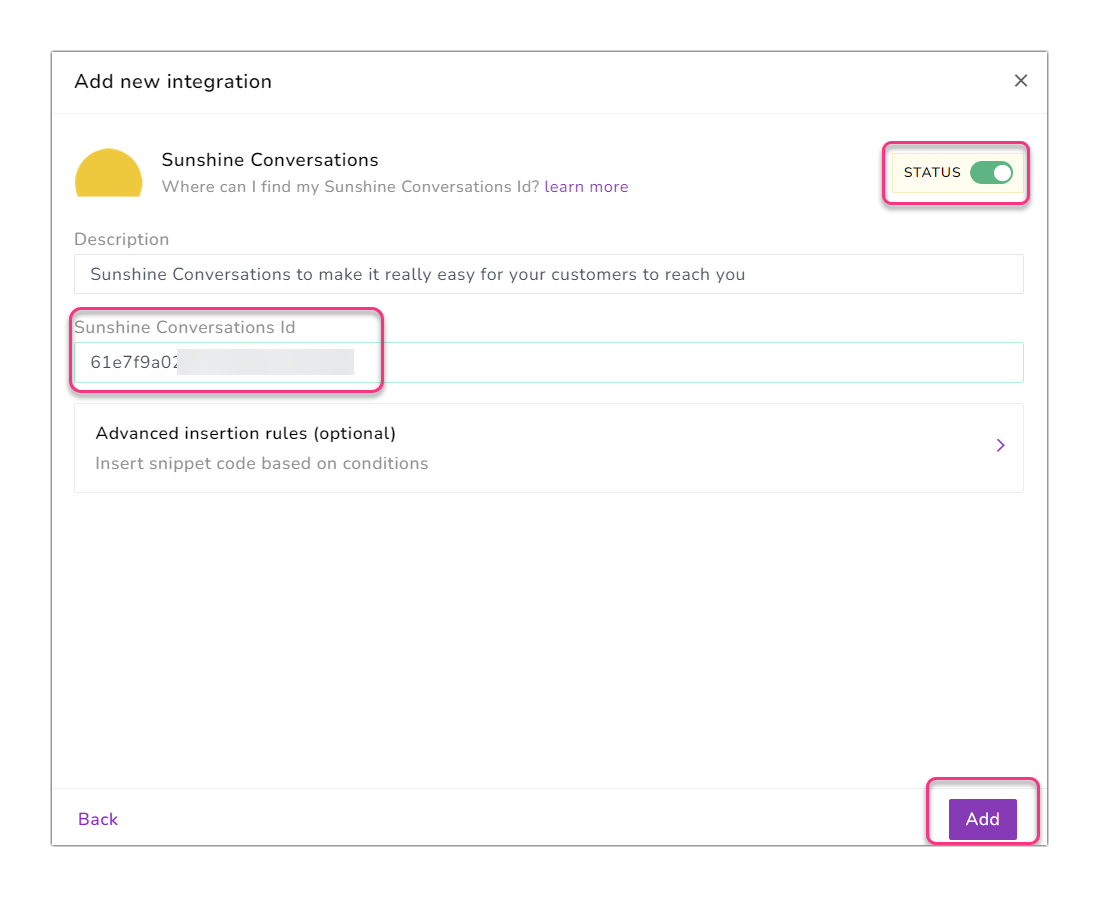 Add a Description and enter the Sunshine conversations ID
What is Sunshine conversations ID?
Sunshine conversations ID is a piece of code that you can get from the Sunshine conversations application, and you use it for Document360+Sunshine conversations Integration in the Document360 Knowledge base portal.
Enable the Status toggle bar and Click Add button at the bottom
If required, you can add advanced insertion rules to your Sunshine conversations chatbox using the advanced insertion rules option in the integration panel.
How to get the Sunshine conversations ID?
a. If you are a new customer to Sunshine conversations:
Signup and create a trial account in Sunshine conversations
In your Sunshine conversations Home page, click the Integration menu item in the top bar→ select Web messenger and click connect (this opens Web Messenger blade).
In the Web Messenger blade, you can find the Sunshine conversations ID in step3(Include the Sunshine conversation plugin on your web page section)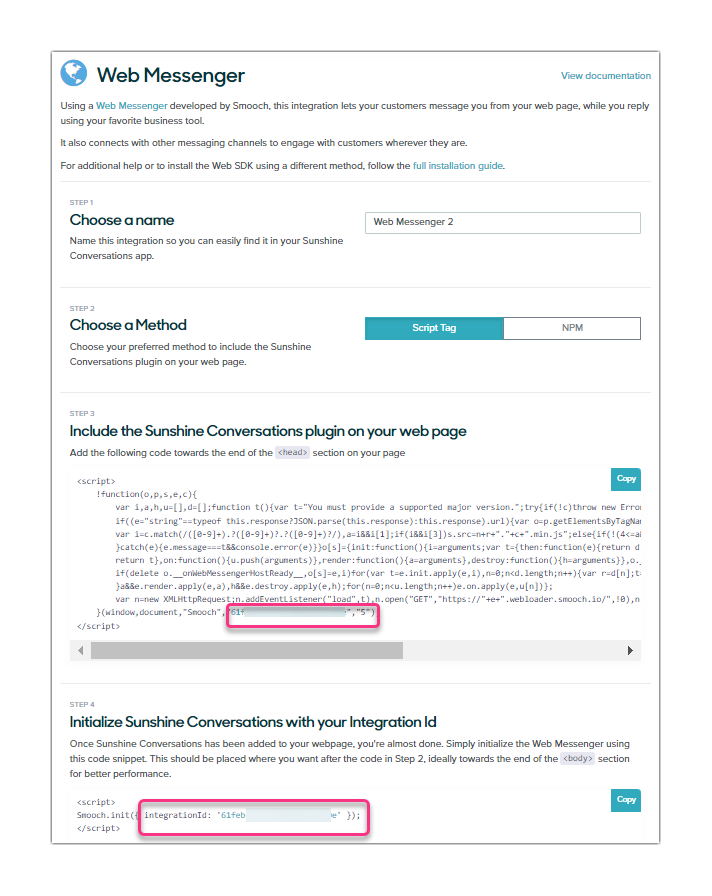 b. If you are an existing customer
click on settings (in Sunshine Home page)→App settings→App ID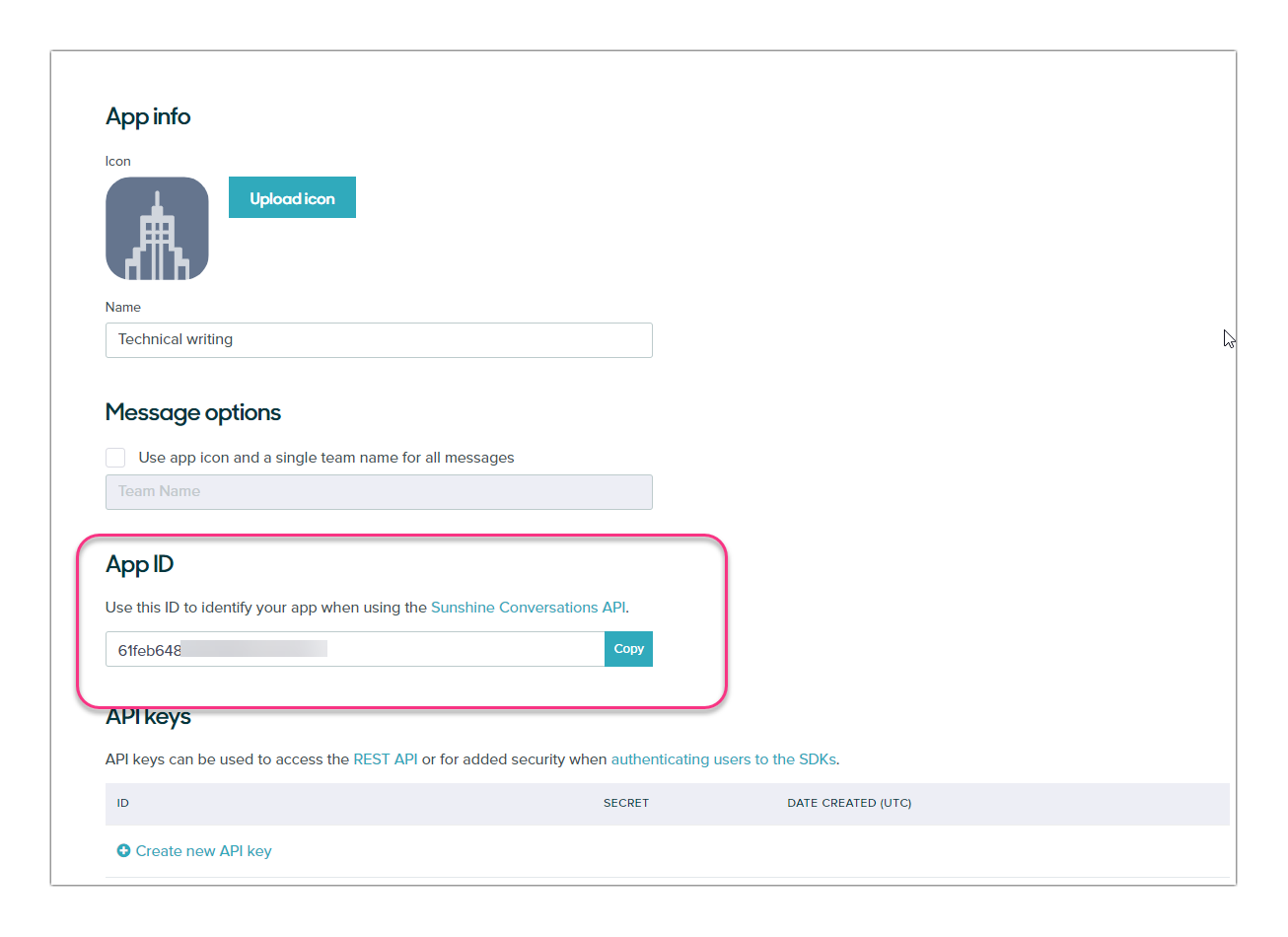 Once you complete the Sunshine conversations integration in your Document360 knowledge base, you can open your Sunshine conversation account interface to set up the backend for message conversation with social media messaging applications. Click here to visit the Sunshine documentation page for backend setup.
Why should you integrate Sunshine conversations?
With Sunshine's communication, you can engage with customers from WhatsApp and SMS, thus ensuring every possibility of customer interaction happens alive.
---
Was this article helpful?
---
What's Next