Share feedback
Thanks for sharing your feedback!
A published article is always to be updated to ensure it matches up with the latest information. View history is an option that you find in the editor panel right below the Article settings. It can be used to track and compare an article's fork history.
Create a forked version of an article and manage the workflow history of the forked article.
How to create different versions of an article and view its History?
There are two ways to create a new version of an article:
Open a published article in the Documentation Editor and click Edit in the top right of the editor. This creates a new version and opens it as a draft in the text editor.
Open the View history menu (the clock icon) in the top right of the editor and click Fork on any version listed in the history. This action will create a new version of the article and add it to the version list. To edit the new version, click Open.
The action of forking an article happens a lot as updates in content happen periodically. It helps when a draft writer needs to retrieve content from the previous version.
How to know and compare the difference between the two versions
You can open any two versions of an article in Article revision and compare them.
To compare two versions of an article:
Open the View history menu
Select the two versions to compare by clicking the respective checkboxes
Click on Compare button
For example, If a draft writer or an editor who is working on an article needs to update a minor change to the content, forking it can come in handy.
Similarly, An editor who reviews content before it gets published can see the difference between the current and previous content using the compare option.
An explanatory GIF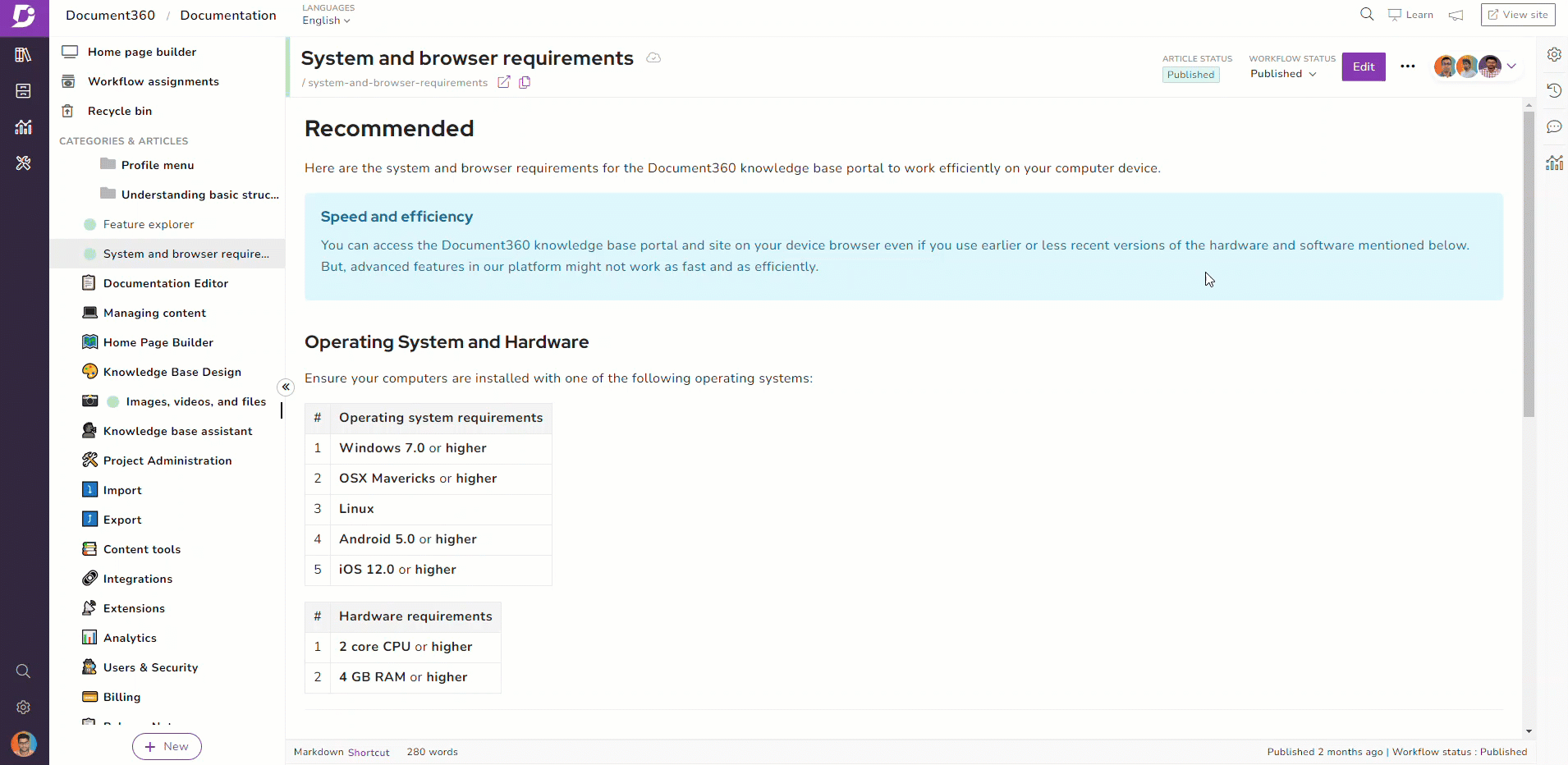 ---
---
Was this article helpful?
---
What's Next