Chatra is a functional and easy-to-use chat software for websites that allow customers to interact with your company representatives in real-time. Using Chatra also cuts the cost as a single agent can talk with several customers simultaneously and still retain the same high customer satisfaction rates.
Document360 comes with an integration feature, where you can integrate Chatra with your Document360 knowledge base.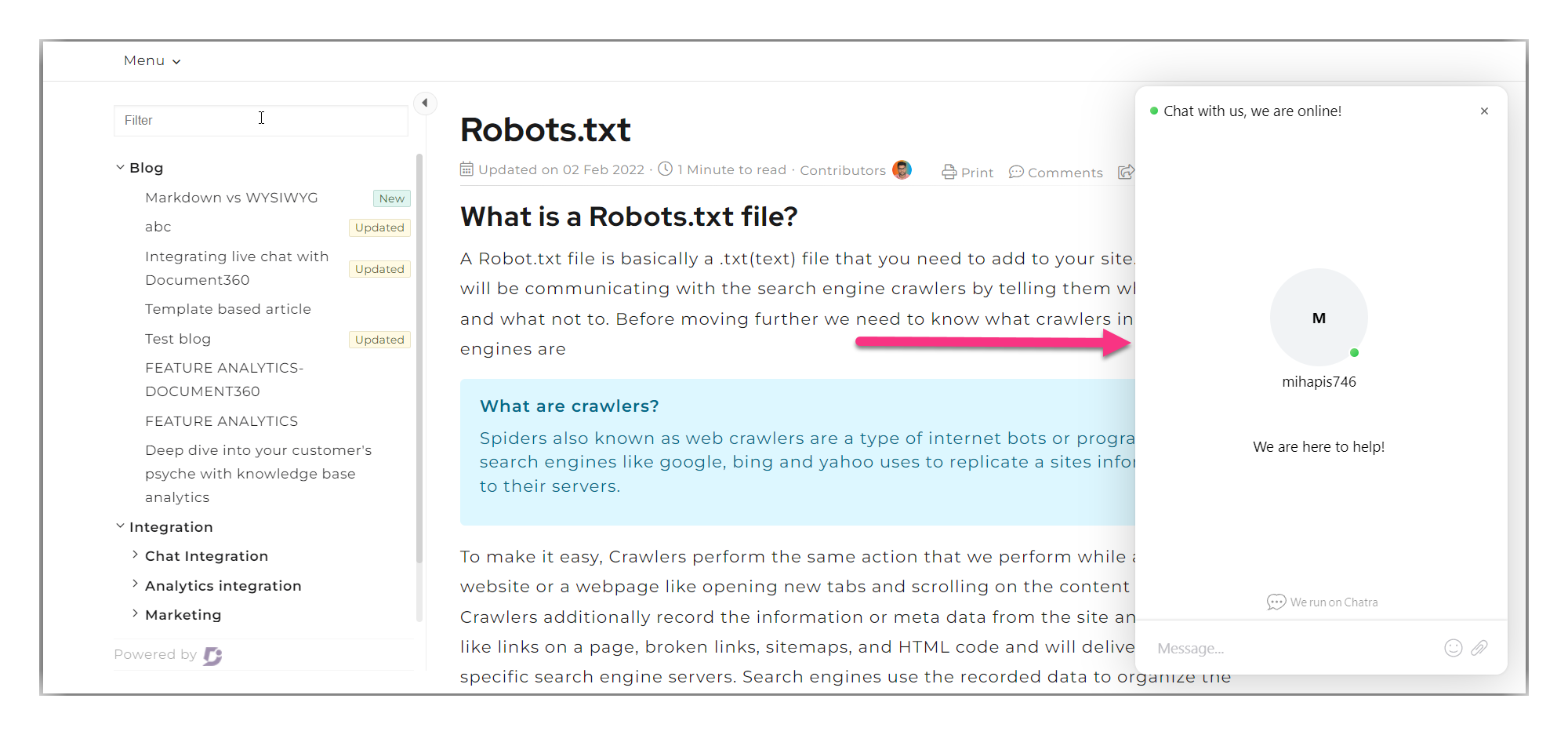 ---
Document360 + Chatra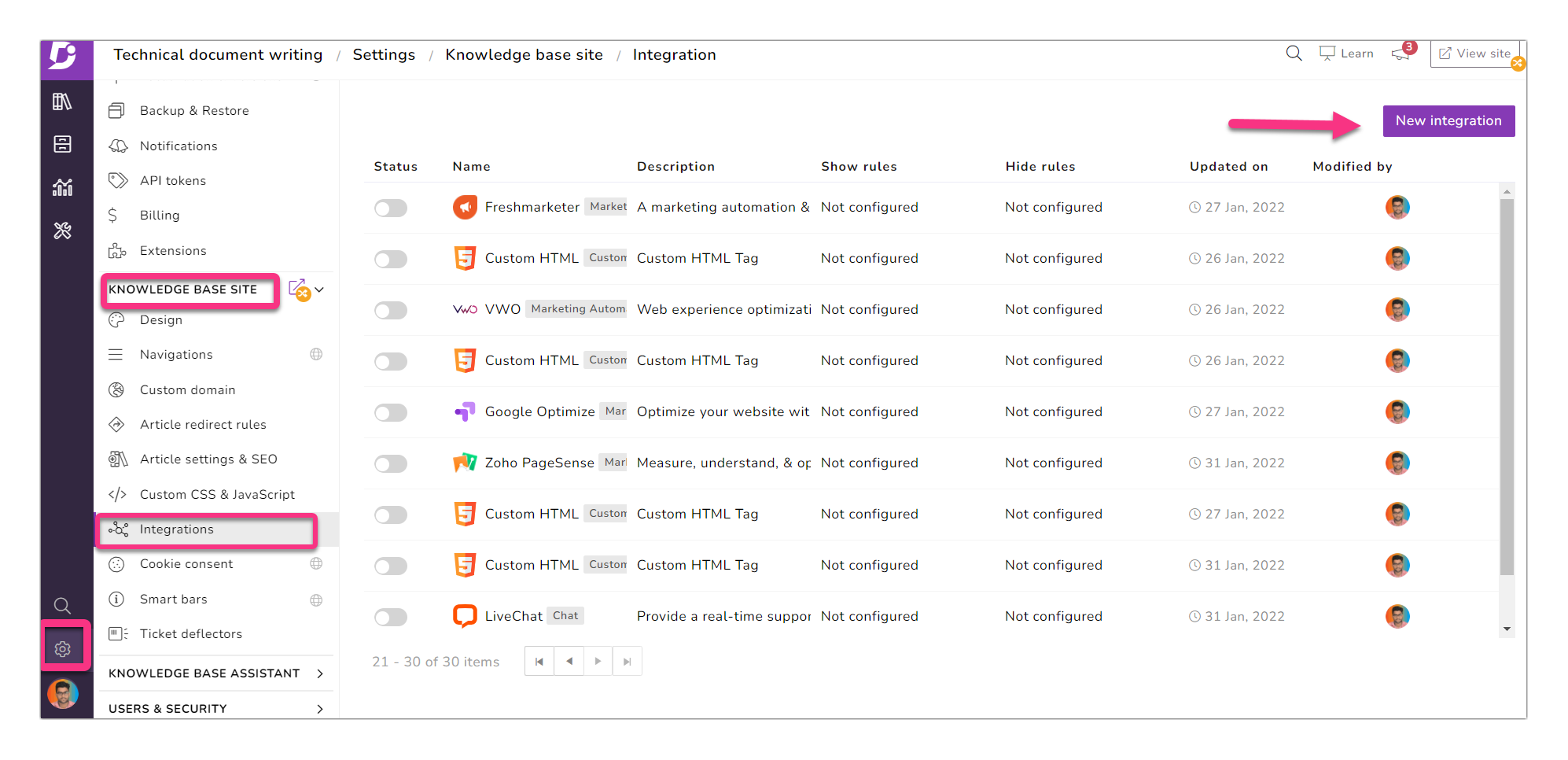 From the Document360 portal, go to Settings → Knowledge base site → Integrations
Click the Add new integration button at the top right, and this opens an Integration setup panel
Select Chatra from the list of integrations available in the blade window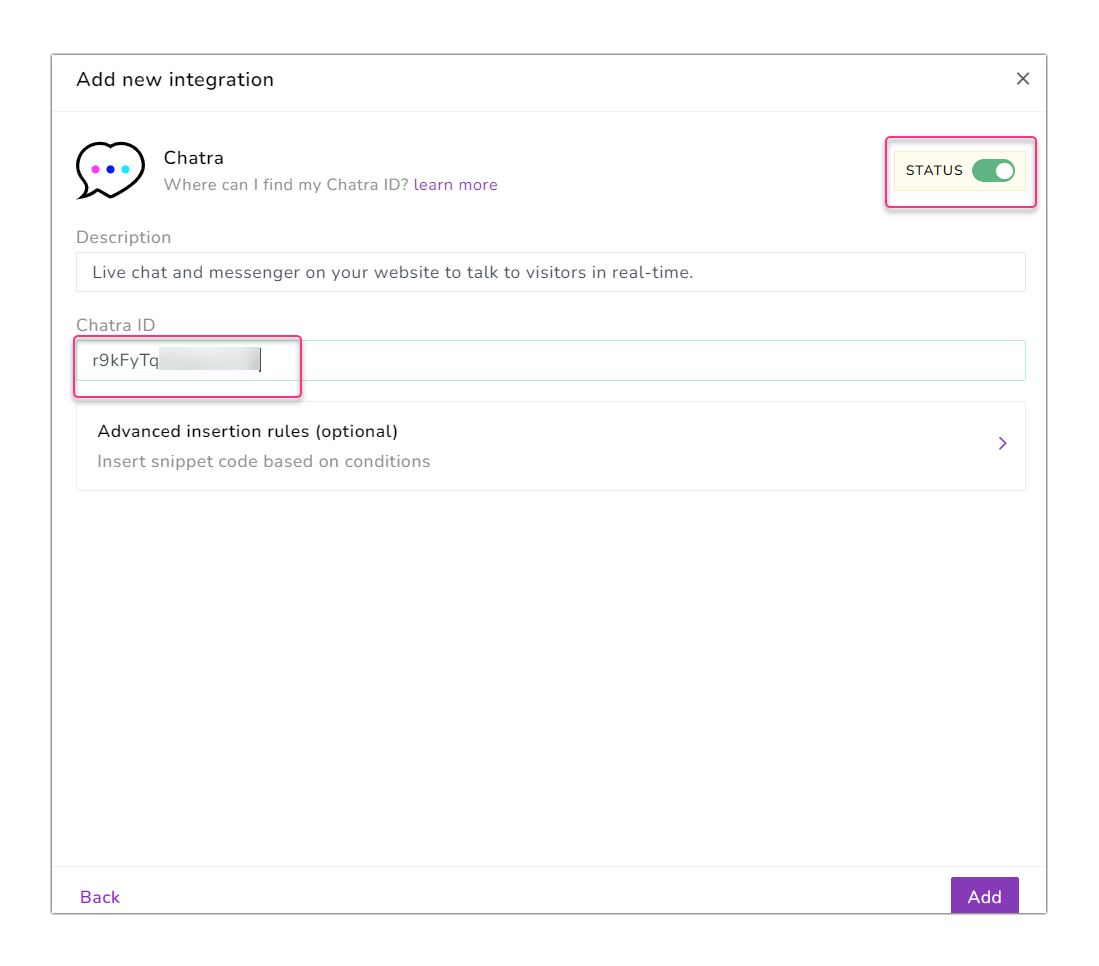 Add a Description and enter the Chatra ID
What is Chatra ID?
Chatra ID is a small piece of code that you can get from the Chatra application, and you use it for Document360+Chatra Integration in the Document360 Knowledge base portal.
Enable the Status toggle bar
Click the Add button
---
How to get the Chatra ID
You can get the Chatra ID in two ways.
If you are an existing customer in Chatra:
a. Open your Chatra dashboard → Settings → Chat Widget and Chat widget window appears
b. In the Chat widget window, you can find the Chatra id next to the w.chatraID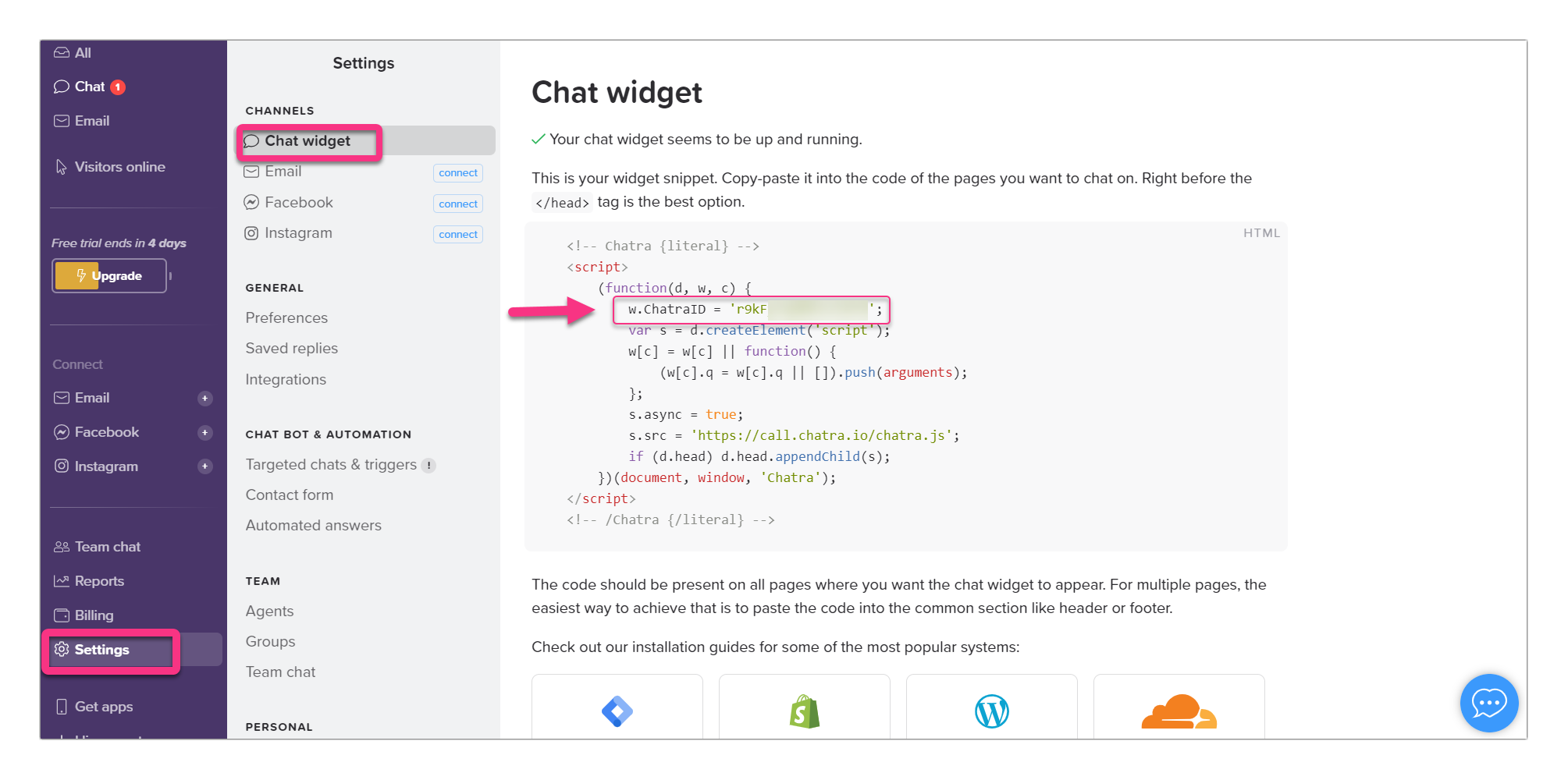 If you are new to Chatra:
a. Register an account in Chatra
b. You will get the Chatra ID in your email after you verify your email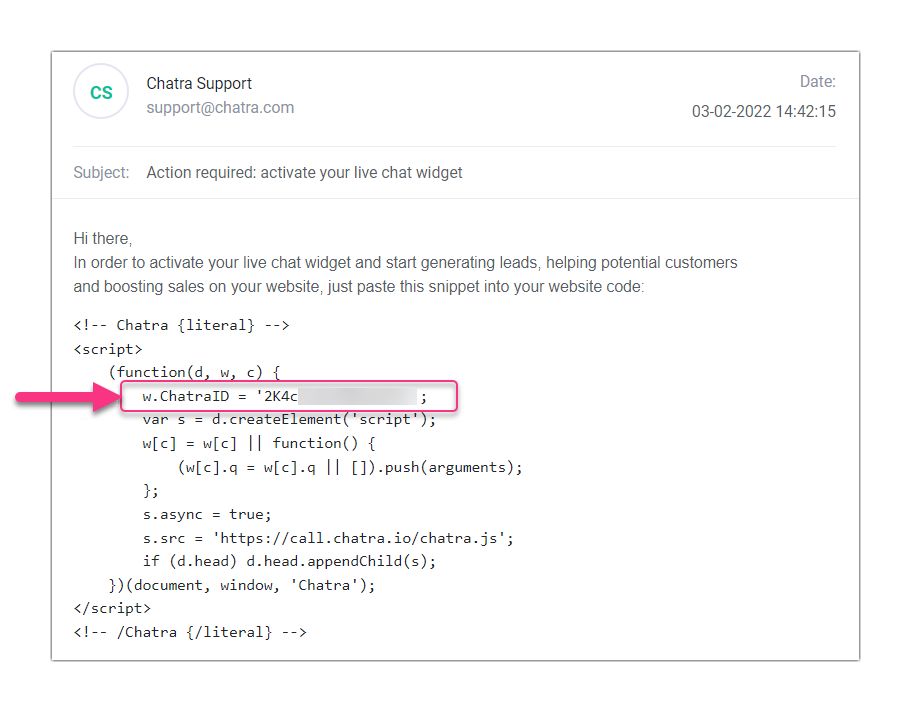 After you complete the Chatra integration setup in your Document360 knowledge base, open your Chatra account interface to view and reply to the live chats from your users.
Why should you integrate Chatra?
Integrate Chatra with Document360 to have real-time conversations with your documentation site's users, initiate targeted chats and triggers, know real-time visitors lists, and more. Click here to know more about the special features that you can reap from Chatra to your Documentation site.
---
Was this article helpful?
---
What's Next