Olark
10 Mar 2022

1 Minute à lire

Contributeurs
Olark
Mis à jour le 10 Mar 2022

1 Minute à lire

Contributeurs
---
The content is currently unavailable in French. You are viewing the default English version.
Share feedback
Thanks for sharing your feedback!
Olark combines a live chat tool with customer data collection to help you improve your communication with users. Use Olark with Document360 to customize and manage your customers' live chat experience.
Special Features in Olark include
Visitor Cobrowsing PowerUp
Visitor geolocation
Visitor Insights PowerUps
Transcripts
---
Document360+Olark
You can integrate the Document360 knowledge base with Olark in simple steps.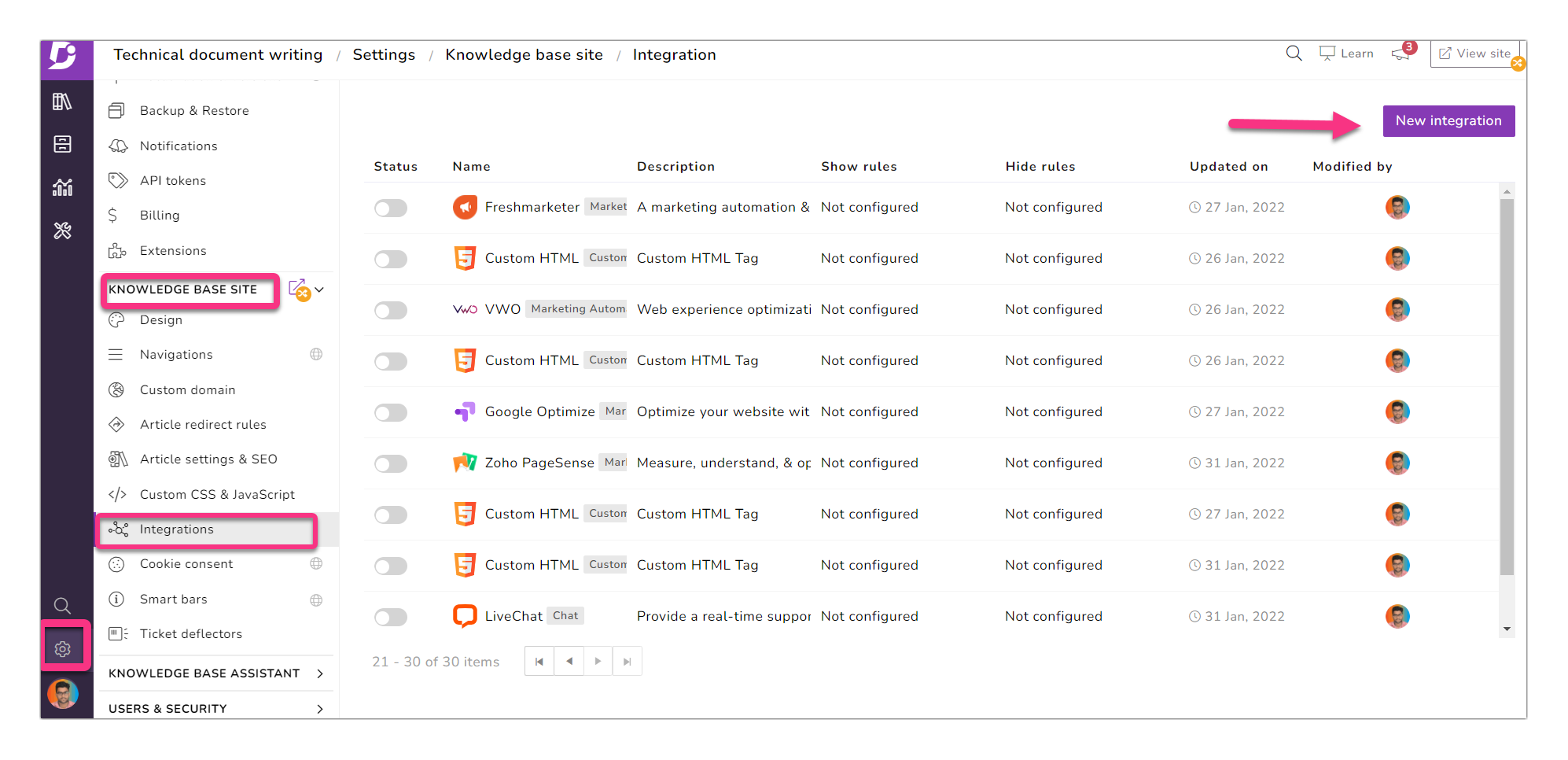 From the Document360 portal, go to Settings→ Knowledge base site→ Integrations

Click the Add new integration button at the top right, and this opens an Integration setup panel

Select Olark from the list of integrations available in the blade window


Add a Description and enter the Olark ID
What is Olark ID?
OLark ID is a code you can get from the Olark Account dashboard URL, and you use it for Document360+Mixpanel Integration in the Document360 Knowledge base portal.
Enable the Status toggle bar and Click Add button at the bottom
How to get the Olark ID
Sign in to your Olark account, click Settings, then select Installation.
Your Olark Site ID can be found in the address bar. The thirteen numbers (and dashes) followed by Id= in the Olark URL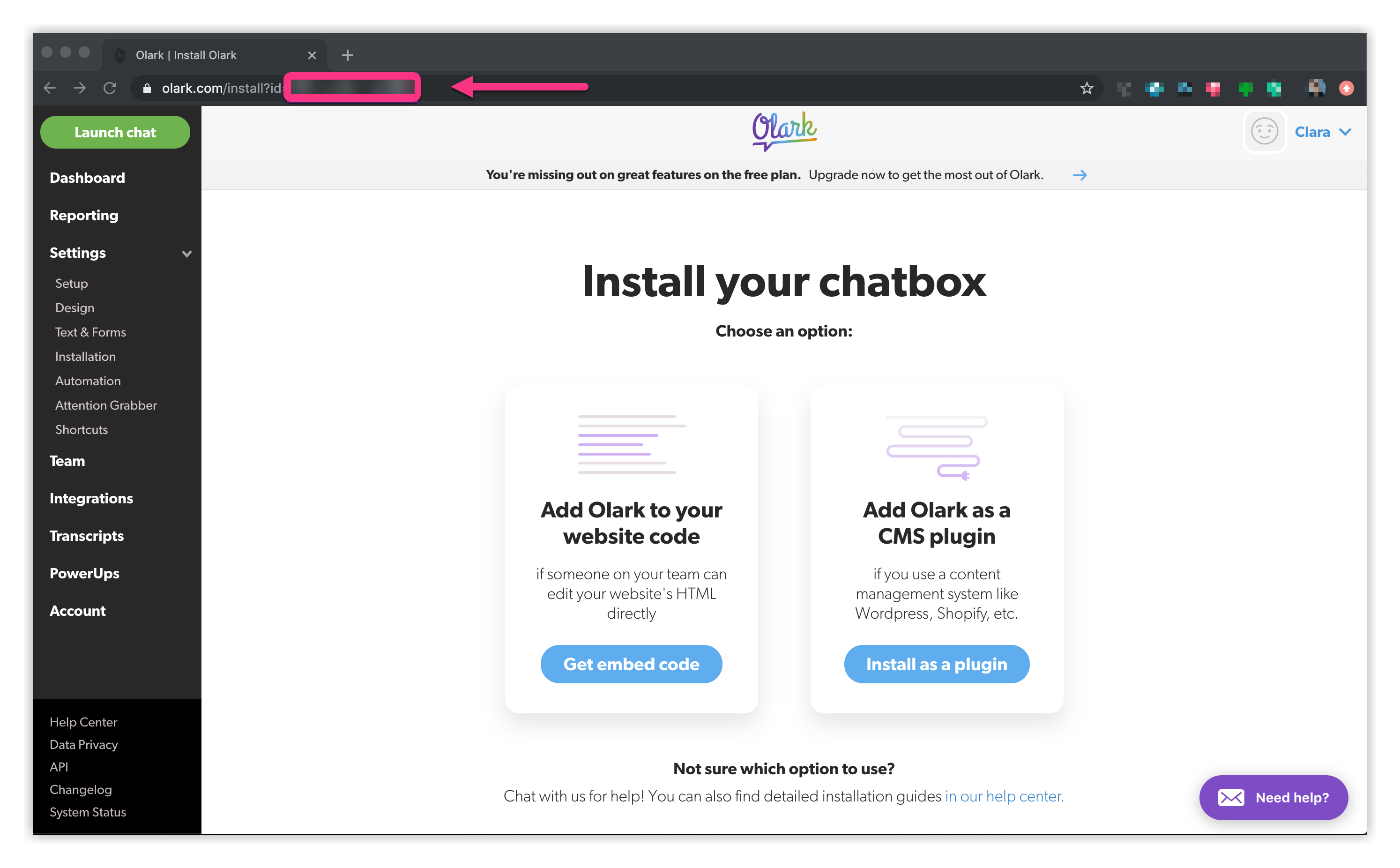 Copy the ID.
Once you complete the Olark integration with your Document360 knowledge base, you can view and reply to your customer chats.
Why should you integrate Olark?
You can integrate Olark If you want a lightweight, customizable chat box in your site with built-in automation rules.
---
Cet article vous a-t-il été utile ?
---
What's Next