Share feedback
Thanks for sharing your feedback!
Gorgias is a multi-channel helpdesk interface that connects business apps and communication channels to provide support agents with a unified view of their customers.
Document360 comes with an integration feature, where you can integrate Gorgias with your Document360 knowledge base.
Document360 + Gorgias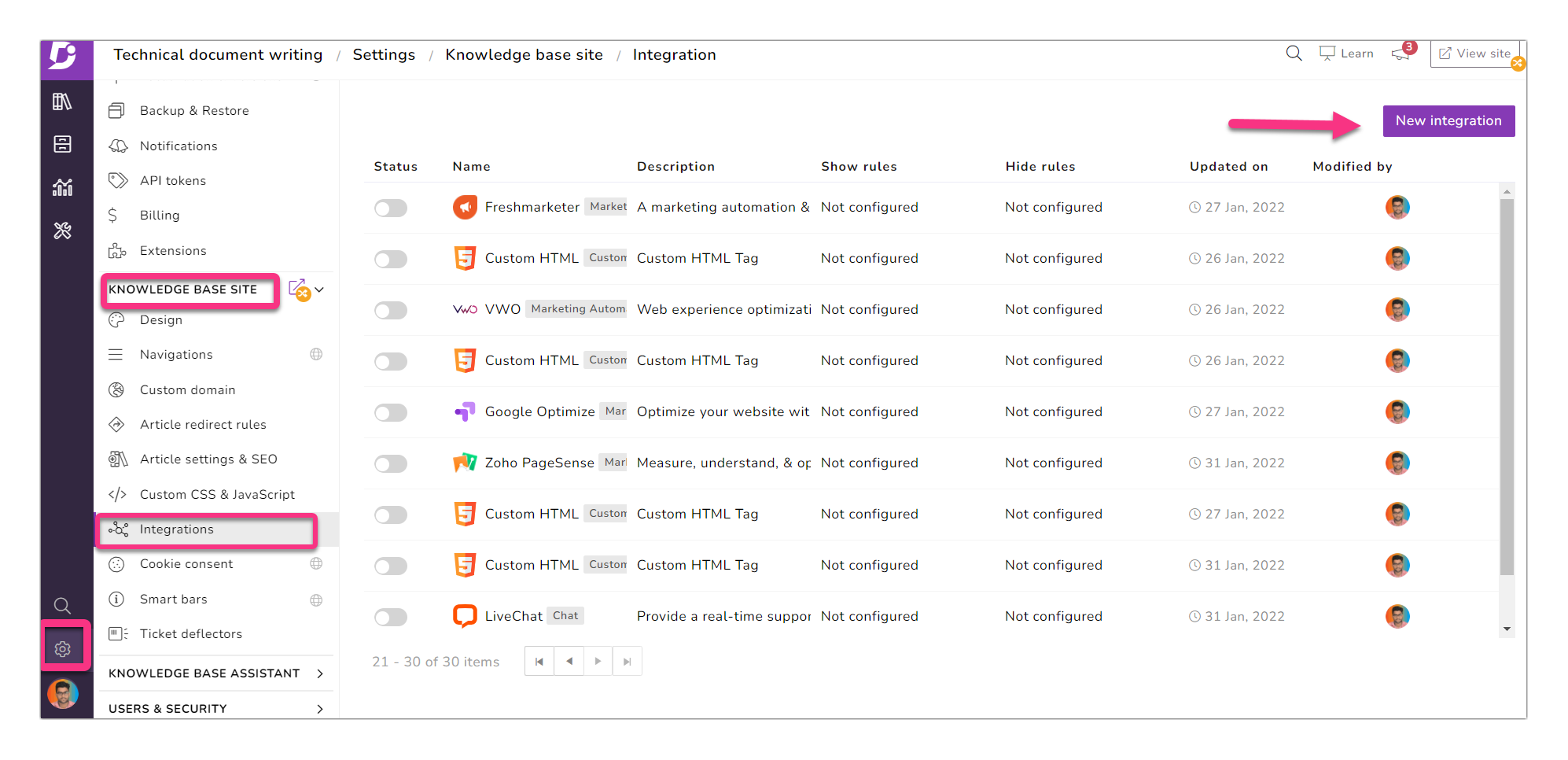 From the Document360 portal, go to Settings → Knowledge base site → Integrations
Click the Add new integration button at the top right, and this opens an Integration setup panel
Select Gorgias from the list of integrations available in the blade window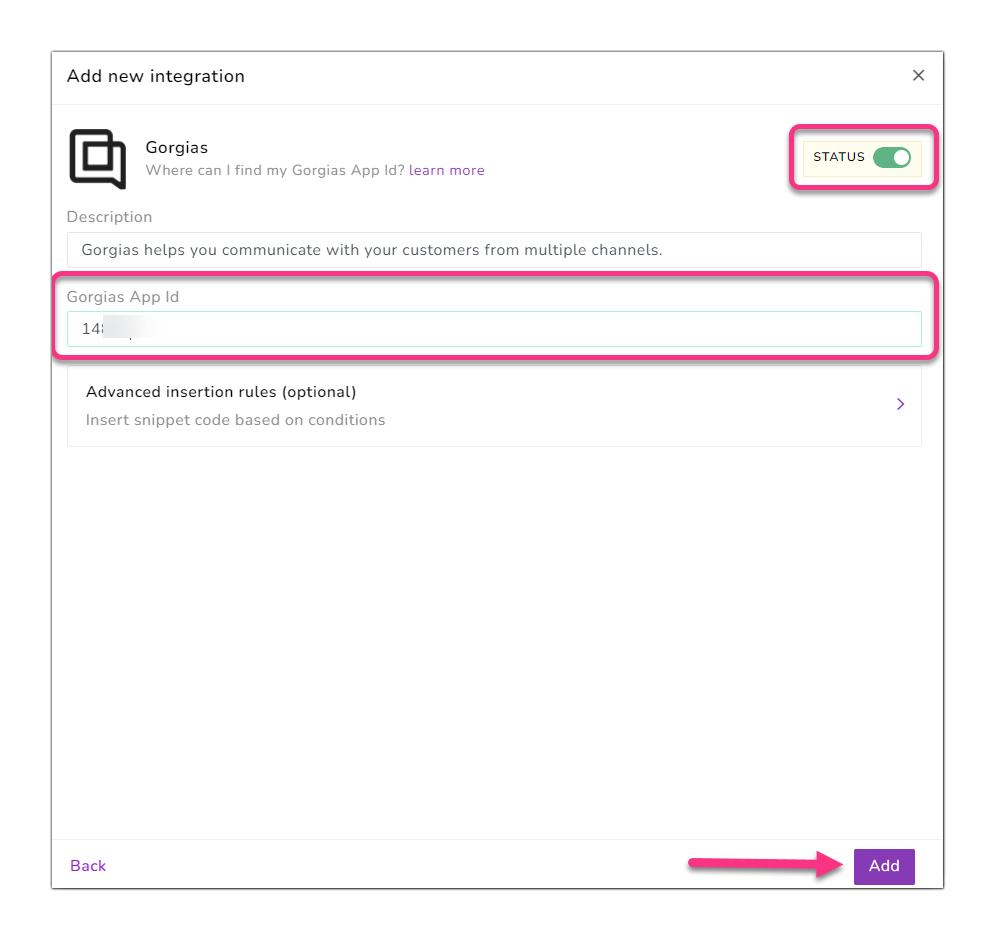 Add a Description and enter the Gorgias App ID
What is Gorgias App ID?
Gorgias App ID is a code you can get from the Gorgias application, and you use it for Document360+Gorgias Integration in the Document360 Knowledge base portal.
Enable the Status toggle bar
Click the Add button
---
How to get the Gorgias App ID
a. If you are an existing customer in Gorgias:
Open your Gorgias dashboard, click more options from Ticket field → Settings → Integrations→ Chat(Chat from the integrations setup page)

Click Add new and select Any Other Website option in the integration setup → Add new chat → you will get the snippet from under the custom installation setup section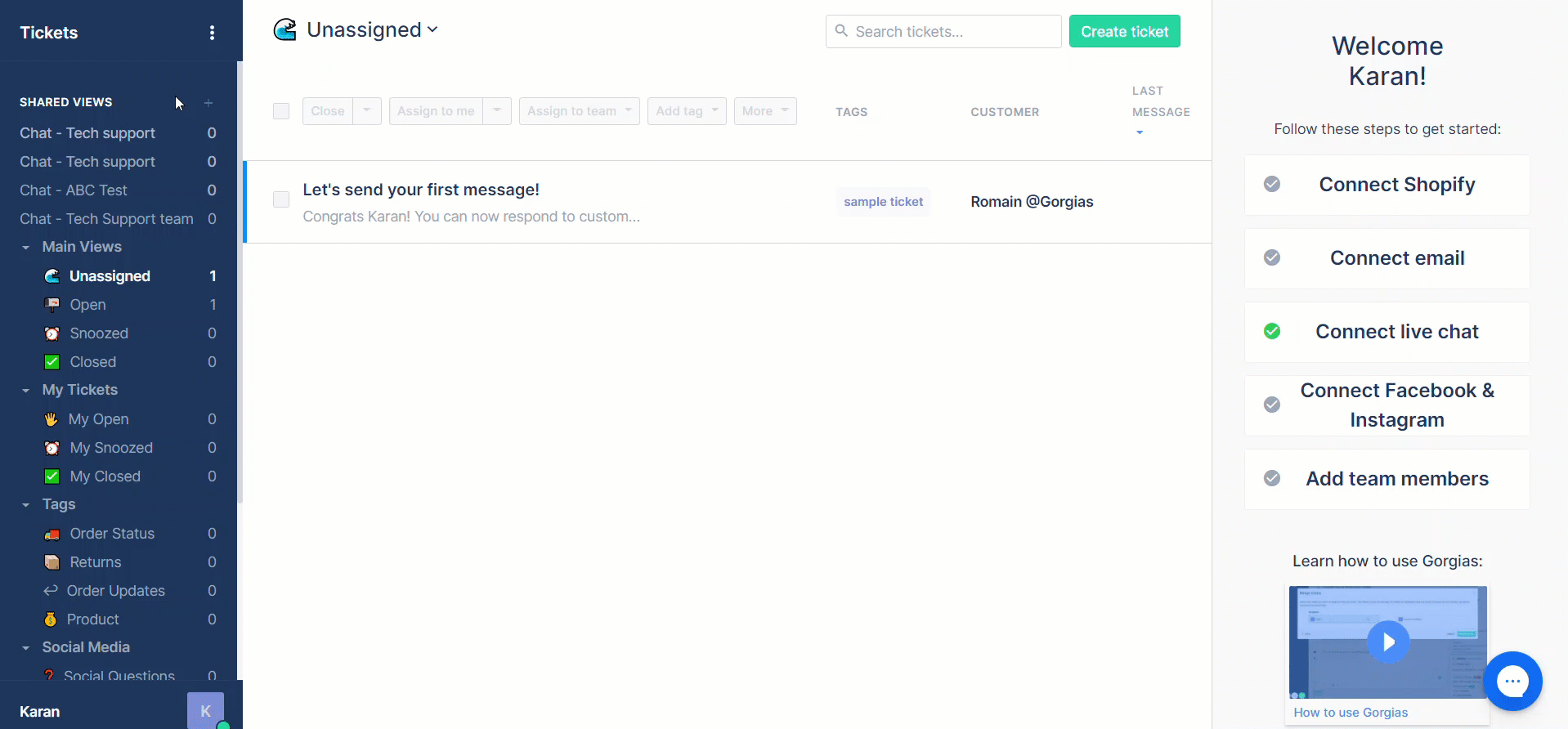 b. If you are a new customer in Gorgias:
you can follow the existing customer setup flow or follow the Get started setup from Gorgias to do the same.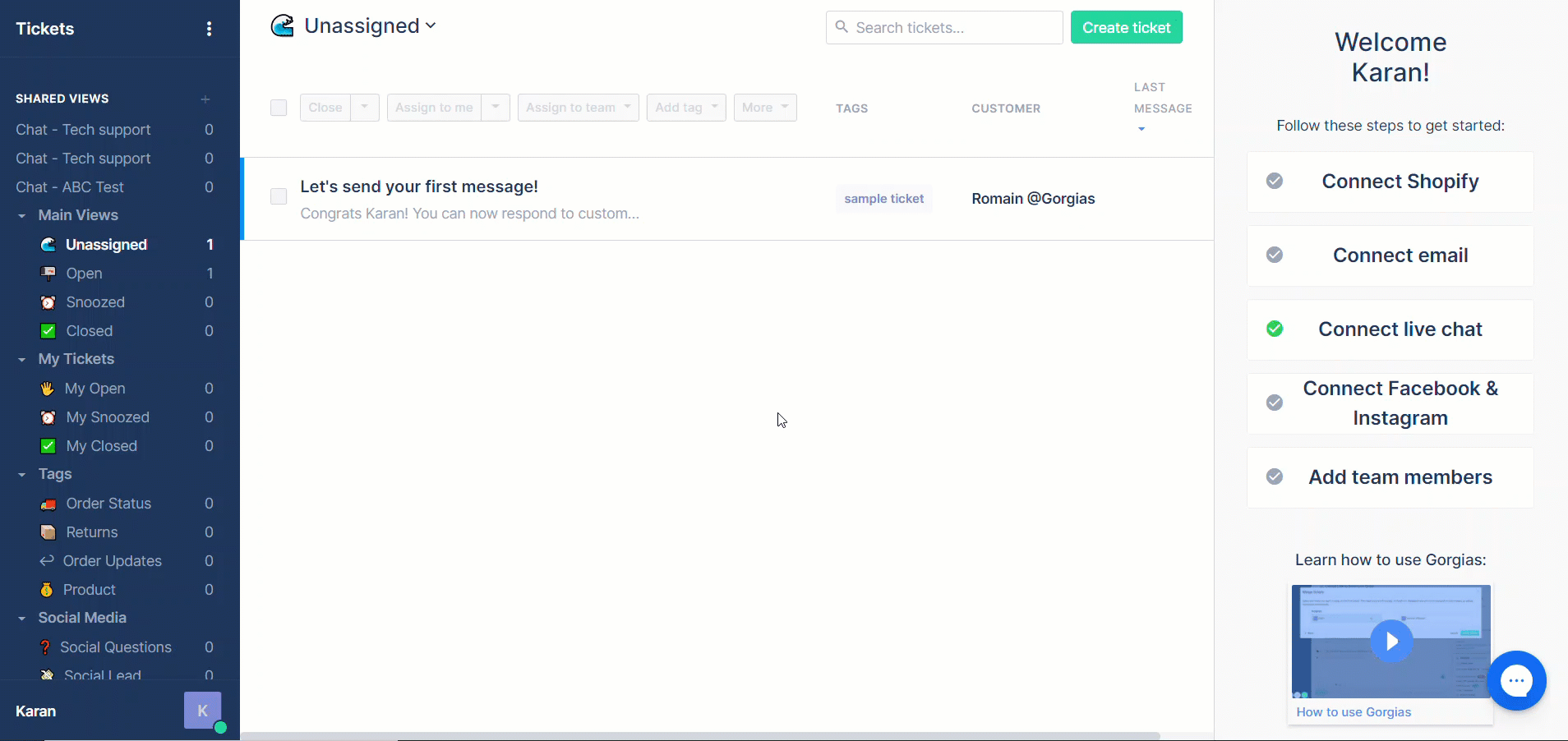 After you complete the Gorgias integration setup in your Document360 knowledge base portal,you can view the chatbox/Chat-assistant on your Knowledgebase site and your documentation users can use the chatbox to connect with you when they are surffing around your documents on your knowledgebase site. You can open your Gorgias account interface to view and reply to the live chats from your users.
Why should you integrate Gorgias?
You can integrate Gorgias if you need a space where your team members work together to manage, organize, respond to, and report on customer requests (or tickets).
---
Was this article helpful?
---
---
What's Next