Okta to Document360 SAML SSO configuration
---
The application created on Okta needs to be configured with Document360.
Note
Have both the Okta and the Document360 Enterprise SSO page open in different tabs. It would come in handy when you have to retrieve certain field values between the two pages during the setup.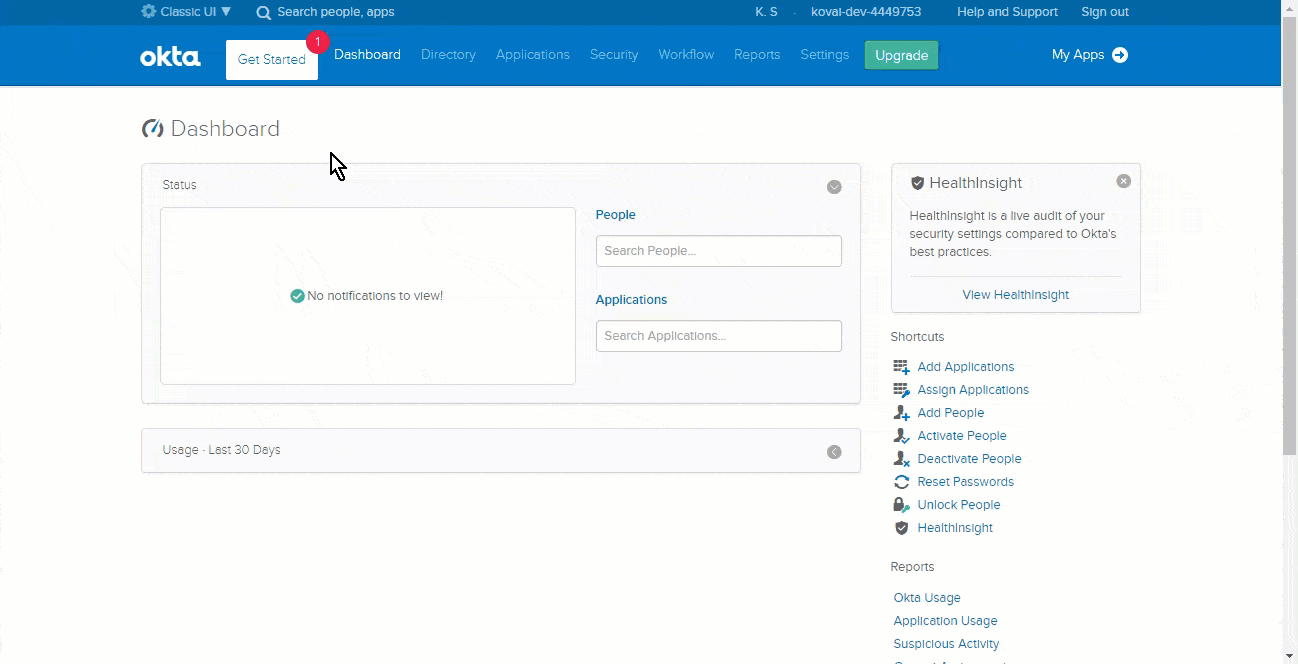 On the Okta dashboard, click on the Applications menu and select Applications

On the Applications page, select the active application you want to configure on Document360

On the My application page, select the Sign On tab

Click on the View Setup Instructions and the parameters needed to configure would be opened in a separate webpage

Now head back to the Document360's SAML configuration page
Click on the edit icon in the SAML basic configuration section

In the Mail Domains field enter domains of mail Ids you would like to authorize for SSO. (For instance, yourcompany.com). You can add multiple domains by adding a comma after each domain
In the Sign On URL field, enter the value of Identity Provider Single Sign-On URL copied from the Okta setup instruction page
For the Entity Id field, enter the value of Identity Provider Issuer copied from the Okta setup instruction page
The Sign Out URL is an optional field, so you can skip that
Next is the SAML certificate. For this, you have to head back to the Okta setup instruction page
Download the .cert file by clicking on the Download certificate button
Now head back to the Document360 Enterprise SSO SAML page
Click on Browse and add the recently downloaded .cert file from Okta. Finally, click on the Save button
Now your project SSO has been configured with the Identity provider Okta
---
Troubleshooting
How to resolve the below log-in issue in Okta?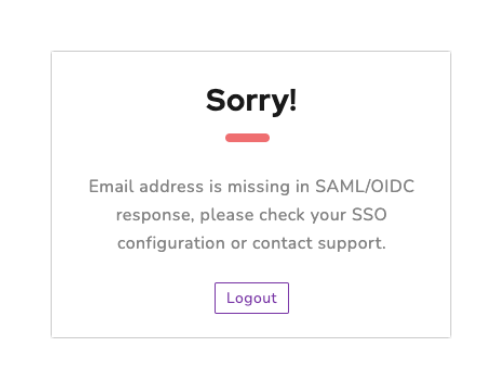 There could be mismatched configurations in the attributes.
Check the attribute configuration of the SAML application
Make sure that the Name, Name format, and Value attributes are entered correctly
Email and name parameters are case-sensitive.
Once the attributes are changed correctly, the login issue would be resolved
---
Was this article helpful?
---
What's Next