Microsoft Teams notification channel
---
Share feedback
Thanks for sharing your feedback!
What is Microsoft Teams?
Microsoft Teams is an instant messaging app that allows users with Office 365 accounts to collaborate easily. With Document360, you can send the Knowledge base portal, Knowledge base assistant, and Knowledge base site notifications to the configured Microsoft Teams channel.
---
How to add a Microsoft Teams notification channel?
Configuring a Microsoft Teams notification channel in Document360 involves the below two steps:
Create incoming webhook in Microsoft Teams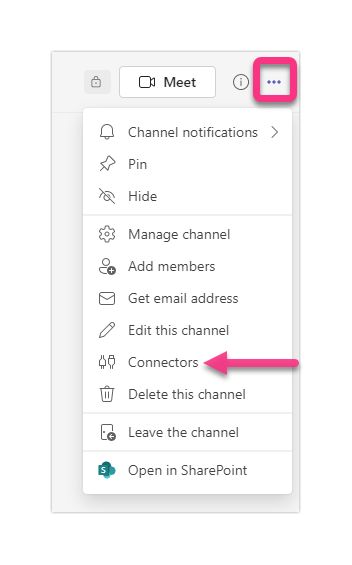 Go to the Microsoft Teams channel in which you want to post the notifications
Click ••• at the top right
Select Connectors from the dropdown menu

Search for Incoming Webhook and click the Configure button next to the Incoming Webhook
Type a name, and upload an image for your webhook if necessary
Click Create

Copy the webhook URL and paste it into a notepad or preferred space
Click Done
Configure the webhook in Document360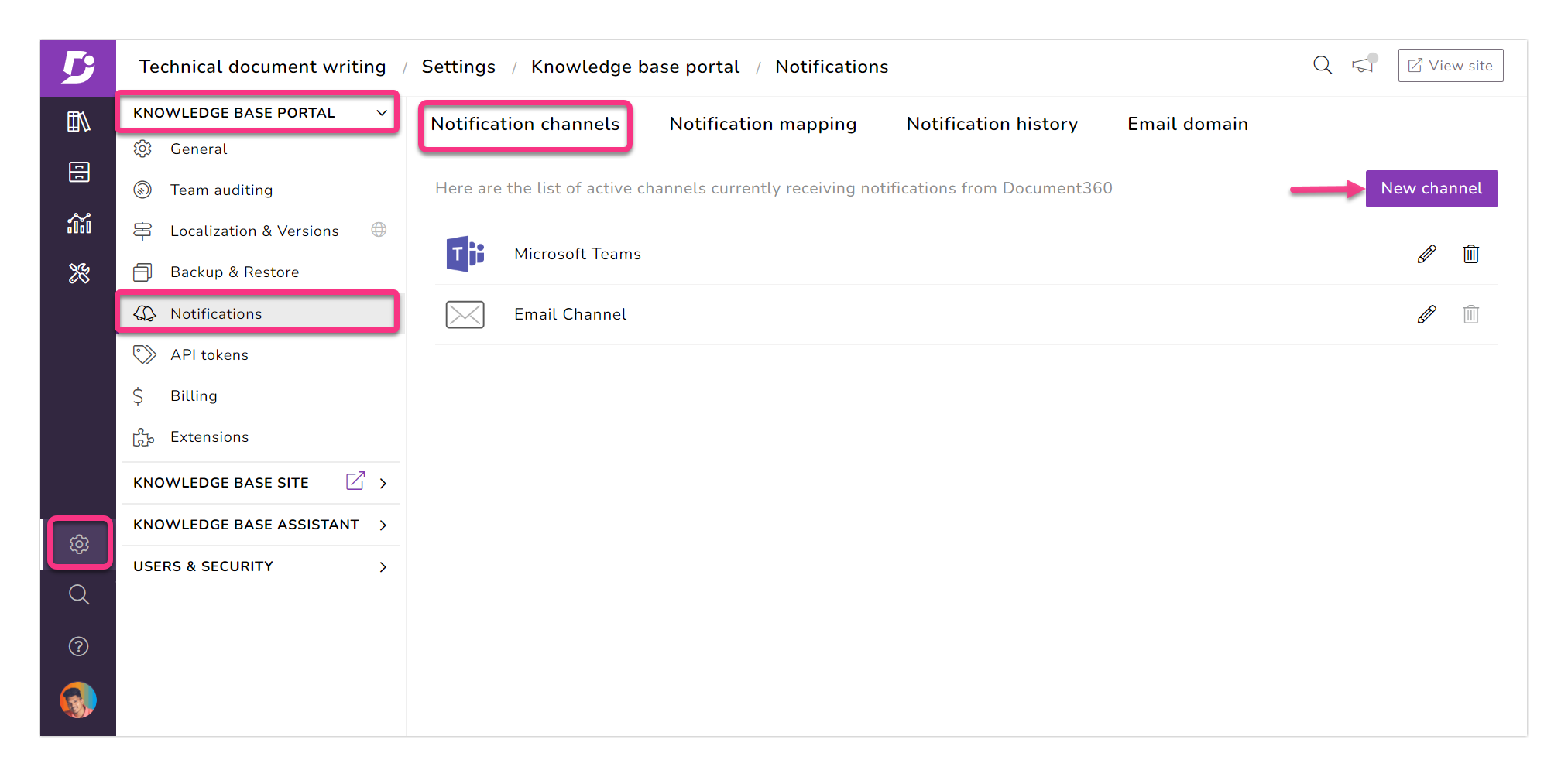 Navigate to the desired project in Document360
Click Settings → Knowledge base portal → Notifications → Notification channels
Click New Channel
Select Microsoft Teams and click Next

Type the desired channel name in the Friendly name field
Paste the Microsoft Webhook URL in the Webhook URL field
Paste the webhook URL copied in Step 8.
Click Save
A new notification channel for Microsoft Teams is added. Now you can navigate to the Notification mapping tab to map the desired notifications with the Microsoft Teams application.
For more information about notification mapping, see the Notification mapping article.
---
Was this article helpful?
---
What's Next