View access permissions
13 Oct 2022

1 Minuut om te lezen

Bijdragers
View access permissions
Bijgewerkt op 13 Oct 2022

1 Minuut om te lezen

Bijdragers
---
There is no Dutch content available for this article, You are viewing the fallback version (English).
This space can be used to view all the 'Access permission' your account has with the project you are viewing this from.
This option would be available only when accessing the Profile menu from within a project. If you are accessing the menu from the Dashboard, the View access permissions option is not available.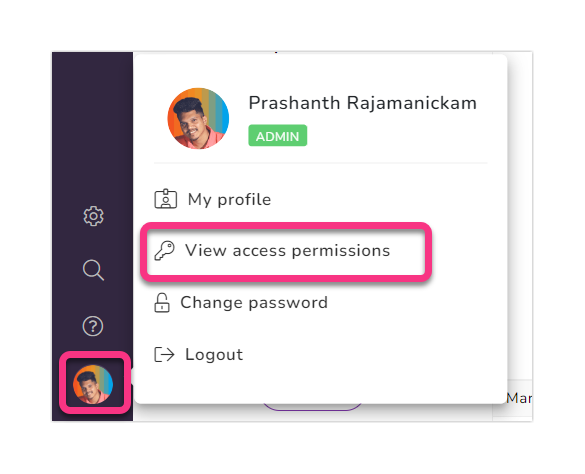 From the

Knowledge base portal

, click on the profile image on the bottom left
Select the View access permissions option, and the blade appears on the right
The blade contains two tabs, the Portal role and Content role
Each tab shows the different granular level permissions the team account holds in that particular project
The permission is grouped under different sections for better understanding. These sections can be expanded or collapsed
Portal role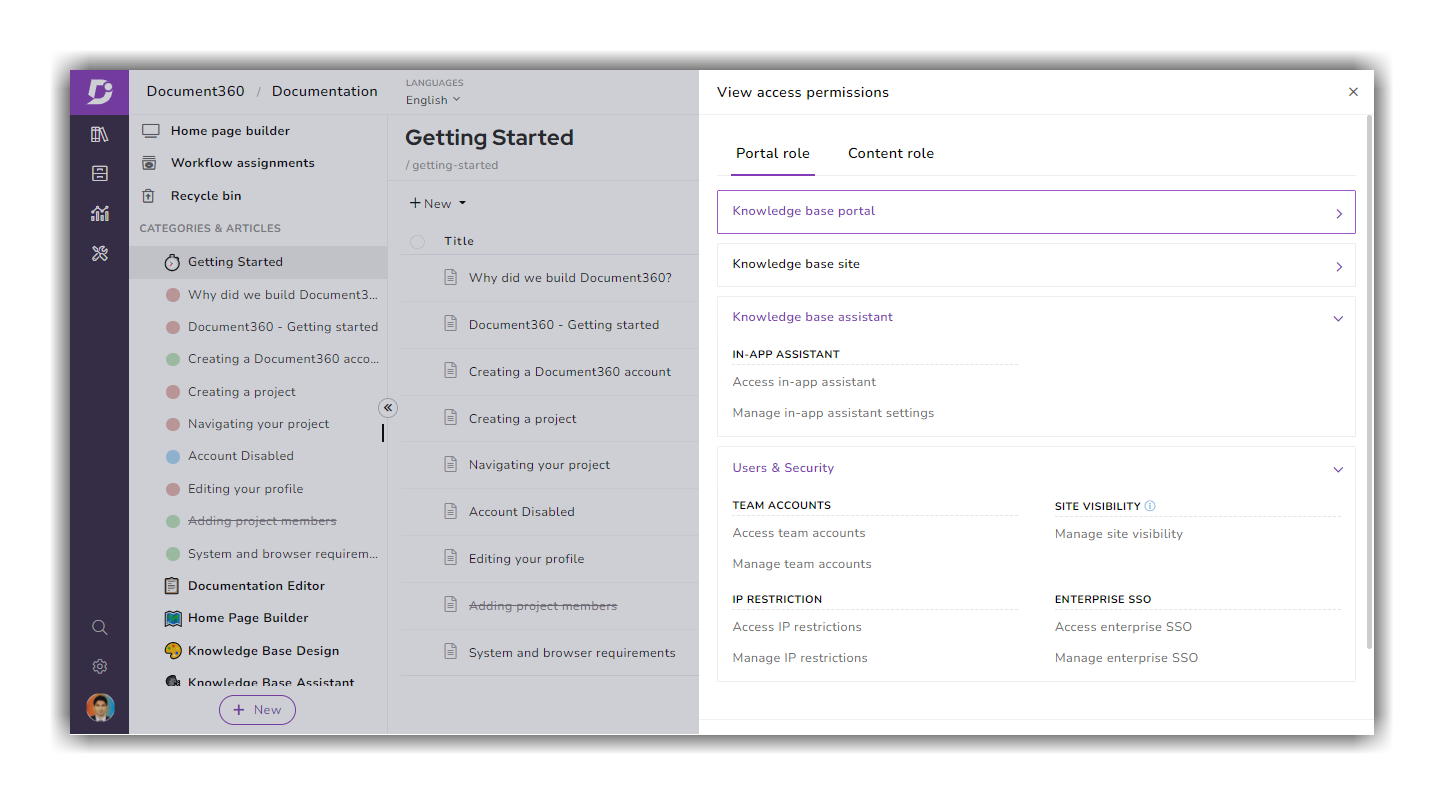 Knowledge base portal
Knowledge base site
Knowledge base assistant
Users & Security
Content role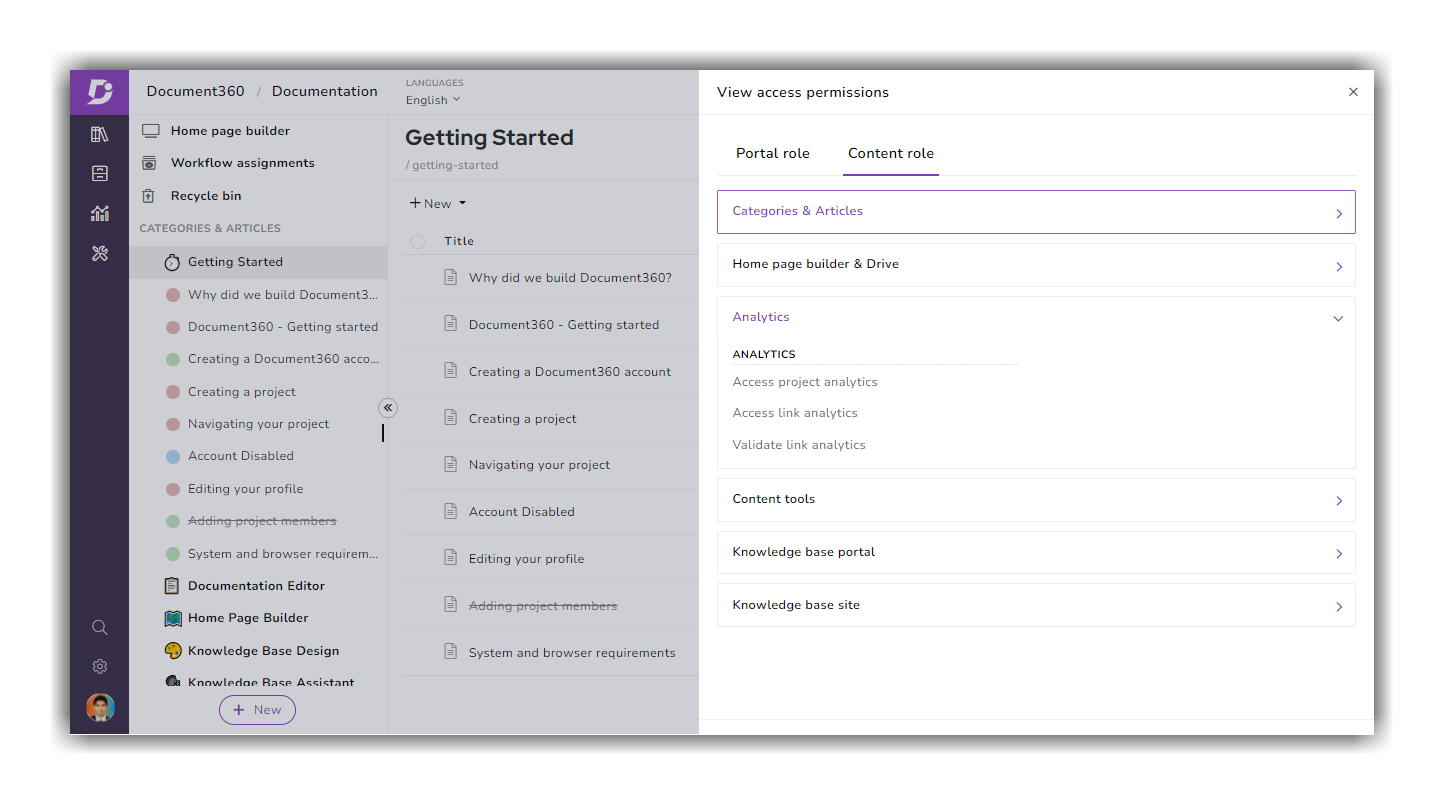 Categories & Articles
Home page builder & Drive
Analytics
Content tools
Knowledge base portal
Knowledge base site
---
---
What's Next