Adding custom links
03 May 2023

1 Minuut om te lezen

Bijdragers
Adding custom links
Bijgewerkt op 03 May 2023

1 Minuut om te lezen

Bijdragers
---
There is no Dutch content available for this article, You are viewing the fallback version (English).
Need to add a download link to an eBook or Google Sheets?
You can direct an end user anywhere by adding a custom link to the Knowledge base assistants.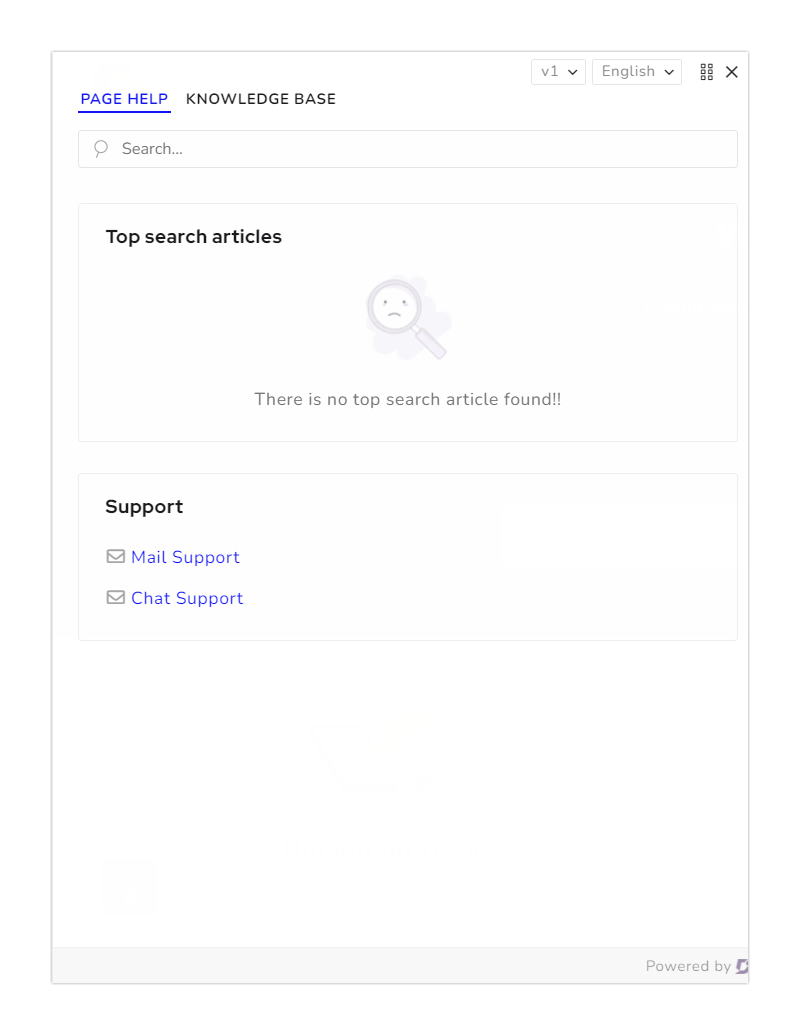 Links are added as a "section" to your assistant. They will be placed in the order they are added, underneath the Top search articles section.
---
Adding a custom link
Go to Settings → Knowledge base assistant → Setup configuration

Hover over the desired Knowledge base assistant and click Edit


In the Installation & Setup tab, expand the Add custom links section

In the Add Custom Links section:

Type the title for your section
Type the display text for the link

For example, Contact Us!

Type the URL link

For example, https://support.document360.com

Click the adjacent icon and choose the desired icon from the available options

Click Add → Save
Tip
You can use a mailto: in the link field. For example: mailto:<youremail@somedomain.com>
---
Edit a custom link
Go to Settings → Knowledge base assistant → Setup configuration
Hover over the desired Knowledge base assistant and click Edit
In the Installation & Setup tab, expand the Add custom links section
In the Add Custom Links section, locate the custom link you wish to edit
Click the Edit icon (pencil), and update the desired fields
Click Save
---
Deleting a custom link
Go to Settings → Knowledge base assistant → Setup configuration
Hover over the desired Knowledge base assistant and click Edit
In the Installation & Setup tab, expand the Add custom links section
In the Add Custom Links section, locate the custom link you wish to delete
Click the Delete icon (trashcan)
Click Save
---
---
What's Next