This is the release note of an older version of Document360.
To read about the recent product advancements and releases, check out our latest Release note.
New feature
1. Ticket deflector
Optimizing and balancing the role of a knowledge base and customer support in customer query resolution has always been a challenge. The all-new Ticket deflector feature does just that, helping customers find the solution before directly raising a ticket with customer support.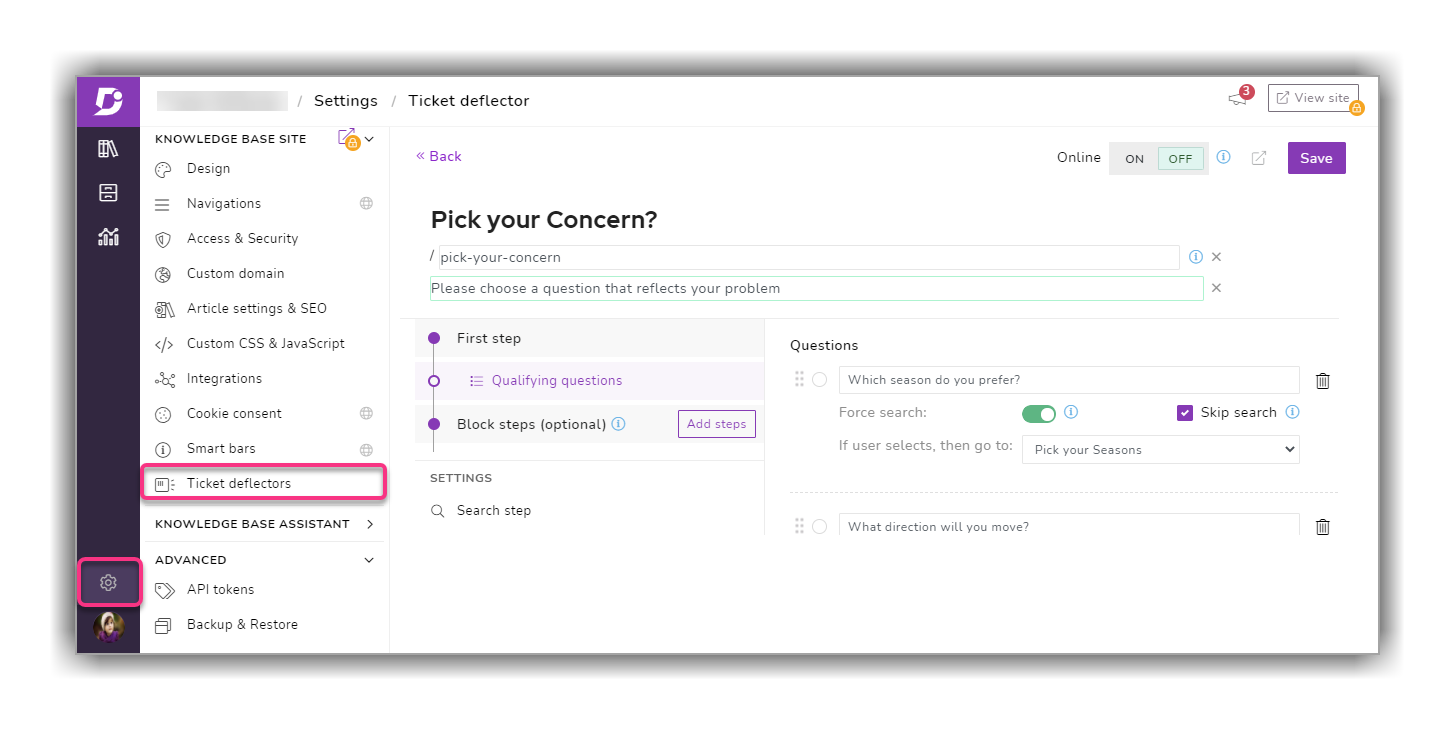 Ticket deflector achieves this with a bit of reader interaction, a set of questions and responses called block steps, and a search widget. Most customers' query gets resolved in this stage and this, in turn, reduces the number of support ticket significantly.
2. Dependency viewer – Drive
One of the most requested and awaited features in Document360 Drive, the file dependency viewer is a part of this release. Now users can view all the reference point articles/category pages where an individual file from the Drive has been added/attached. You can access the viewer in one of two ways on the Drive.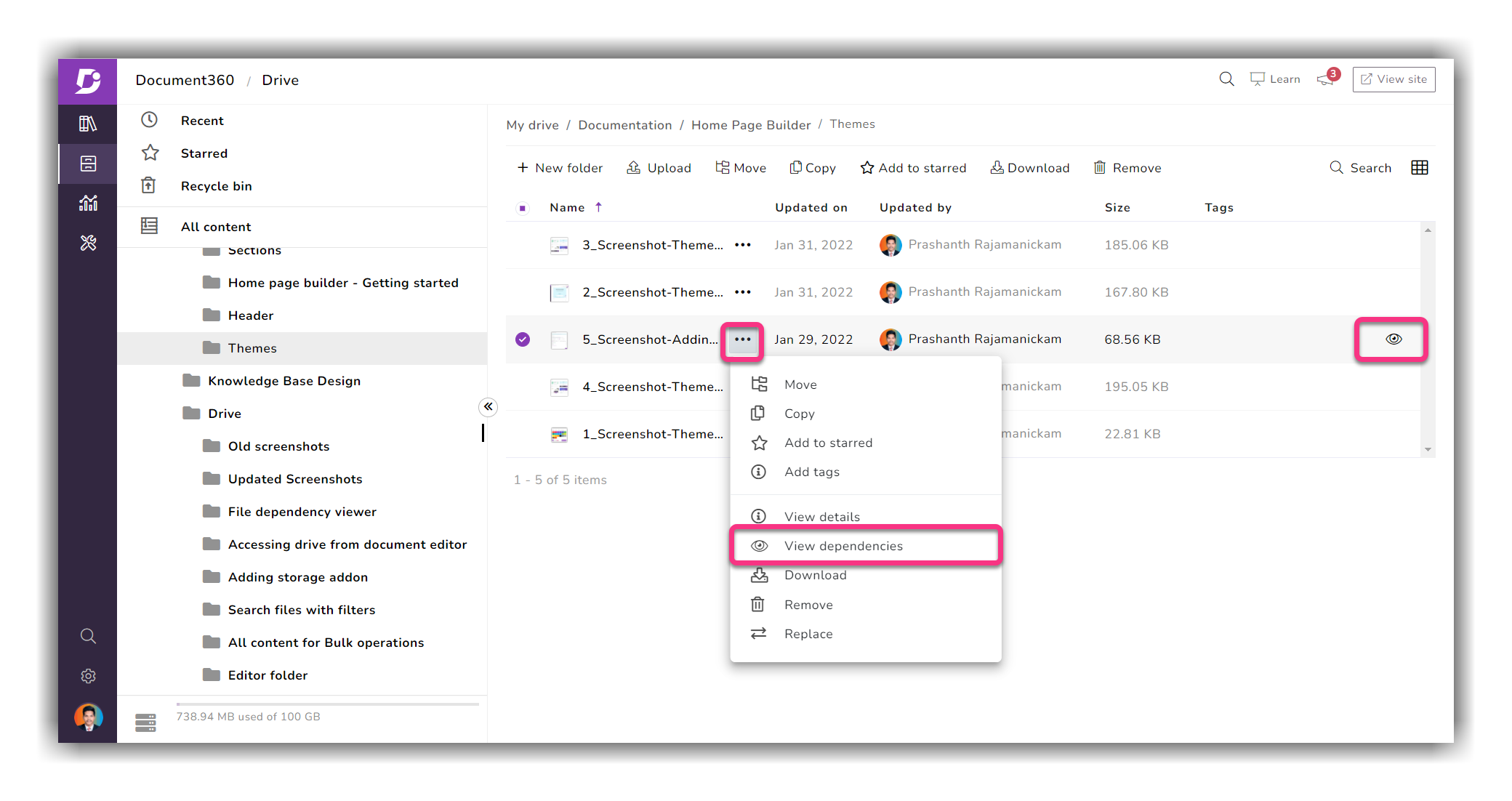 You can either select the View dependency article(s) option after clicking on ••• button next to the file (or) clicking on the 'eye' icon on the right when you hover your mouse pointer over the file.
This dependency viewer gives you the list of articles/pages the file has been used; along with details such as article name, link to the article, article status, version, language, and the contributor who has used/attached the file.
Read more →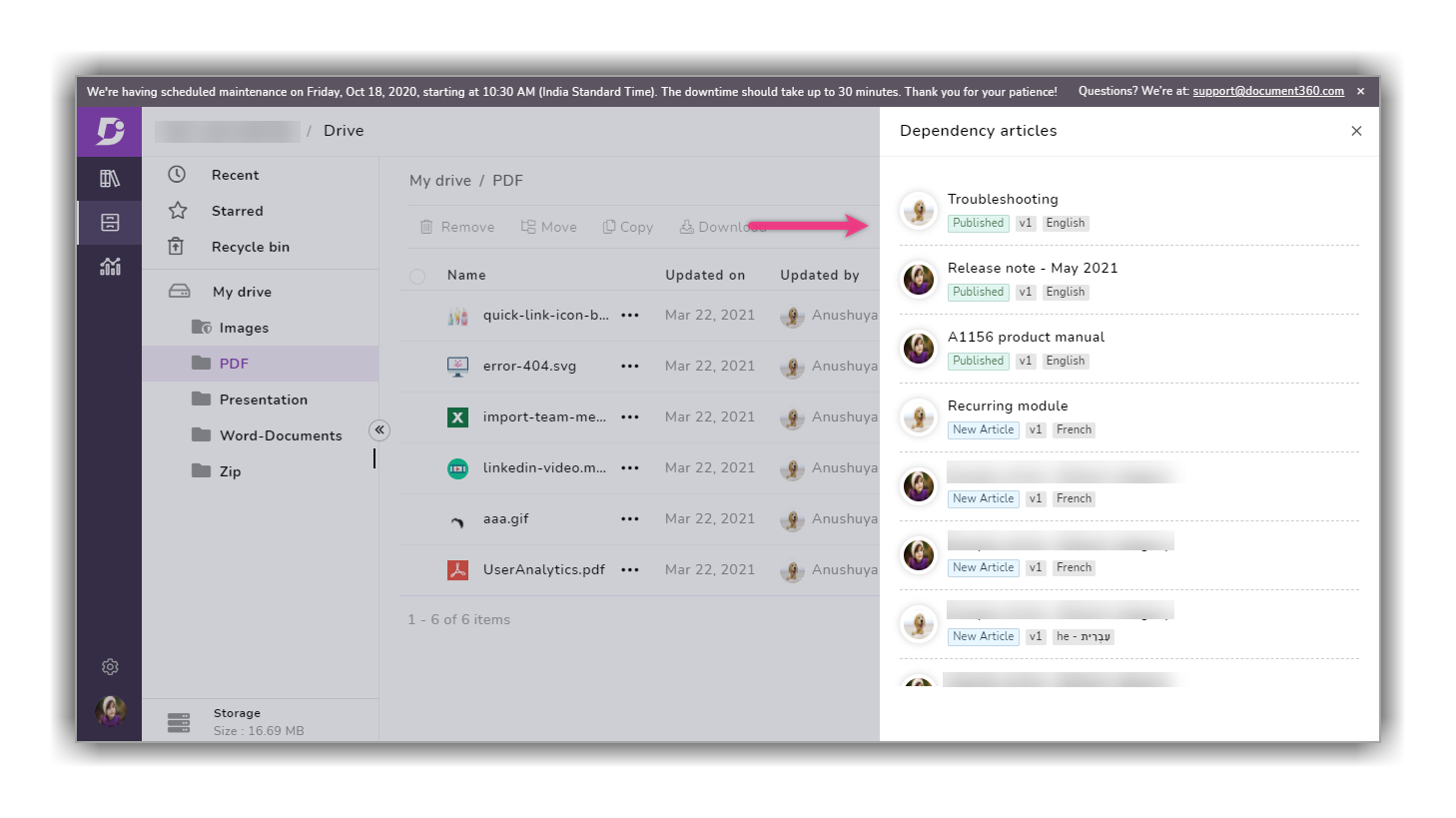 3. Export to PDF
The Export to pdf feature is not an entirely new feature in the Document360 portal, but we now have a dedicated page with additional settings and a menu item for this added in Settings under Advanced.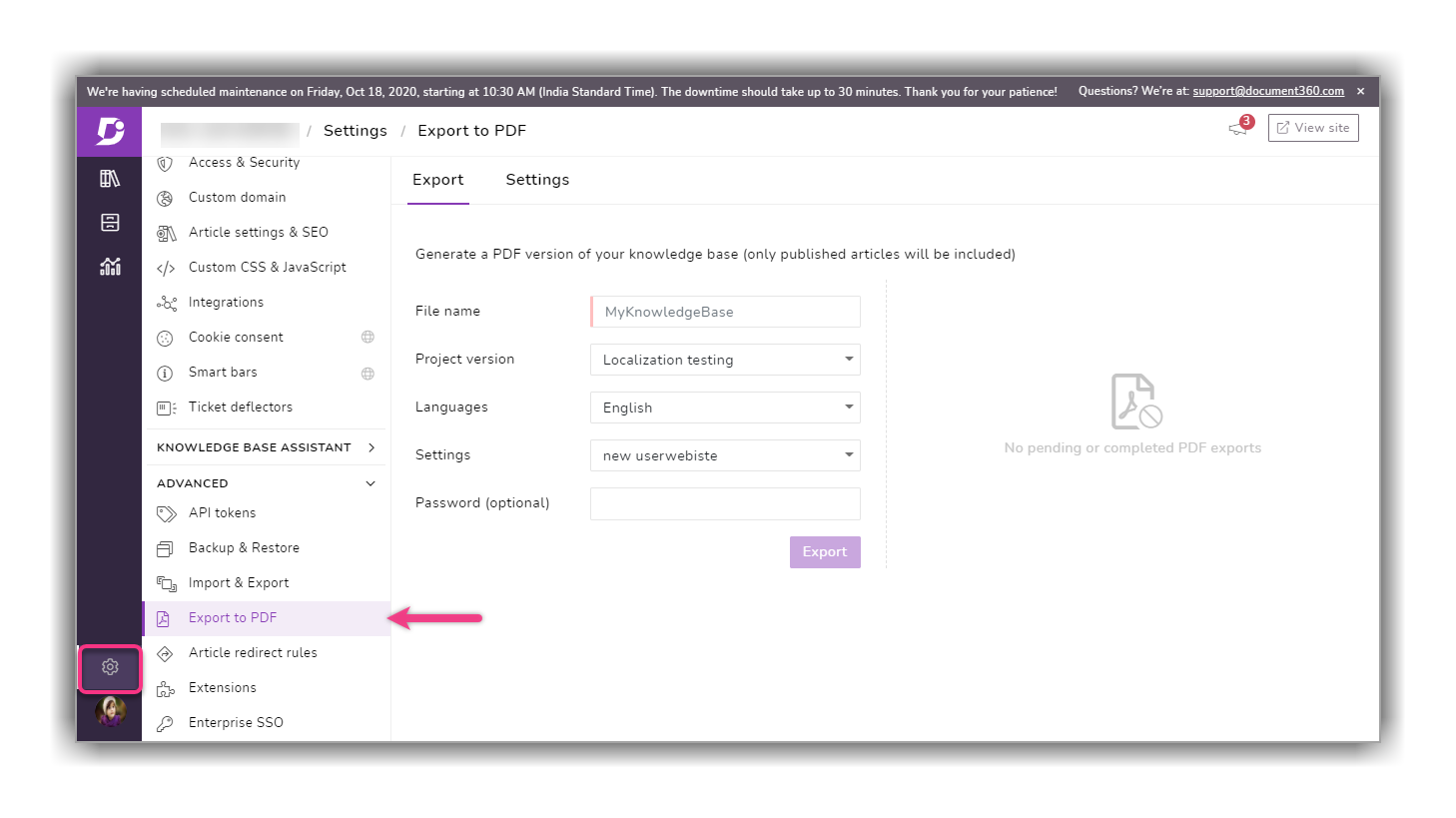 We have added two tabs in the Export to PDF page (Export and Settings)
Export
Select the published content from your knowledge base such as specific project version, language, with a predefined setting to be exported as a PDF. You can also choose to secure the PDF with password protection.
Settings
You can create and save predefined settings for your future PDF exports. You can customize and modify most of the PDF file attributes (cover page, watermark, page orientation, fonts, TOC, etc.) to better suit your company's branding or style guide.
---
Enhancements
1. Private notes
We have renamed Internal notes to Private notes in the documentation editor. You can add the private notes to your articles/pages by using the respective icon on the formatting toolbar in both markdown and WYSIWYG editor.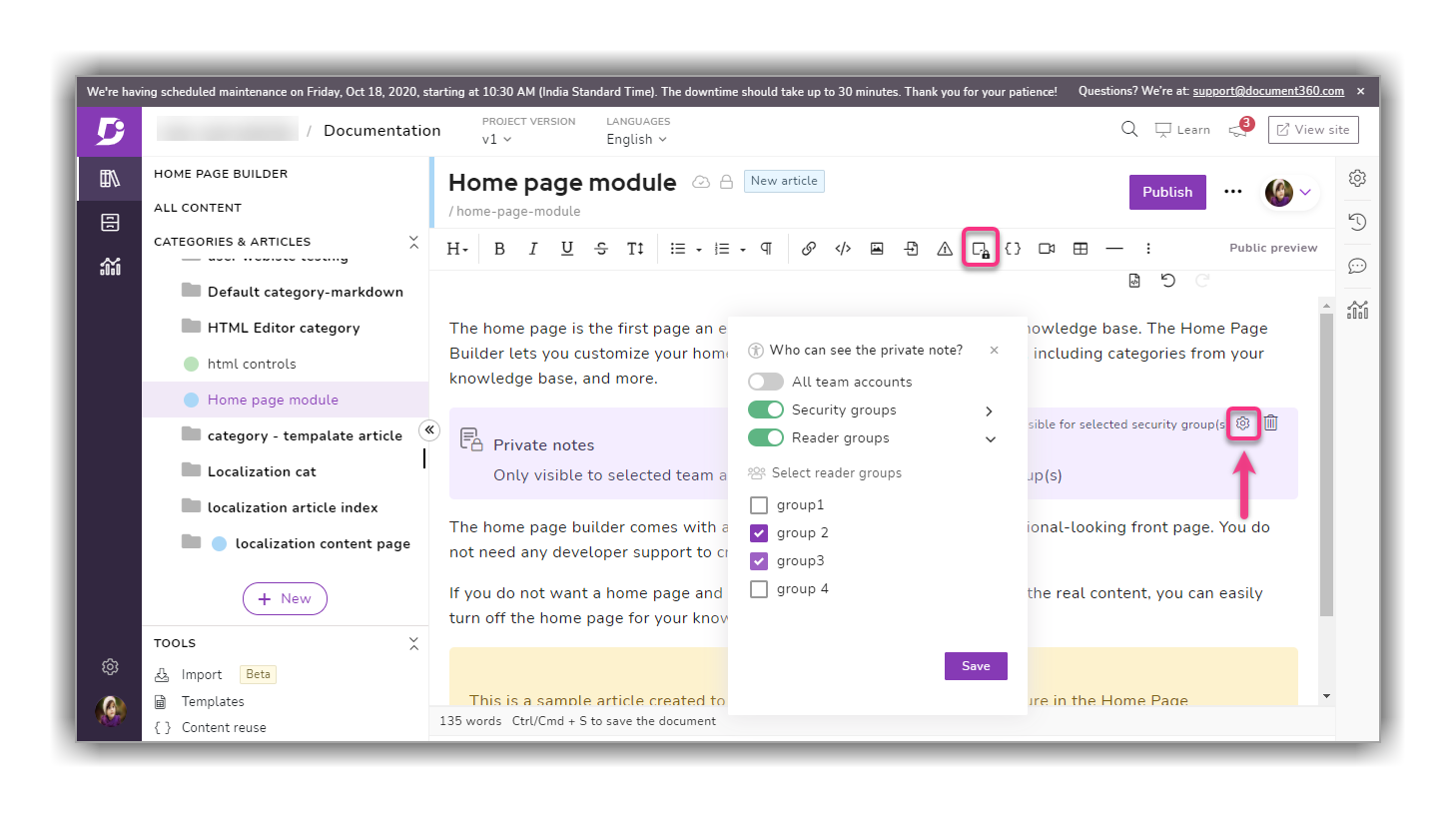 We have also added more controls for private notes exclusive to the WYSIWYG editor. You can control who can see the private note by configuring the visibility setting. You can enable and select the intended security groups and/or reader groups to view the private note. You can also leave it at the default setting of All team accounts if you want this to be visible to all team members (or) you can toggle to off on all options to not to show the private note to anyone in KB.
Note
Advanced private note visibility controls are only available in WYSIWYG editor.
2. Additional text formatting on snippets
Users can now edit their snippet content using additional tools added onto the formatting toolbar.
Previously only basic tools (bold, italic, underline, callouts, table, and code block) were available.
Here are some of the new tools added: Font settings, lists, insert image, links, and code view.
Read more →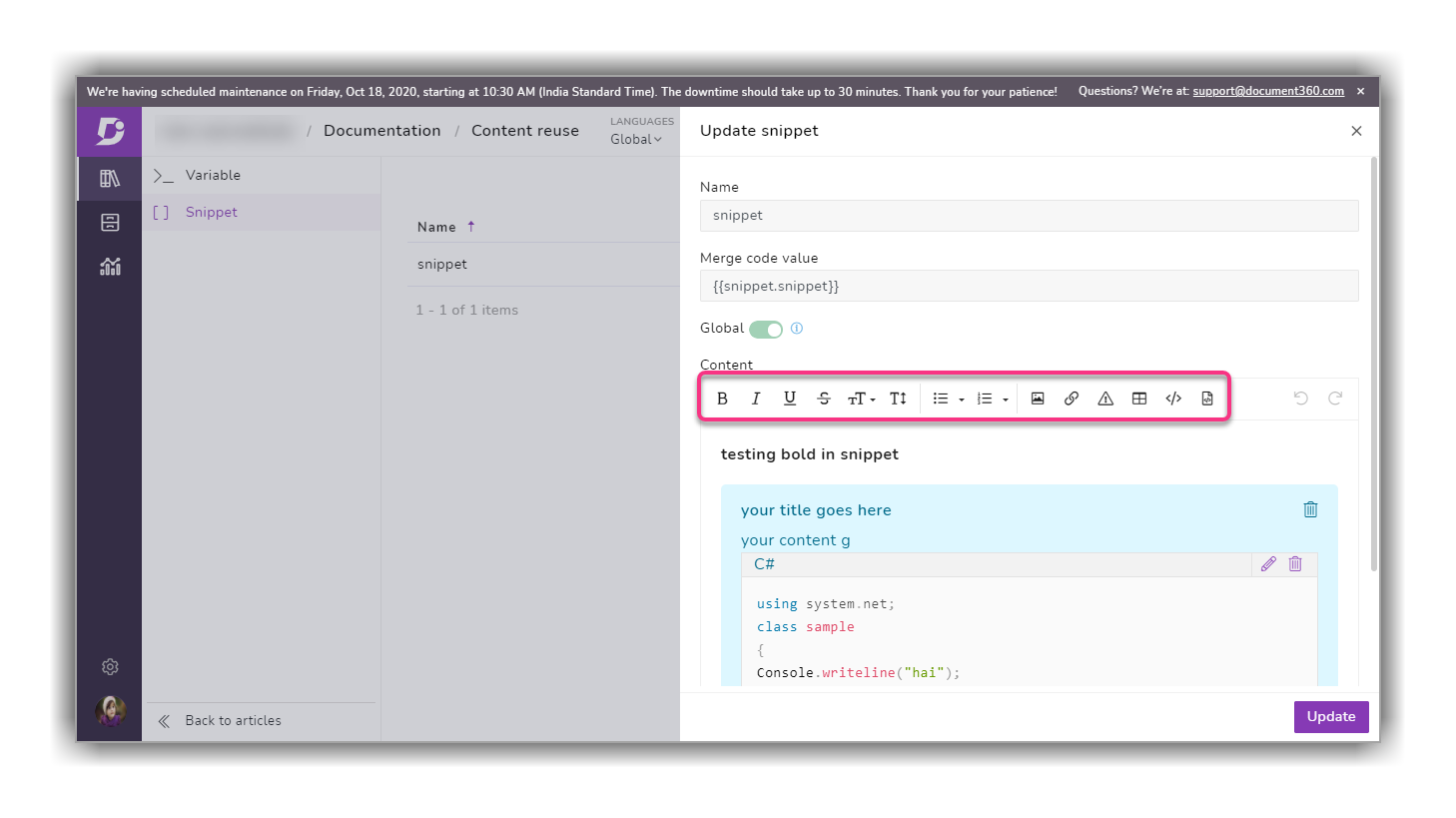 3. Mark as deprecated
You can notice a small change with the text formatting tools now available at the top in the deprecation message field. This was previously available but many of our users failed to notice or use this as it would only be visible when you click inside the deprecation message field.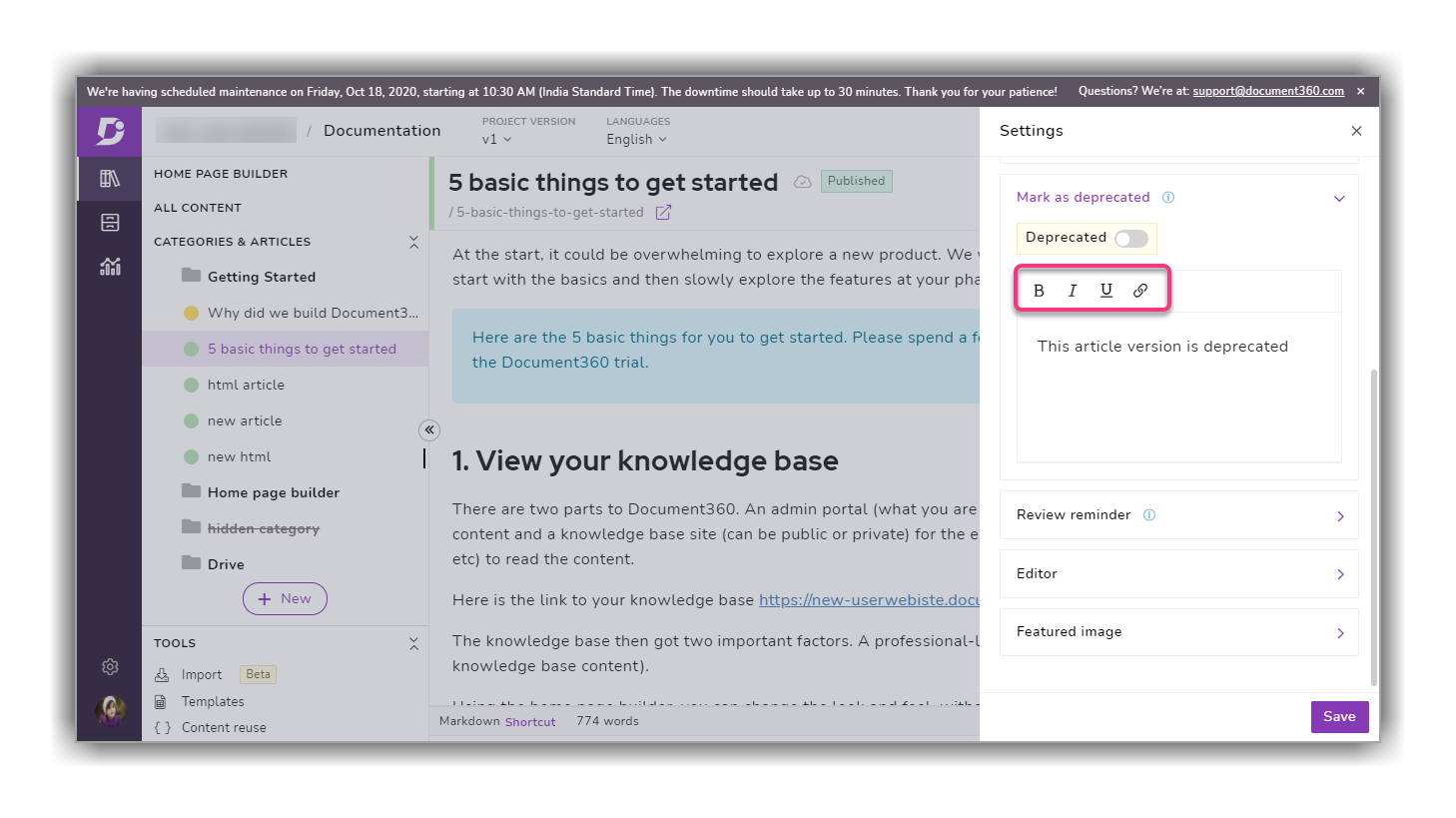 Another update to this feature is that now you can select multiple articles to bulk deprecate in the All content page.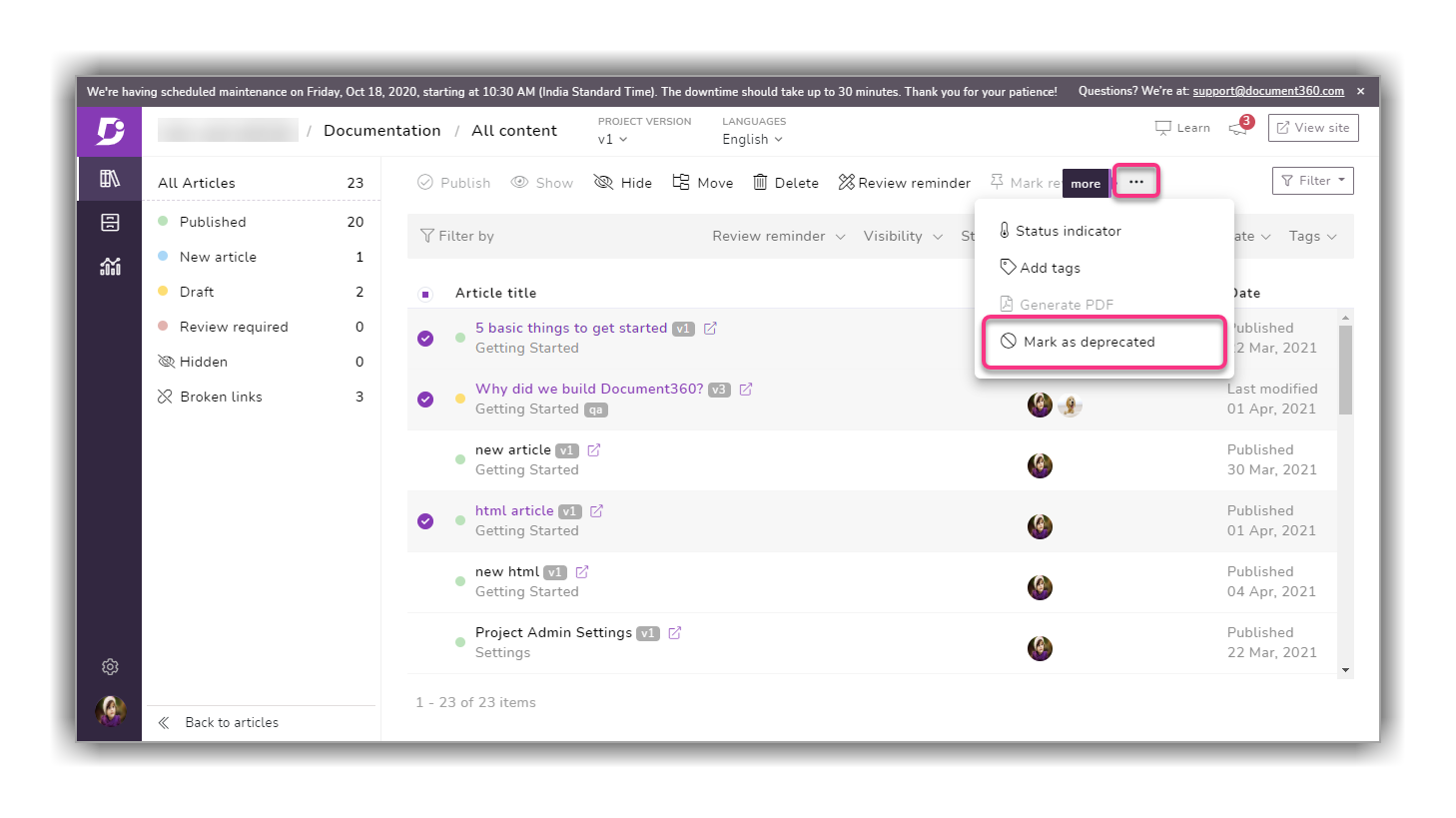 4. Custom domain enhancements
Sub-domain names can be directly edited by owners/admins on the knowledge base portal. Earlier you had to contact our customer support for custom domain changes
You can now change the default sub folder hosting path (/docs) to match your needs. For example /help, /support, etc
A new control to enable/disable article preview in sub folder hosting has also been added above the sub folder path setting
(Settings → Knowledge base site → Custom domain → Custom domain mapping/Sub folder hosting)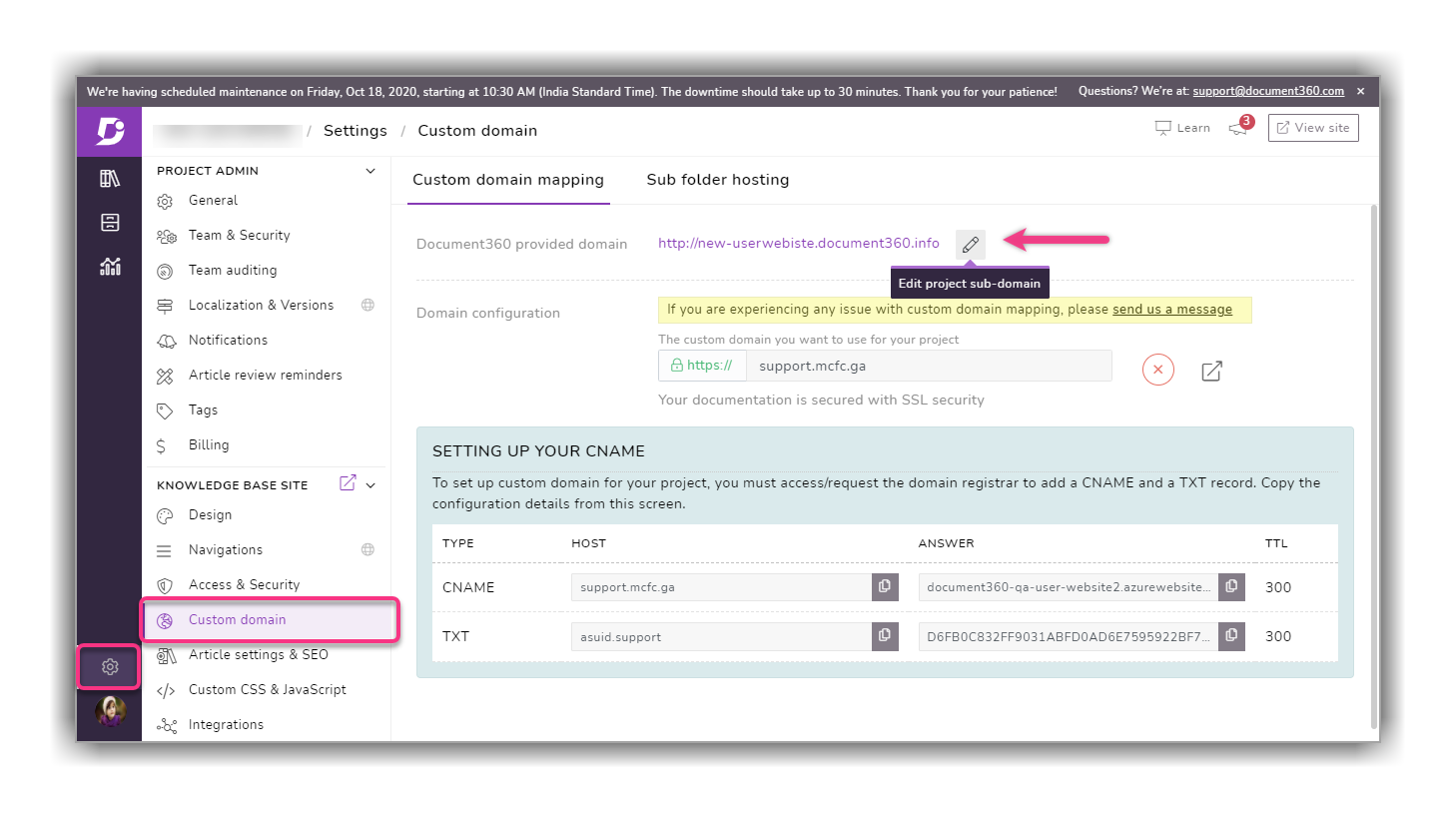 ---
Improvements
Smart bars feature has an improvement in the Advanced visibility rules. Now you can set show/hide rules at subcategory levels
You can add, update, map, or delete, Readers and Reader groups with our public API docs. Previously this could be done only from the knowledge base portal
Overall performance, working, and design improvements
---
Was this article helpful?
---
What's Next