Header font style
19 Apr 2022

1 Minuut om te lezen

Bijdragers
Header font style
Bijgewerkt op 19 Apr 2022

1 Minuut om te lezen

Bijdragers
---
There is no Dutch content available for this article, You are viewing the fallback version (English).
Header fonts are the captain of the main content as it leads the reader with the introduction for the main content. They are usually larger, and so generally considered the higher impact text in the content. All these paramount things make choosing the right header font style more important when you are taking your content online. The header fonts are usually the <H1>, <H2> <H3>, <H4> tags that you mostly use for your titles and headings.
The most used Header Fonts
The most used Header font for technical documentation is Sans-serif, and Document360 provides freedom to customize Header fonts according to your preference.
How to change Header font style in Document360 using CSS Snippets?
Follow the below steps to change the header font style in Document360 using CSS Snippets
In the Knowledge base portal, click Settings → Knowledge base site → Custom CSS and JavaScript
You can find the Custom CSS and Custom JavaScript tabs, click the Custom CSS tab → and click the Snippets button right underneath it
A blade window opens on the right side, preloaded with seven basic snippets that you can use to customize your knowledge base site, click the Heading tag font style ( The snippet will be added to your Custom CSS code block) → ctl+S to save it.
Hover over to View site at the top right to view the changes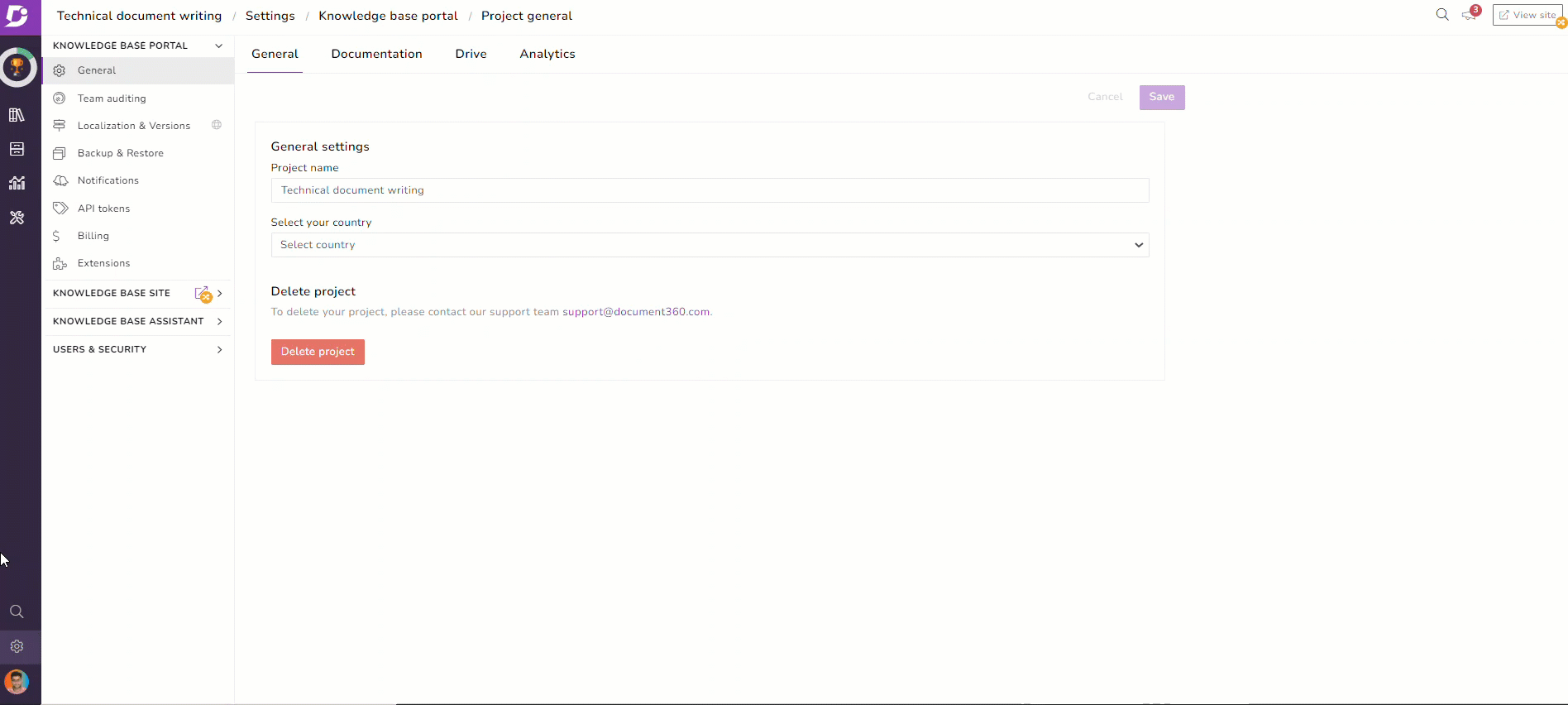 Red Hat Display is the default Header font style used for all the <H> tags. You can modify the custom font style and colour in the header font style snippet, and the modification applies to the entire knowledge base.
---
---
What's Next