Freshmarketer marketing automation solution is a cloud-based conversion optimization solution that offers analytics and testing features.
The testing feature in Freshmarketer is A/B testing, and its Analytics features are heatmaps and funnel analysis.
The Heat map tool summarizes visitor clicks and mouse movements in real-time.
The funnel analysis tool helps to identify the visitor drop-off on a multi-page website.
Now, you can enjoy the benefits of these features in Document360 by integrating the Document360 knowledge base with Freshmarketer. Follow the below simple steps to integrate Document360 with Freshmarketer.
Document360 +Freshmarketer
You need to follow these simple steps to integrate Document360 with Freshmarketer.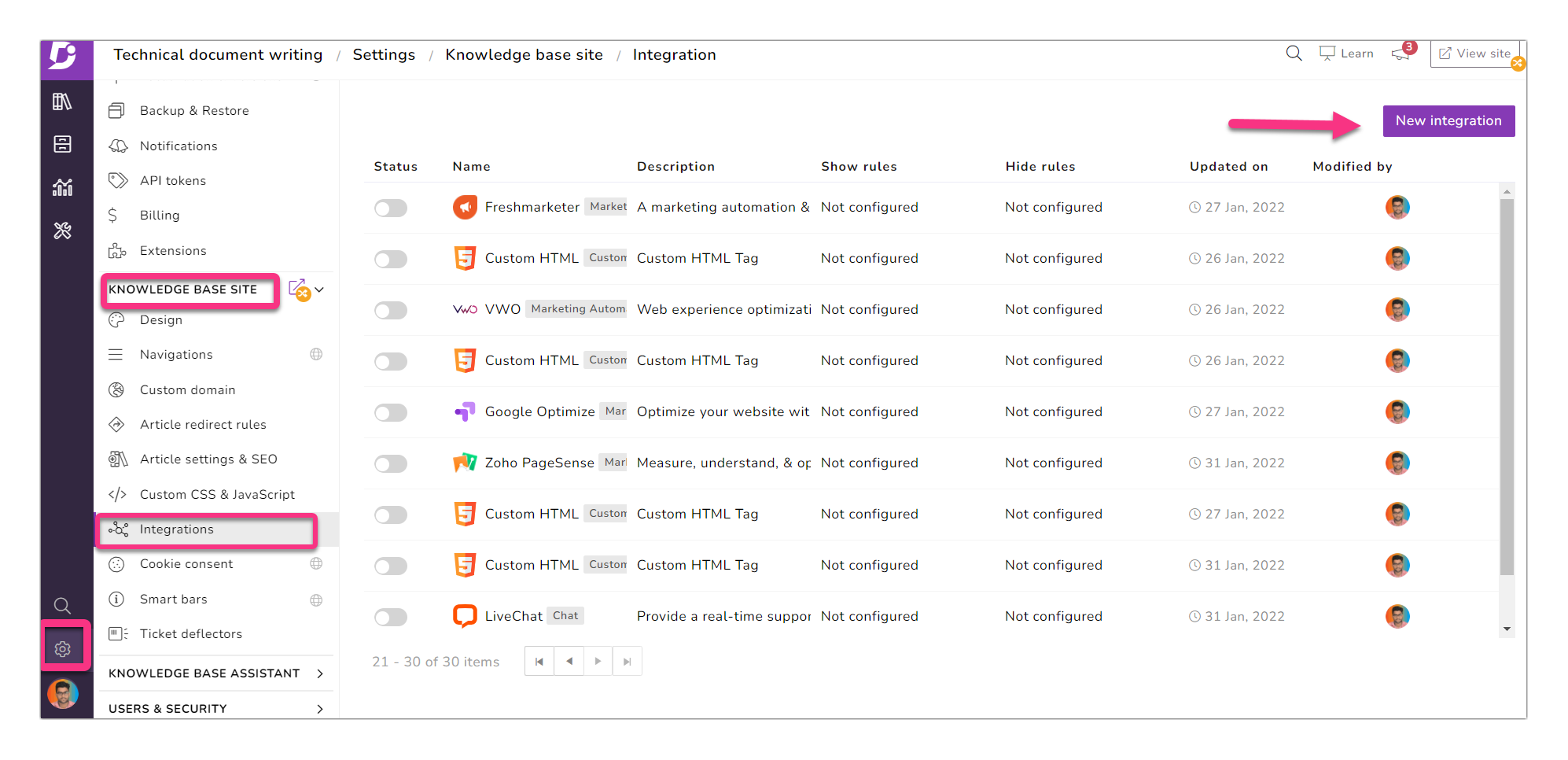 From the Document360 portal, go to Settings→ Knowledge base site→ Integrations

Click the Add new integration button at the top right, and this opens an Integration setup panel

Select Freshmarketer from the list of integrations available in the blade window


Add a Description and enter the Freshmarketer Tag Src
What is Freshmarketer Script Tag Src?
Freshmarketer Script Tag Src is a combination of Freshmarketer URL and a FreshsalesAnalytics authentication token that you get from the Freshmarketer application to use for Document360+Freshmarketer Integration in the Document360 Knowledge base portal.
Enable the Status toggle bar and Click Add button at the bottom
If required, you can add advanced insertion rules to your Freshmarketer integration using the advanced insertion rules option in the integration panel.
---
How to get the Freshmarketer Script Tag Src
Follow the below simple steps to get the Freshmarketer Script Tag Src.
Open your Freshmarketer Dashboard, click Admin Settings→Navigate down to CRM Code Library under Marketplace.

Select Integrations → Under the Setup the Code Library, click Get started button next to the Java section

You can get the Script Tag Src as an URL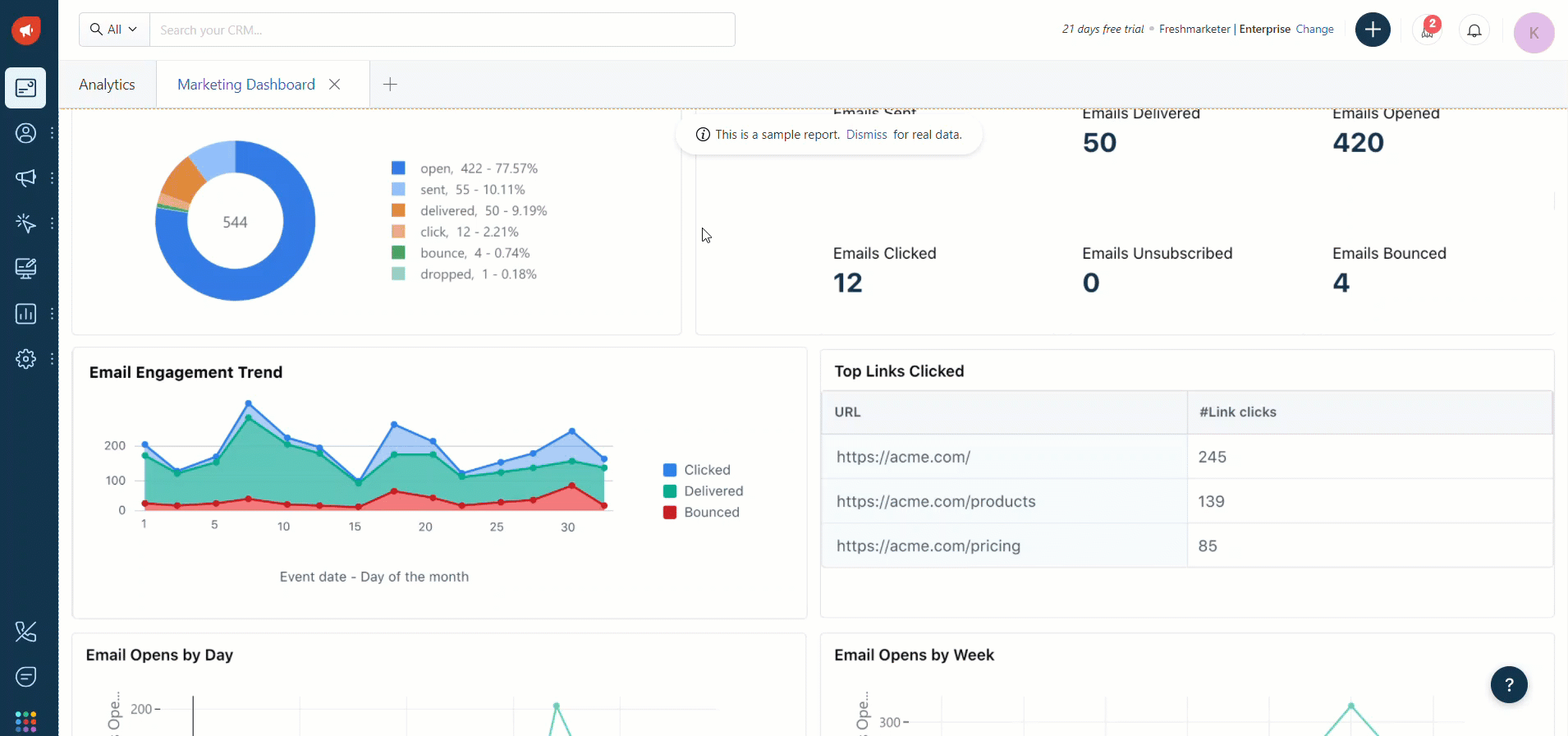 Once you complete the Freshmarketer integration with your Document360 knowledge base, you can view and manage your contact list, deliver marketing campaigns, and set up automated emails from the Freshmarketer dashboard.

Why should you integrate Freshmarketer?

You can choose to integrate Freshmarketer to upgrade your marketing modules to the next level with list management, marketing campaigns, and automated email marketing.
---
Was this article helpful?
---
What's Next