Drive - Getting started
11 Mar 2023

1 Minuut om te lezen

Bijdragers
Drive - Getting started
Bijgewerkt op 11 Mar 2023

1 Minuut om te lezen

Bijdragers
---
There is no Dutch content available for this article, You are viewing the fallback version (English).
What is a Document360 Drive?
A centralized cloud-based storage repository for Document360 customers to store and manage all file operations. If you have already used any other heavyweights, such as Google Drive or OneDrive, getting used to all functions in Document360 Drive would be relatively easy.
You can access your Drive by clicking the Drive icon on the left menu.
Here is an overview of all Drive functions
4. Searching files with filters
5. Recycle bin, Recent, and Starred
7. Accessing Drive on Documentation editor
---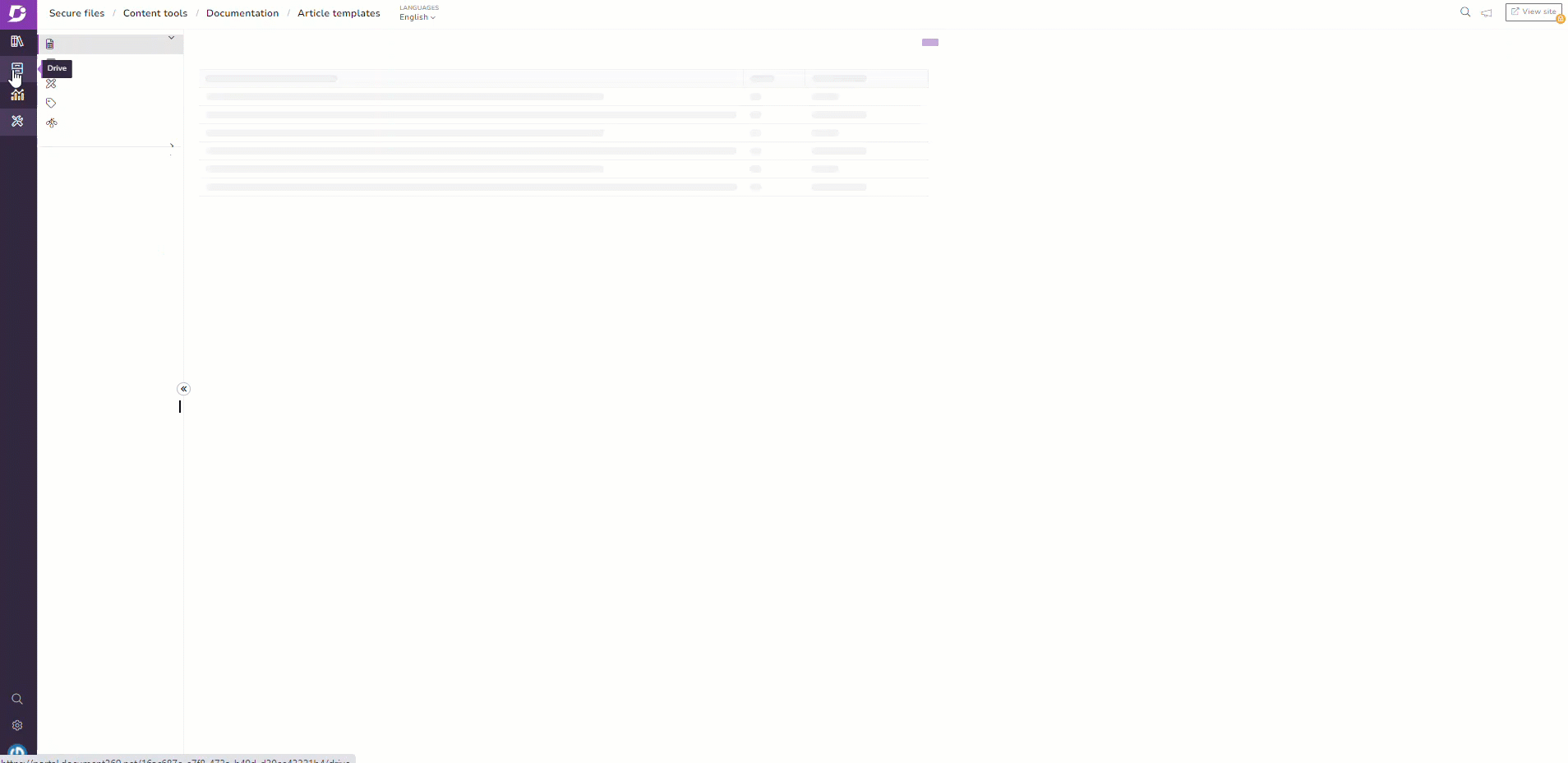 Drive - Walk-through video
---
Related videos
How to store and manage your Knowledge base assets
Related blogs
---
---
What's Next