Search
11 Jan 2020

1 Minuut om te lezen

Bijdragers
Search
Bijgewerkt op 11 Jan 2020

1 Minuut om te lezen

Bijdragers
---
There is no Dutch content available for this article, You are viewing the fallback version (English).
Search analytics allows you to view metrics on searches, users, and no result searches, as well as identifying keywords that are often searched or that do not return results. This information is useful in determining gaps in documentation and also popular search terms.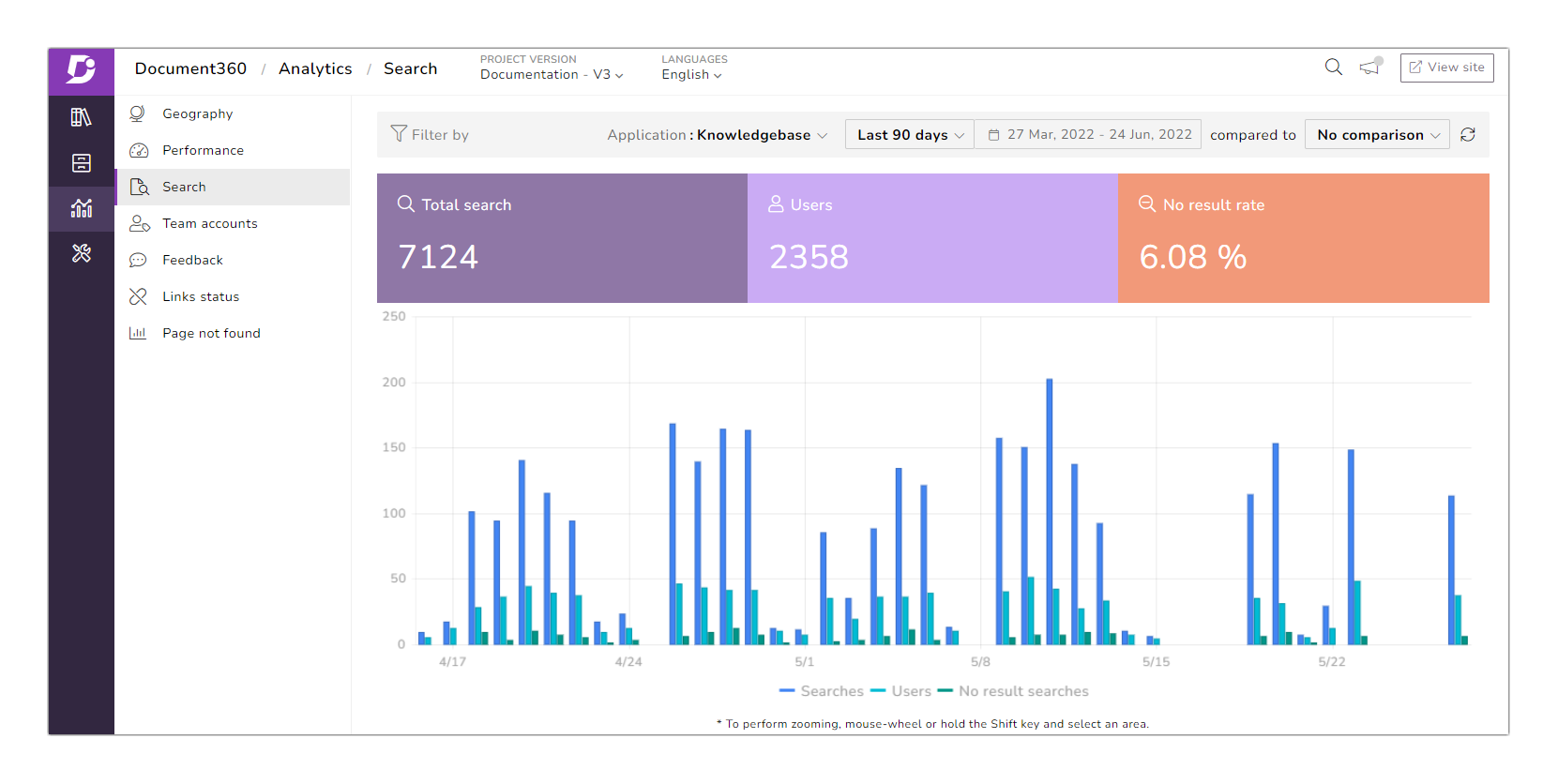 ---
Bar Graph Metrics
There are three metrics shown in the Search bar graph:
Searches: Number of searches performed by users on the selected project version.
Users: Number of unique users who have used the search feature for the selected project version.
No result searches: Number of searches performed by users on selected project version that did not return any results.
The analytics information can be filtered by project version and date at the top of the search page.
---
Search Metrics
Popular Searches: The most searched keywords in your product.

No Result Searches: The keywords searched by customers that didn't return any results.

---
---
What's Next