Document360 includes analytics tools to help you understand end-user engagement with your knowledge base. Analytics are accessed from the dashboard navbar and include six different metrics:
---
Geography
The Geography section is designed to give you the big-picture view of customer engagement. Use the drop-down menu on the top left to change the project version and customize the dates you wish to view on the top right.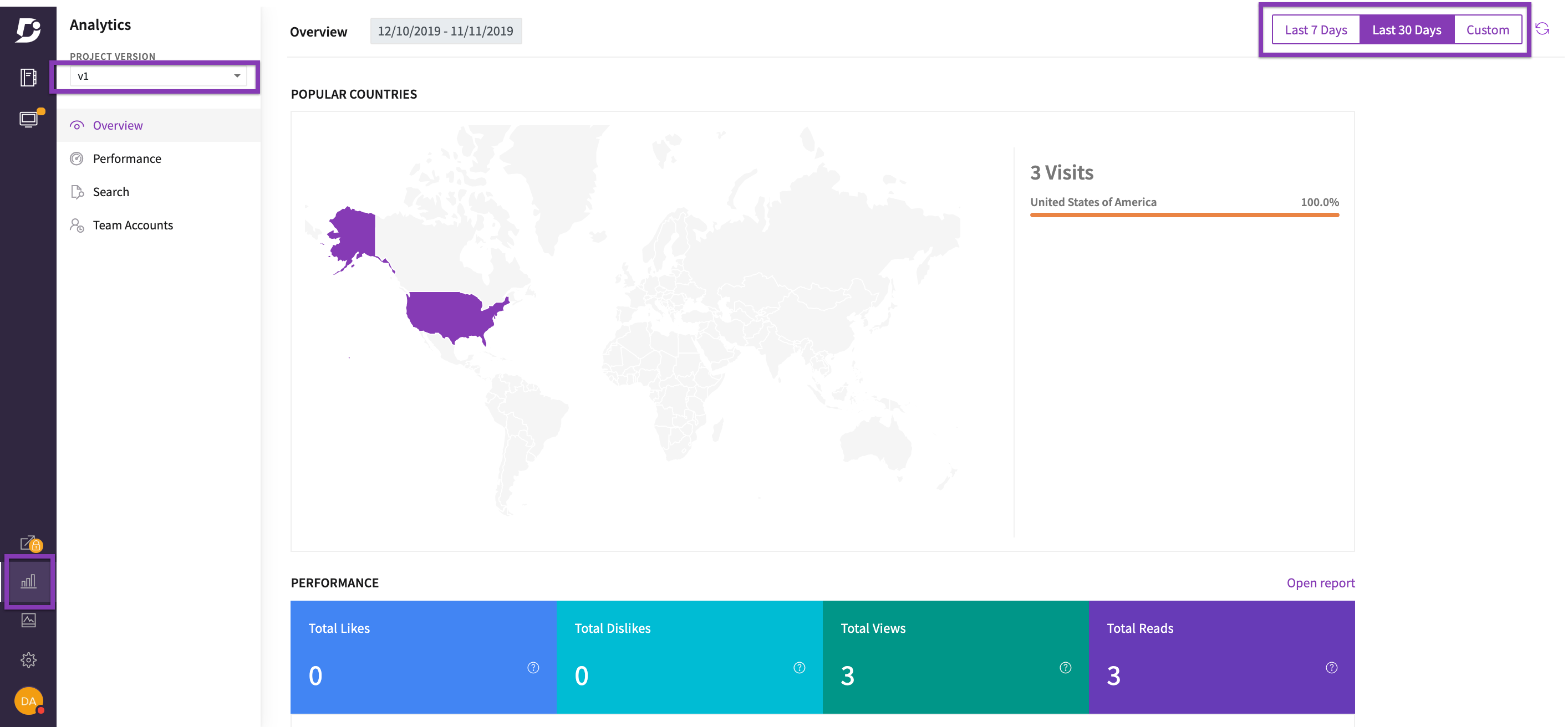 There are three metrics in the Geography:
Customer geography is displayed in a graphical heat map. This helps you understand what country and region your end-users are located in.
The performance chart gives you an overall picture of end-user interaction with your product by aggregating the likes, dislikes, views, and reads for the selected time frame.
Search overview gives you stats about searches performed in your knowledge base. Metrics include unique users, number of searches, and no result searches.
Was This Article Helpful?
---