December
27 Dec 2022

2 Minutes à lire

Contributeurs
December
Mis à jour le 27 Dec 2022

2 Minutes à lire

Contributeurs
---
There is no French content available for this article, You are viewing the fallback version (English).
This is the release note of an older version of Document360.
To read about the recent product advancements and releases, check out our latest Release note.
New feature
Multiple Knowledge base assistants
Earlier, you can configure only one Knowledge base assistant in a project. Now you can have up to 10 Knowledge base assistants in a project. We have made the UI simpler to configure the following settings in one place:
Installation & setup
Custom CSS
Custom JavaScript
URL mapping
The autosave option is available for navigation between the tabs. You can also clone an existing assistant and create a new Knowledge base assistant.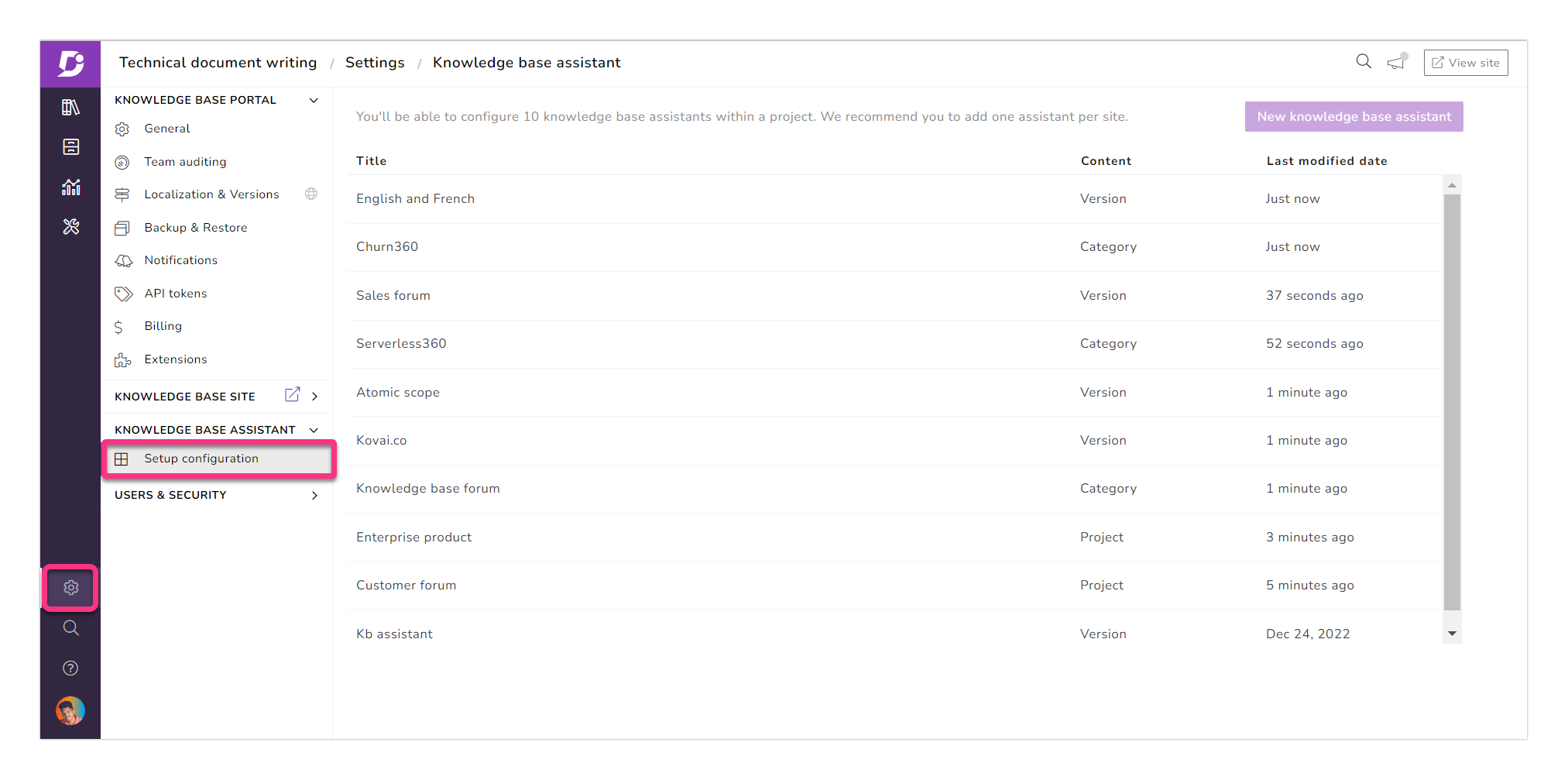 ---
Enhancements
1. No search results feedback
A search that does not return an article within the Knowledge base or Knowledge base assistant will return a feedback form. This option enables the readers to provide detailed feedback on their search. Team accounts can view the feedback data in the Search analytics module.
To enable the feedback form: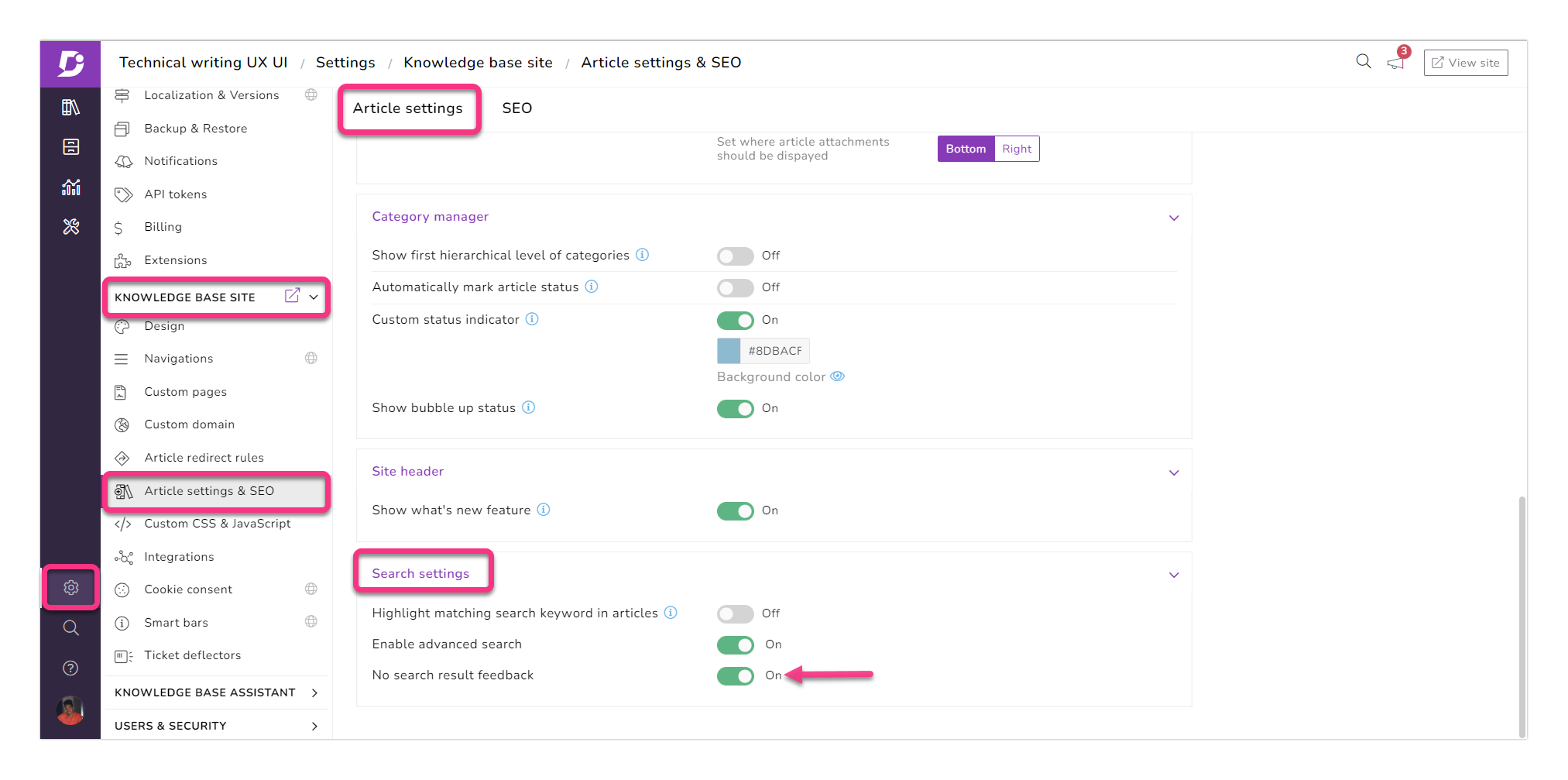 Go to Settings → Knowledge base site → Article settings & SEO → Article settings
Under Search settings, you can find the No search result feedback toggle
Switch it to On
---
2. Custom configuration for Analytics Integrations
Custom configuration section is added in Integrations related to Analytics. With this section, you can customize your Knowledge base integration with an external analytics platform in one window. Previously, you would have used Custom HTML integration to configure code-specific settings. The following integrations will have the custom configuration section: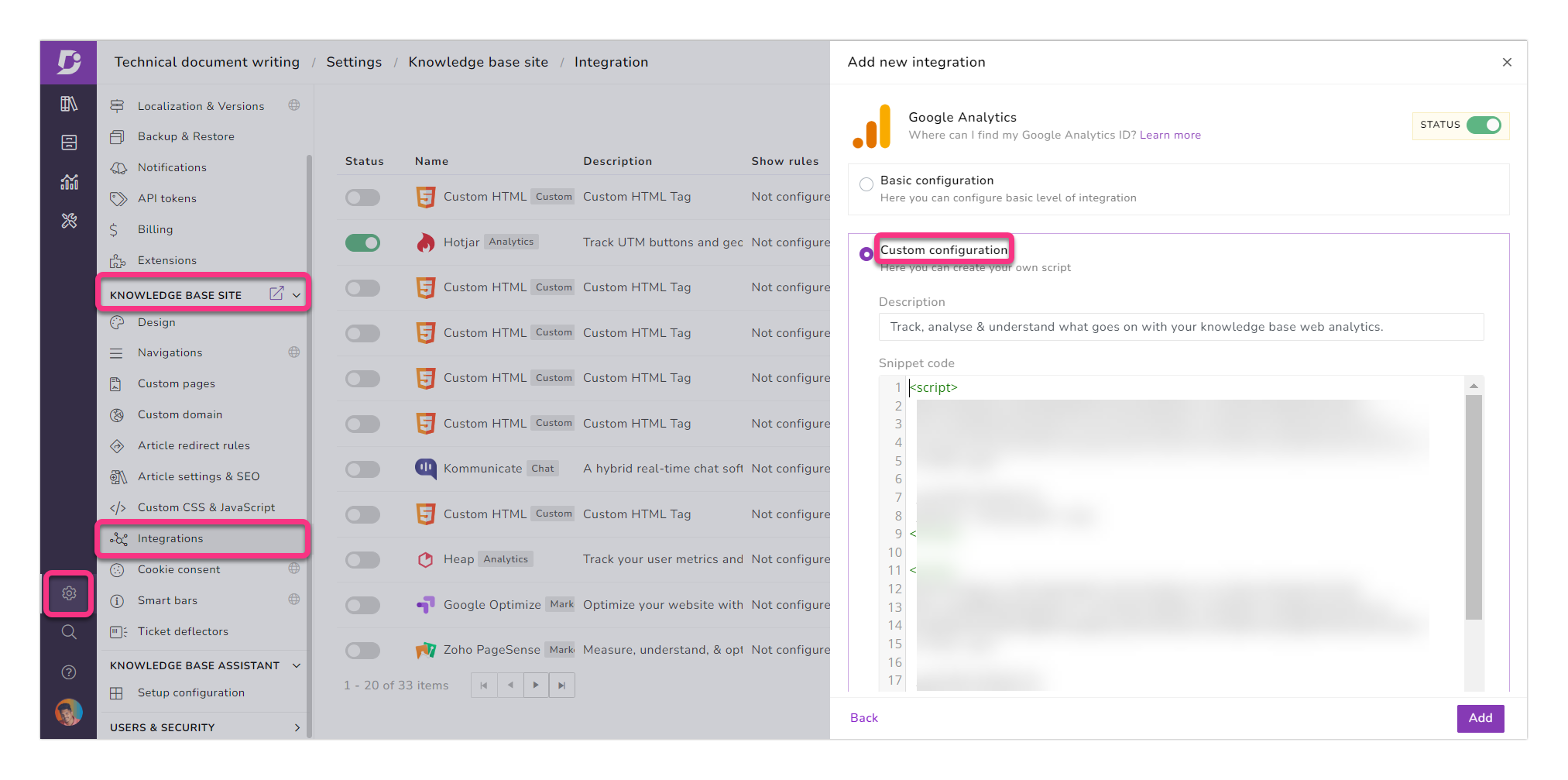 ---
Improvements
1. Auto register for SSO readers
Earlier, Single Sign-On (SSO) readers had to be registered with both identity providers and Document360. Now, readers that are registered with the identity provider don't need to register in Document360. They can directly access the Knowledge base with the identity provider credentials. You can enable/disable this option in SSO settings. This setting is applicable only for SAML and OpenID configurations.
When you have multiple projects and wish to have the same configuration, you can import the logged-in SSO readers from one project to the other with this option.
---
2. Team account idle timeout
Enable the 'Team account idle timeout' option in your project to log out the SSO team accounts that are idle for two hours. This setting is applicable only for SAML and OpenID configurations.
Read more →
---
Other improvements
Minor performance upgrades, bug fixes, and security improvements can also be observed in the Knowledge base portal and Knowledge base site.
---
Cet article vous a-t-il été utile ?
---
What's Next